Kwanzaa is devoted to celebrating the seven basic values of African culture or the "Nguzo Saba," which in Swahili means the seven principles. Translated these are: unity, self-determination, collective work and responsibility, cooperative economics, purpose, creativity, and faith.
On Sunday, December 26th, the UCU and Kwaanza Everyday held a Community Event at Grove Place inside D. Hamilton Jackson Park. The event aimed to educate, engage and empower the local community.
The event kicking off the seven-day holiday was filled with the focus on Unity or Umoja, one of the principles. With performances, storytelling, community award ceremonies, the event was one that invigorated the park and Grove Place.
Kemit Sweeney, one of the invited guests, chose to share his gift of what he calls "Sound Wellness."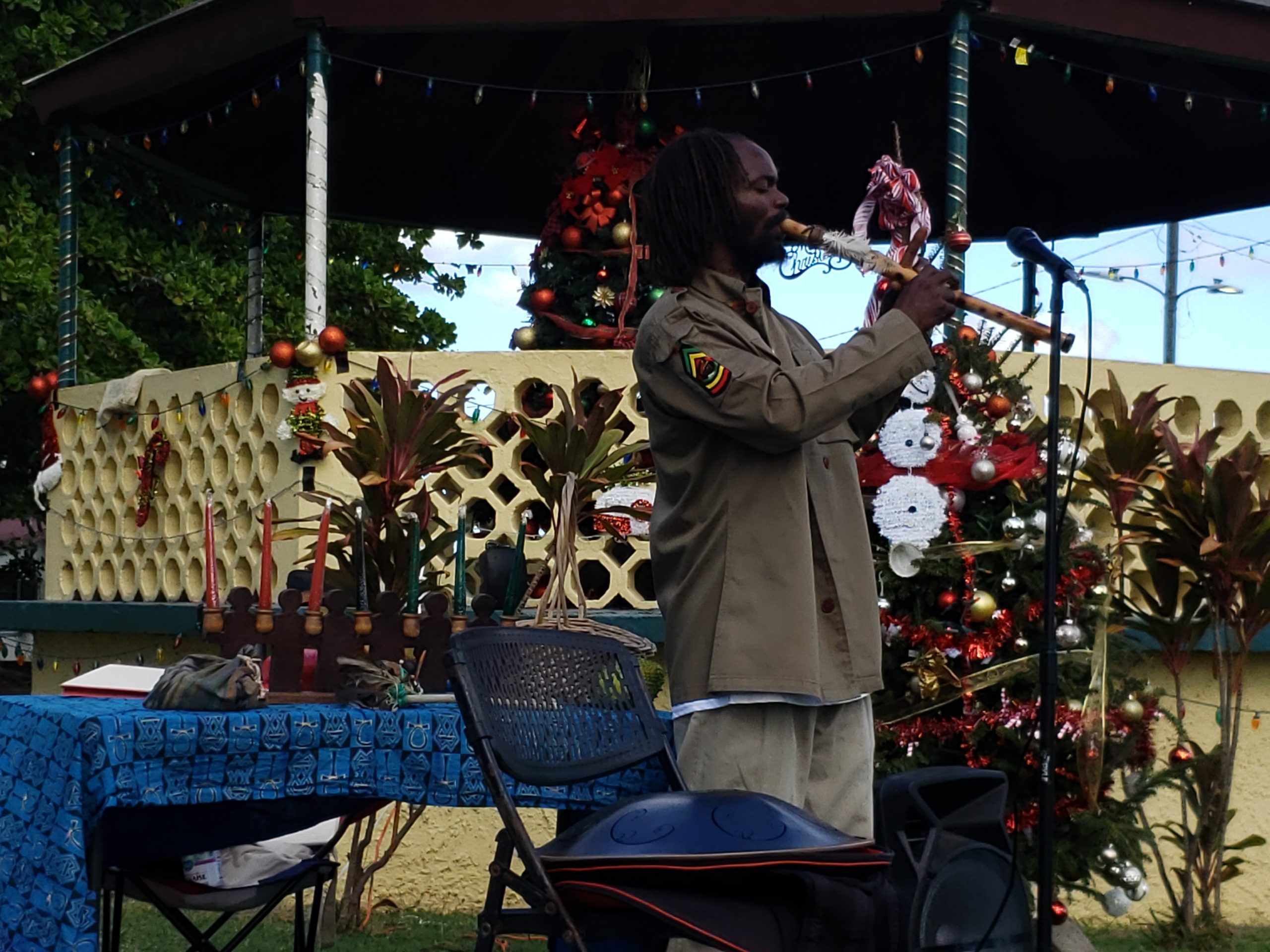 "In using instruments such as the Rav drum, flute, calabash shaker, and a bag of shells that are connected to a more neutral source, I feel it goes deeper to affect healing."
The artist went on to share that his decision to participate in the event is "important and helpful towards changing the associations that Grove has been associated with such as violence and negativity. As a child who grew up in Grove, Sweeney said he saw the "opportunity to be a part of something great and something different."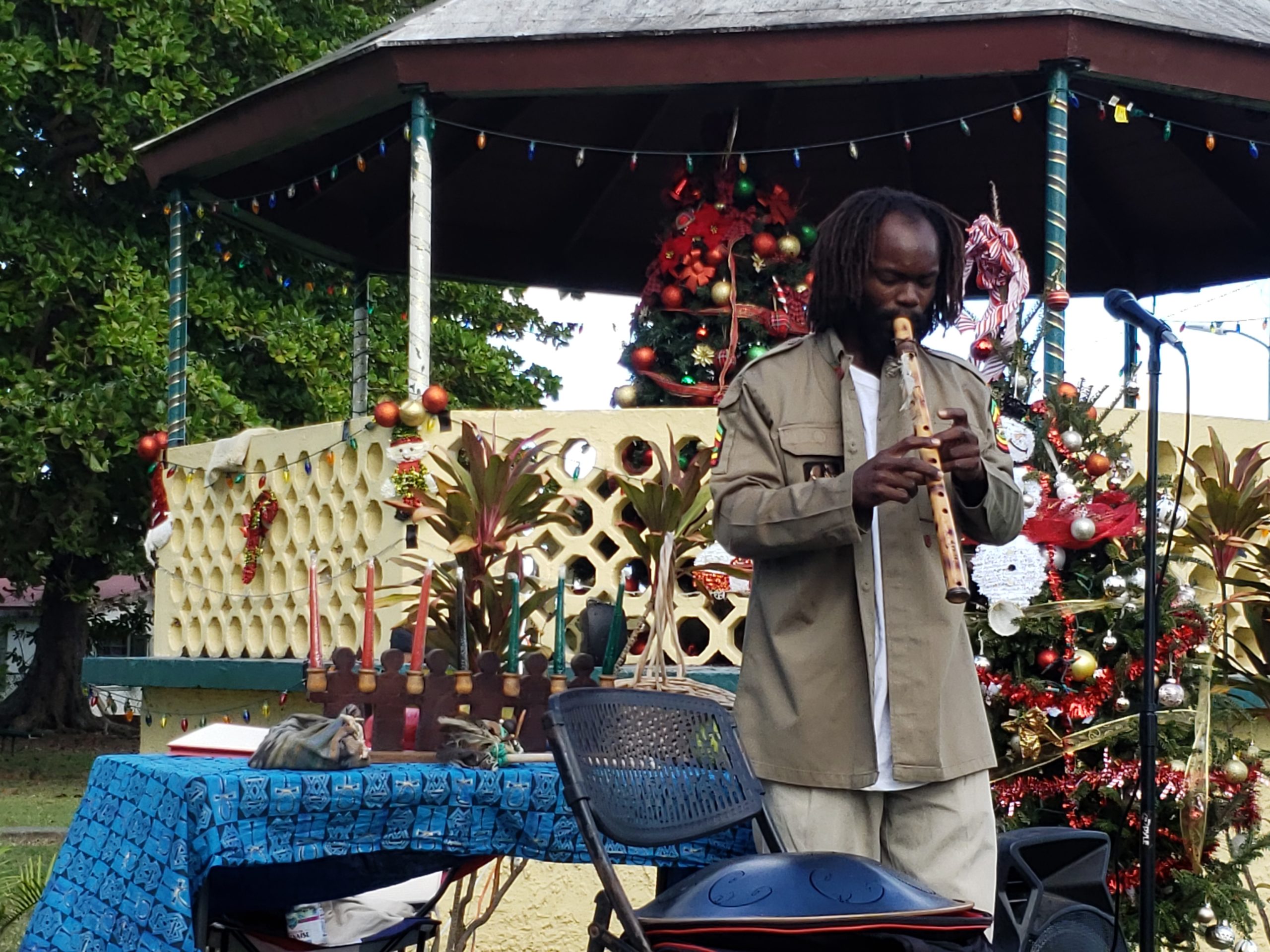 The informative and celebratory event sought to bridge the youth with the elders and engage a bigger understanding about the rich history of Grove place, not just the ones taught in school.
Artist Jose Joseph played guitar while Ras Malachi shared a story about the maroons, a thriving "community of free Africans that settled the land over a period of over 100 years. Right alongside the enslavement process, we had thriving communities all throughout the Caribbean, of people who emancipated themselves."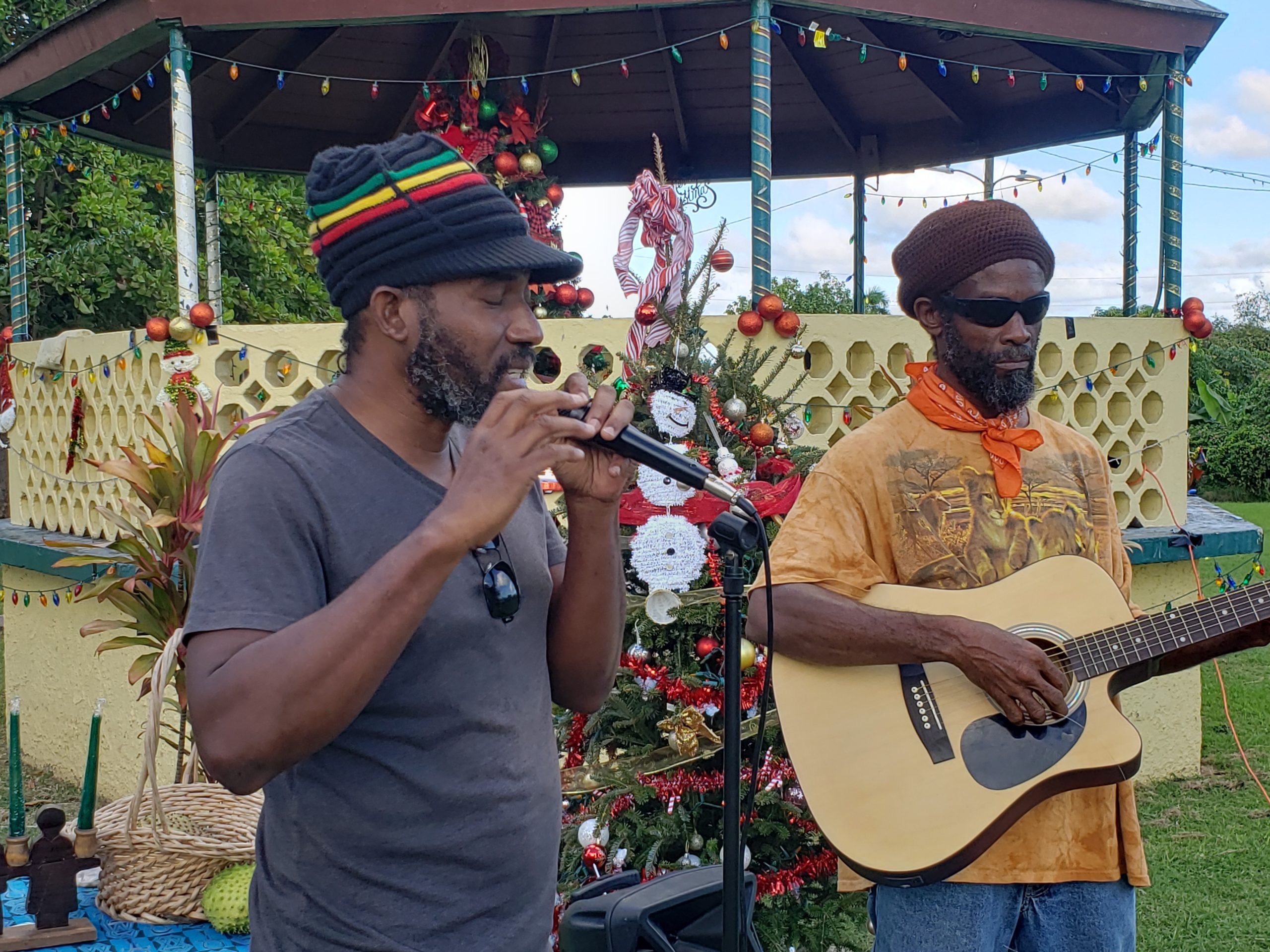 UCU President Shalimah Edwards feels that "the value system is definitely needed in our community as far as building better relations, and in having better relations you have a better community. I feel it would be beneficial if we were to practice the principles of Kwanzaa every day."
Edwards continues to share her understanding as Grove being "very significant as it relates to the St Croix Labor Union and it being an estate that was purchased by the laborers of that union. Still to this day, many of the offspring benefit through cooperative economics, and so Grove is important."
Senator Genevieve Whitaker made an appearance and took to the mic to give praise for the event and again reiterate the importance of Virgin Islands history being taught in our schools. The Senator reassured that her work has continued in the United Nations, and she believes that "when there is more national pride, there is a lot of reduction in crime and violence."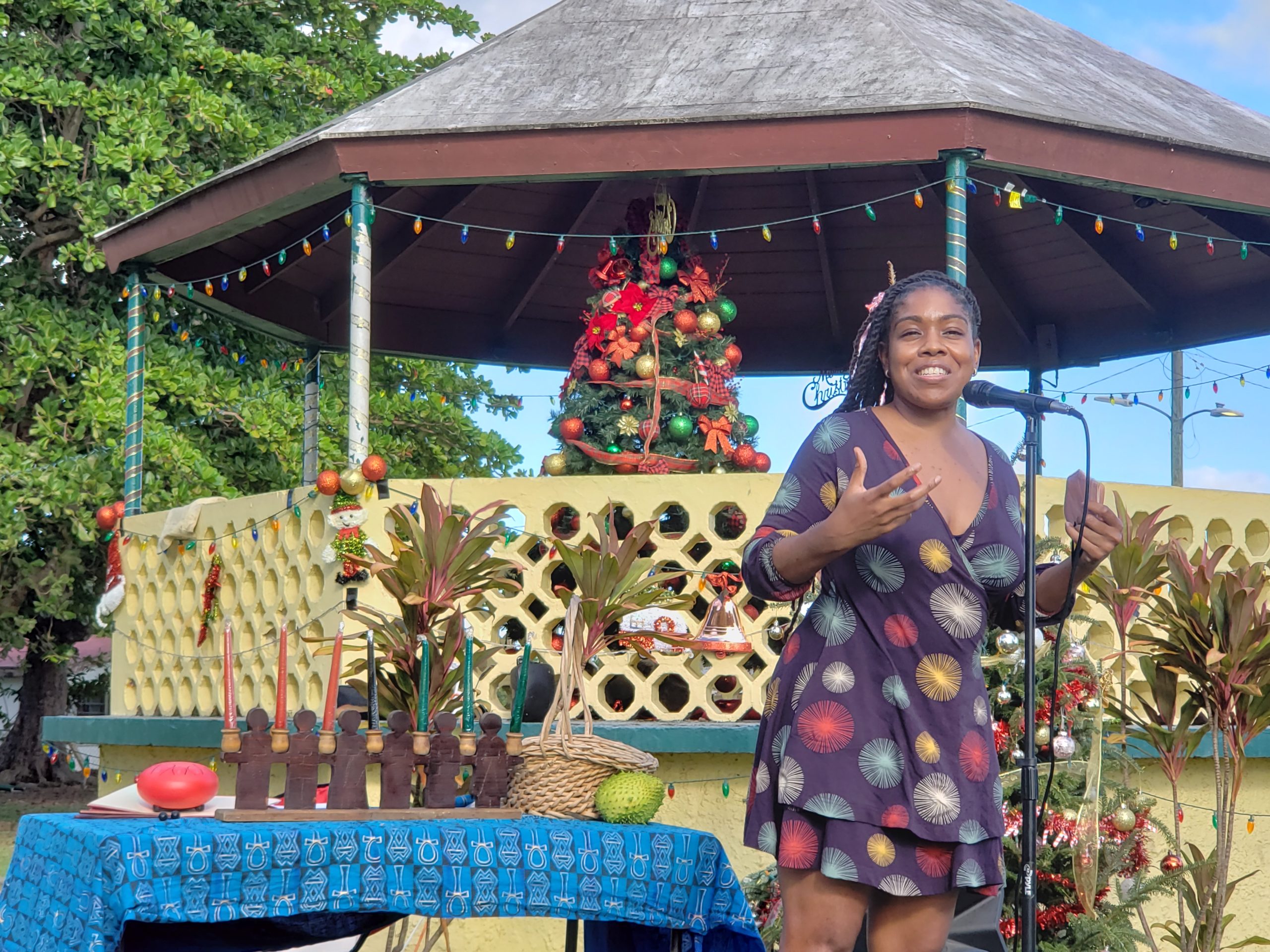 The event closed with an awards ceremony that recognized organizations and individuals in the community who do service. Some of those recipients included special honoree Renholdt "Rookie" Jackson, St. Croix Council of Elders, Local 5, Anubian Sun, United Caribbean Association, Africa House, and YGT Family.
A surprise guest performance by some members of the 340 Steppaz/ GP for Life Dancers was a welcome addition highlighting the youth and their talents. The Steppaz brought that fun and playful energy to the park and was a reminder of the impact we can have when we invest in the youth.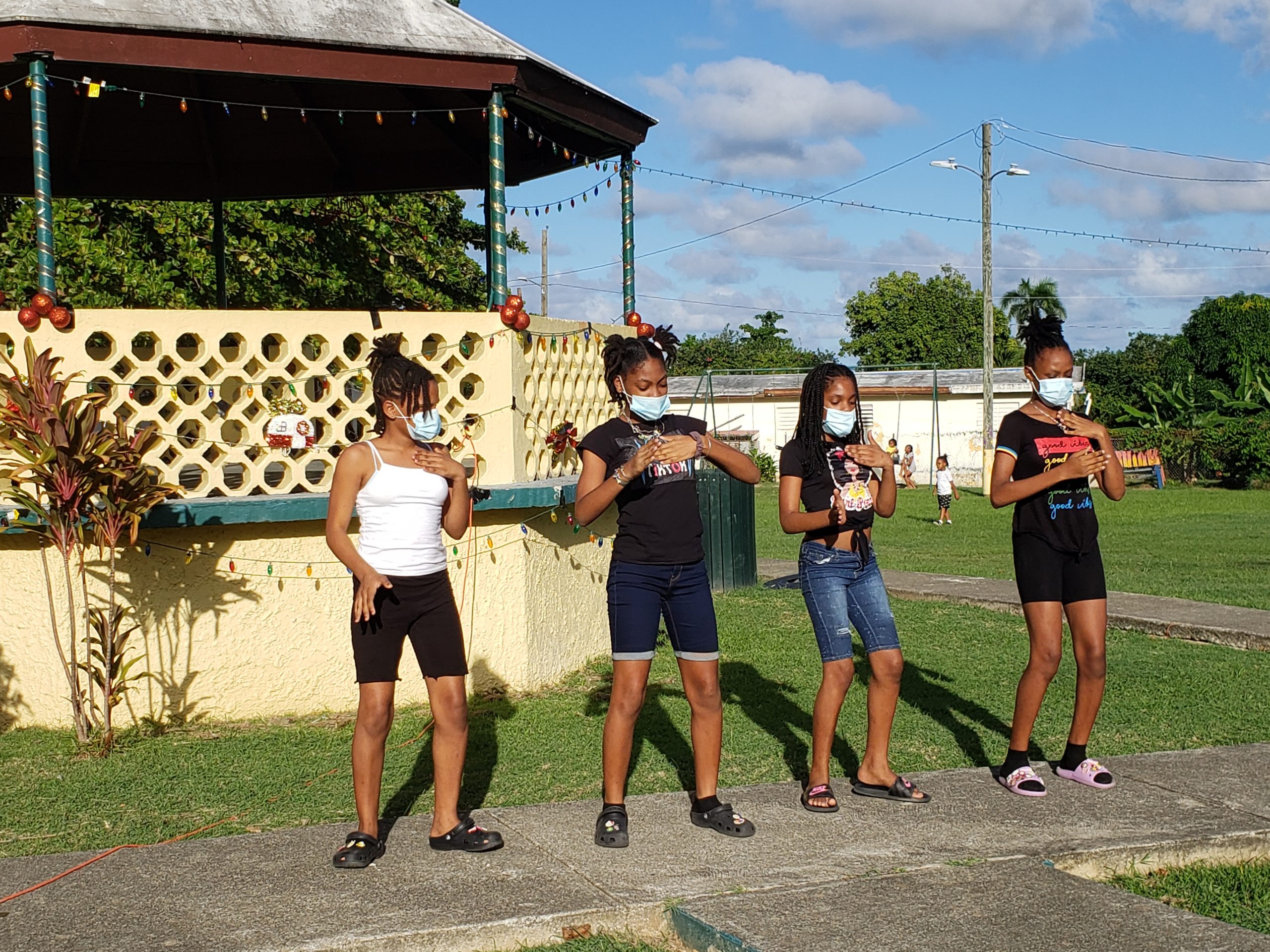 Aston "Teacha" Williams founder and wife Beverly "Junie" Williams of GP for Life family were present to receive an award and share a bit about the beginning years. "Five years ago, Junie began, my husband came up with it. He pushed me forward with the love and care he has for his community. We started with what we had, and we did an old-fashioned family fun day with games like sack racing and three-legged race and egg and spoon. We moved on from there doing black history, VI History, Book Bag Giveaways, and what we could do with what we have." When asked how it felt to be recognized for their work, she replied, "It makes you feel like you reached someone, that you got somebody's attention that wants the same thing that you want.
It feels good for someone else to recognize what you're doing, appreciate what you're doing, and want to help in what you are doing."
To keep updated or join in on these types of events in the community, you can follow Kwanzaa Everyday on Facebook.