During the holiday season, the Women's Coalition of St. Croix tries to provide gifts for not only the victims of domestic violence but also for their children. For the second year in a row, the V.I. Chapter Tuskegee Airmen, Inc. presented gifts this week for the organization's clients.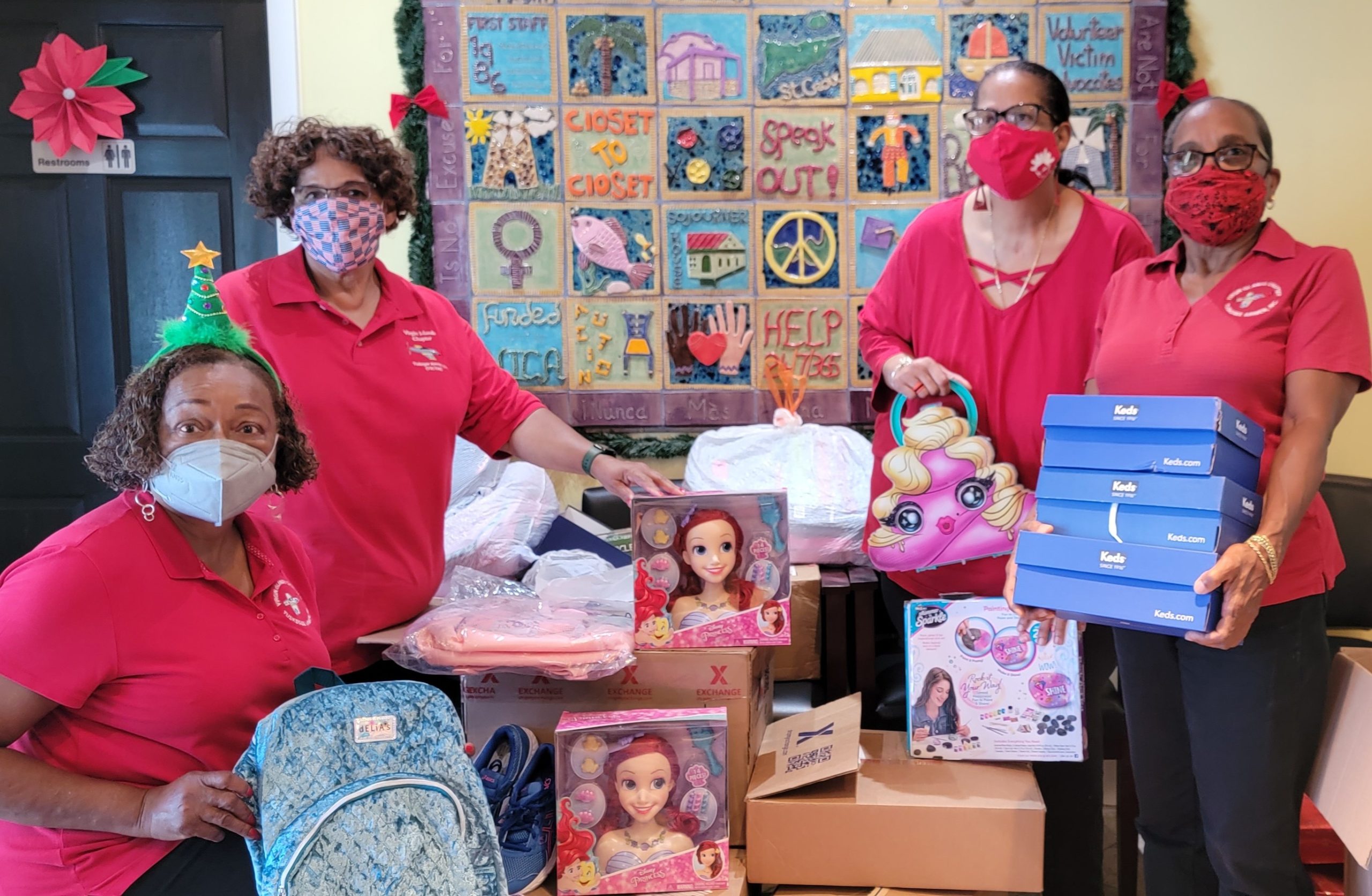 This year they gathered presents for 35 boys and girls from ages 11 to 18.
"I think our community is filled with love and the spirit of giving. I can't remember a time when they didn't respond. That's why I love this community," Clema Lewis, executive director of the WCSC, told the Source.
Lewis said there are always new families and old clients, with as many as ten children, who need help providing every year for their children during the holidays. She said she and other staff members continued delivering gifts on Christmas Eve.
Cenita Heywood, Tuskegee Airmen's public relations officer, said she watched for sales online all year and purchased toys, sneakers, and book bags with donations from the chapter's members.
"There is so much good that can be said about the Women's Coalition of St. Croix, which was established in 1971. Theirs is an organization which we cannot do without. They are continually challenged with matters of domestic violence and other abuses," Heywood said in an email to the Source.
The V.I.Tuskegee Airmen chapter was formed 12 years ago with the goal of providing assistance to students pursuing careers in aviation. The organization doesn't just support pilots but also those studying to be engineers, astronauts, mechanics, and other related fields. Over the years, a number of students have graduated from post-secondary educational institutions and the military service and moved on to successful careers, according to Heywood.