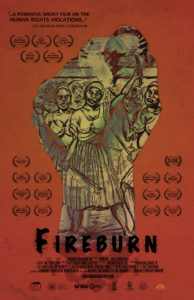 Bajo El Sol Gallery in Cruz Bay, St. John, will host two premiere showings of the Fireburn Foundation's award-winning film "Fireburn, the Documentary," filmed entirely on St. Croix in February 2020, on Saturday.
The film explores the inhumane conditions that existed prior to the 1878 St. Croix labor revolt and looks at the women who were called "Queens" due to their leadership in the Fireburn, according to a press release announcing the screenings. The documentary features historians, cultural ambassadors and educators, and looks at folklore, art, music, and history related to the Fireburn.
"Fireburn, the Documentary" was produced by the Fireburn Foundation and created by executive producer Angela Golden Bryan along with producers Steven James Tingus and Marjorie Tingle, and director Joel Fendelman.
According to Bryan, her interest in the Fireburn is deeply rooted in family history. She grew up hearing tales about the Fireburn, and as an adult learned of her great-great-grandmother Moriah's participation in the revolt, according to the release.
"We are excited to be hosting the St. John premiere of the film which was selected as the 2021 Best Documentary at the Chicago Indie Film Awards, as well as at the Djarfofo International Film Festival (West Africa); it received the 2021 Best Producer award by Luminous Frames Film Festival (Denmark); and the 2021 Audience Choice award at the International Black & Diversity Film Festival (Canada), among other awards," said Priscilla Rivera Hintz Knight, Bajo El Sol Gallery co-director.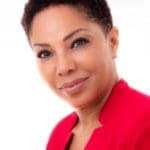 The screenings will be followed by panel discussions featuring Dr. Hadiya Sewer, Dr. Chenzira Davis Kahina, Sen. Myron Jackson, Dr. Patricia James, Frandelle Gerard and moderator Kurt Marsh Jr. Music will be provided by Delroy Anthony, Keith Brown and Earl Demming.
Seating is limited and admission is free, but sign-up is required. If you wish to attend the event, RSVP by emailing fireburnfoundation@gmail.com to reserve a seat at one of Bajo El Sol's two showings, 4-6 p.m. or 7-9 p.m. All government-mandated COVID-19 protocols will be followed.
The screening is jointly funded by the Community Foundation of the Virgin Islands with funding from the National Endowment for the Humanities, and the Virgin Islands Council of the Arts and the National Endowment for the Arts in Washington, D.C. It is hosted by the Fireburn Foundation Inc., Reichhold Center for the Arts, the Virgin Islands Museum & Civic Cultural Center, and Bajo El Sol Gallery.
The Fireburn Foundation seeks to help transform lives through partnerships and collaborations with other nonprofits and like-minded individuals, to create products that render quality education, as well as projects that result in financial donations and necessities for those in need, particularly those in the U.S. Virgin Islands, the news release stated.