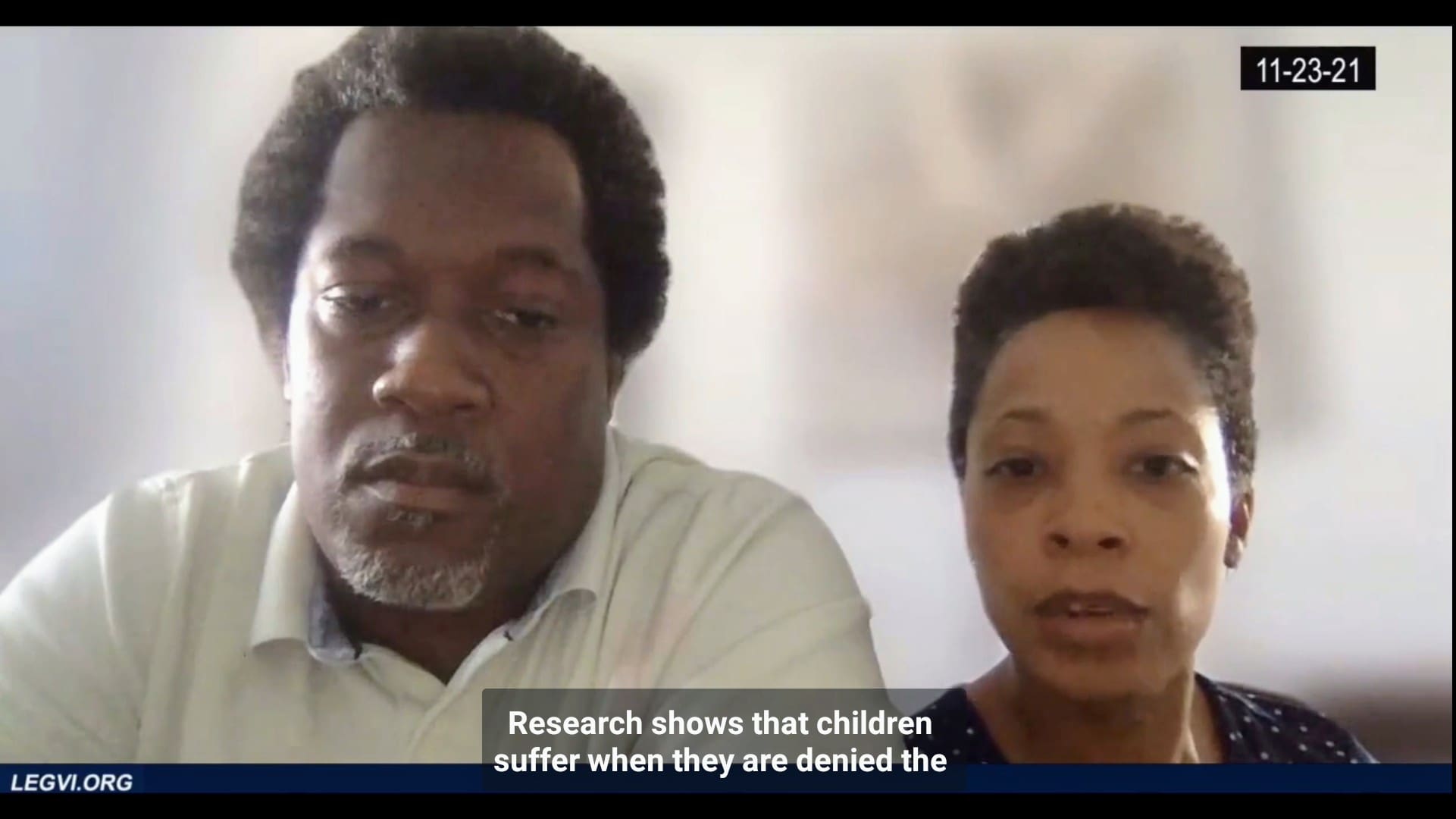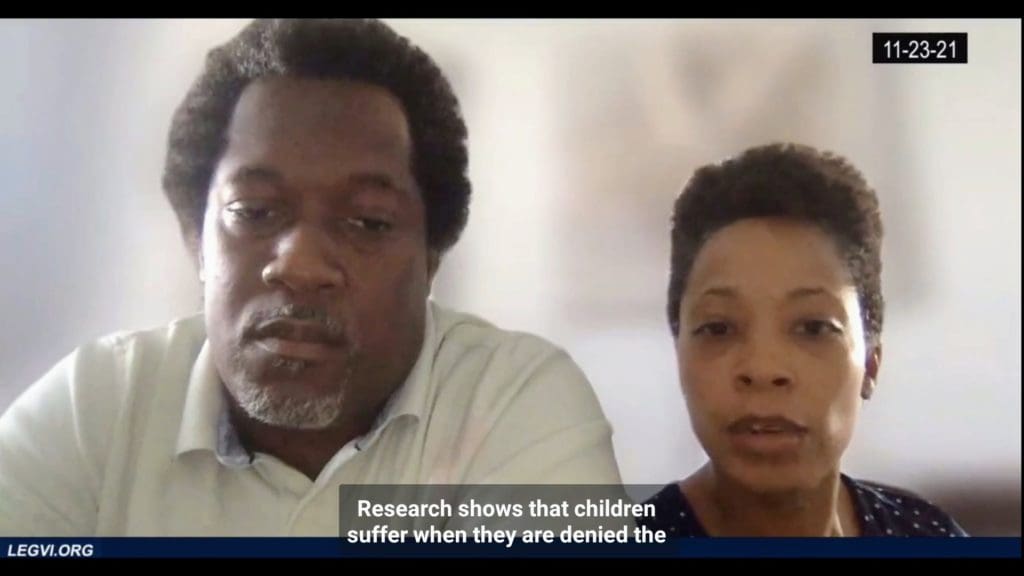 Following the rhetoric of a dozen states, the Education and Workforce Development Committee voted to advance legislation during Tuesday's hearing seeking the adoption of the Crown Act, which was first campaigned in 2019 in partnership with former California-based Sen. Holly Mitchell.
The Crown Act is an acronym for "Creating a Respectful and Open World for Natural Hair Act." It would offer protection against race-based hairstyle and texture discrimination in employment, housing, accommodation, and educational environments if signed into law. Some of the protected hairstyles named in the legislation include braids, locks, twists, cornrows, Bantu knots, and Afros.
The bill is sponsored by Senators Alma Francis Heyliger and Genevieve Whitaker, who narrowly amassed enough support for the act that it was advanced in a 4–2 vote. Opponents of the legislation thought the bill needed additional vetting, and at least one senator wasn't sure the legislation needed to exist.
Sen. Kurt Vialet said, "Black America does not reflect the Black Virgin Islands. It is not every single thing that Black America, the direction they move in, is necessary for the Virgin Islands. Many times, the issues that they are facing in Black America we are not facing in the Black Virgin Islands."
However, testifiers like Denise Benjamin, who organizes the "I am Beautiful Natural Hair Care and Expo" conferences in the territory where individuals come together to change the dialogue about natural hair, contradicted Vialet and said the problem does exist in the territory.
"I listened to story after story from women who were told that their hair was not workplace appropriate, of how their hair had to be tamed if they were to be considered for jobs on the front lines of business retail stores, professional work environments, and even in the medical world. Of how official school handbooks mandated their children to tie in or cut off their tresses as not to be a distraction in their classrooms, and the list goes on," Benjamin said.
Though committee members contested the need for the bill, additional testifiers championed the act. They shared personal anecdotes where hair discrimination in the territory has taken place, highlighting the negative educational experience that can result for children without adopting the Crown Act.
Testifiers Shomari Moorehead and Kimberley Moorehead have four sons but were told one of them could not attend parochial school with twists in his hair. The school gave the couple two choices: either cut their son's hair, or all four children would be expelled.
"He loves his hair. His hair was not distracting. It did not present a safety hazard to himself or anyone around him. It was not so tall that it blocked the view of children behind him. It was not filthy. There were no accessories, artificial coloring, or other unnatural changes," Shomari Moorehead said.
When the family pressed the administration, they were told that the policy was put in place because kids play with their hair and the family should "learn to adapt because when our son grows up, his job may not allow him to come to work with twists."
Without an existing Crown Act, the Moorehead family was forced to cut their son's hair so that he could return to school.
"We were hard-pressed to believe that in a predominantly Black community, there were policies in place that rejected our natural God-given hair," Shomari Moorehead said. "We spoke to other parents who went through the same experiences."
Should the legislation be signed into law, it would prohibit the Board of Education, any school district, college, university, or school administrator to create a dress code that discriminates against hair texture and style. The bill also prohibits a school from expelling or disciplining a student who chooses to wear a protected hairstyle.
Sens. Vialet, Janelle Sarauw, Donna Frett-Gregory, Milton Potter, Carla Joseph, and Genevieve Whitaker were present for the hearing. Sen. Kenneth Gittens was absent. Additional non-committee members were also present.