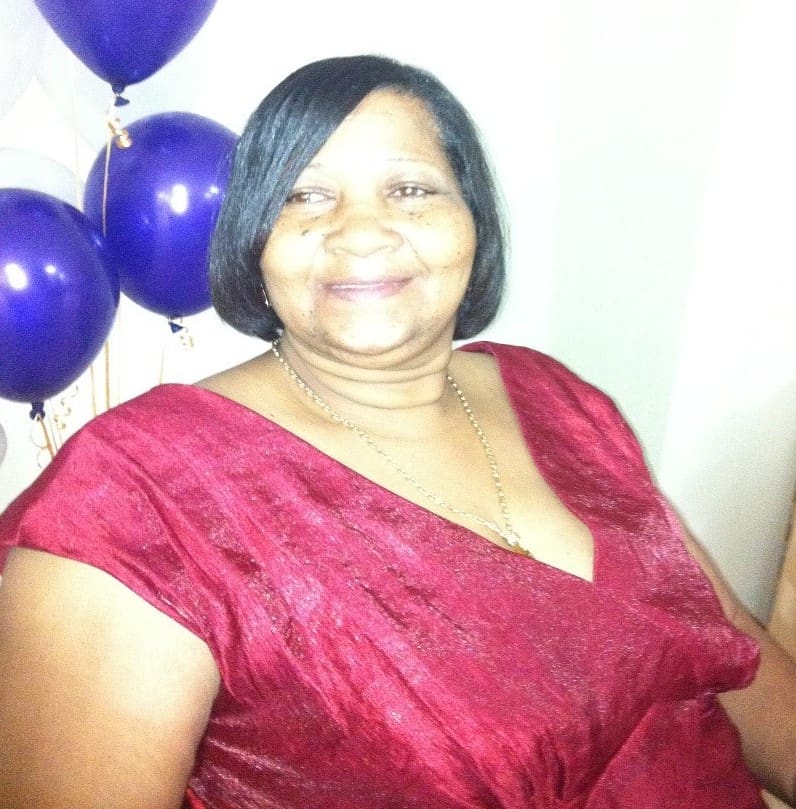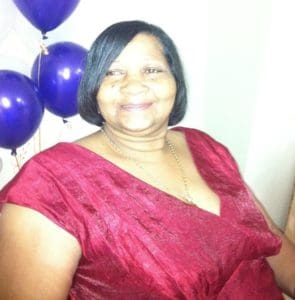 Yvonne Maria Phillips Francis of Smith Bay, St. Thomas, died Nov. 2 on St. Croix.
She is survived by her husband, Atty. Leonard B. Francis Jr.; son, Nyere Francis Sr.; daughter, Dr. Kula Francis Hendrickson; daughter-in-law, Donnica Williams Francis; son-in-law, Dr. Kenny Hendrickson; grandsons: Nyere Francis Jr. and Tyereeq Perez; granddaughters: Madison Francis and Knala Hendrickson; great-granddaughter, Nyea Francis; and adopted sons: Kenneth Joseph, Lavelle Campbell, Emilio Rodriguez and Martires Taveraz.
She is survived by sisters: Donna Cisse, Valorie 'Iulah' Lynch, Linda Phillips-Prentis and Millicent Roberts; brother, Rupert Roberts Jr.; sisters-in-law: Eleanor Turner Thomson, Karen Turner, Joyce Francis Edwards and Tamera Roberts; brothers-in-law, Mohammed Cisse, Eric Lynch, Hesketh 'Wakie' Prentis, Frederick Turner Jr. and Leroy Edwards; great aunt, Cleopatra Donadelle; and aunts: Eileen Andreas, Florine Osborne, Eleanor Phillips, Rita Jackson and Lorraine Nibbs.
She is survived by uncles: Winston and Patrick Phillips and Lionel Andreas Sr.; nieces: Zakiyah, Prasada, and Ashanti Solomon, Sriyah Ward, Kenya Willocks, Shantelle Gittens, Kaylah Prentis, Shawna and Kishma Francis, Linette Thomas-Tyler, Cheryl Thomson and Juliette Smith; nephews: Karreem Dowdye, Bhakti Solomon, Onesimo Roberts, Donavon Smith and Jermaine John; special great nieces: Se-Dejah Simmonds, Sundara Martinez, Genesis Quarterman, Prema and Prana Fontaine, Ariyah Ward, Makeba Durival and Madison Forbes; and special great nephews: Kenyon Burnett, Abassi Solomon, Ahimsa Ward, Terrence and Terrell Tyler, and Mehkai Francis.
She is also survived by cousins: Cheryl V. Francis, Natalie Moorhead, Ray Barnes, Colleen and Patricia Bates, Angel O'Reilly, Lorenzo Acosta, Sandra Acosta Eubank, Lydell Andreas, Lionel Andreas Jr., Wayne and Keno Andreas, Lenore 'Isuma' Schrader, Warren Jacobs, Coreen Aska, Donna Hector, Leroy, JoAnn, Raymond, Martha, Jacqueline, and Michael Osborne, Leroy 'Randy' Pena, Debra and Paul Edwards, Lawrence Phillips Jr., Audrey and Wesley Phillips, Andrea Young, Ronald Schneider, Rhonda, Raynelle, Reva, Ronice and Ralna Jackson, Reisa Jackson Henry, Lita Denis Clunis, Brian Petersen, Michael, LuDiqua, LuTisha, and LuShane Phillips and Tanya Phillips-Smith, The McAlpin, Francis, Samuel, and Donadelle families.
Other survivors include godchildren: Amobi Christopher Sr., Caira Isaac, Lou-Ann Souffront and Jordan John; special friends: Carmen Blondie DeCastro and family, the Dorsett family, Cedelle Petersen, Janette Mingo, Tina Jennings, Eurma Moore, Tyel Lawrence, Coreen Harris, the Henderson family, Orville Edney, Fern Callwood, Jillian Webster, Lois Sanders, Jacqueline Blyden, Dale Morton, and the entire UVI and extension staff; as well as other relatives and friends too numerous to mention.
A memorial service will be held at 10 a.m., Wednesday, Nov. 17, at the James Memorial Funeral Home on St. Croix.
A funeral service will be held at the Lutheran Church of the Reformation in Anna's Retreat on Friday, Nov. 19, with viewing and tributes from 9-10 a.m., followed by a service from 10-11 a.m.  Interment will be at the Francis Family Cemetery in Smith Bay.
Funeral arrangements are entrusted to Turnbull's Funeral Home on St. Thomas.
Due to COVID-19 pandemic and public health regulations, all attendees must wear a mask and adhere to social distancing guidelines.