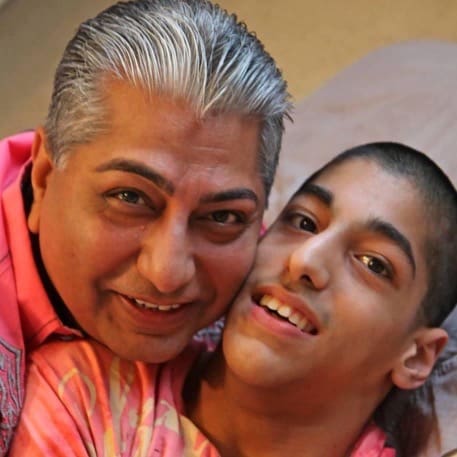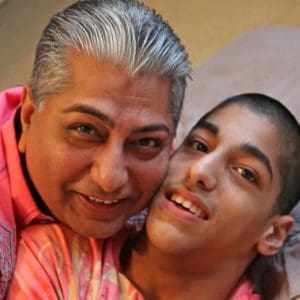 Pash Daswani was in Hong Kong tending to his dying father in February 1995 when his pregnant wife went into labor on St. Thomas.
Thousands of miles away, he could not rush to the hospital when a medical emergency arose and the umbilical cord wrapped around the baby's neck, leaving him with cerebral palsy that has rendered him unable to sit, walk, talk or care for himself, though he perfectly comprehends the world around him.
Kavita Daswani has been her son DJ's caretaker ever since, feeding, changing, bathing, dressing, and tending to his every need, every day, for 26 years. The expenses are many – prescription medications, hygiene supplies, therapy, equipment including wheelchairs that cost more than $6,000 and a special gurney to wheel him in and out of the shower, to name just a few – which the Daswanis have borne without question.
It wasn't until his son turned 26 this year and became ineligible for coverage under his parents' health insurance that Pash Daswani said he became aware of benefits available to people with special needs on the mainland, but not in the U.S. territories.
"How does one who is living in the territory, under the U.S. flag, not be able to have the same services like, for example, if I am living in New York or L.A.?" he said. "If you are a U.S. citizen, you are a U.S. citizen, period. You cannot pick and choose who you give the services to."
Supplemental Security Income provides people like DJ Daswani, who cannot ever hope to work or to live independently, with federal financial support – but only if they live on the mainland U.S.
The safety net program provides monthly payments to adults and children with a disability or blindness who have limited income and resources and to people 65 and older without disabilities who meet financial qualifications – unless they live in a U.S. territory.
"There is no help with physical therapy, occupational therapy, speech, everything comes out of my own pocket," said Kavita Daswani, despite her son being an adult who would have been eligible for aid at age 18 if they lived on the mainland. "For the personal care I do with him – massage, energy work – I do everything on my own," she said.
While the family is fortunate to afford a housekeeper a few hours a day, and the specially prepared foods, the constant supply of diapers and bed pads and other medical needs, it has taken years to reach that point, said Kavita Daswani.
"Look at our age. My son is 26, I'm 52 and my husband is close to 57. We waited a long time for all of this, to be able to afford all of this. It took time," she said in an interview at her St. Thomas home that has been renovated for wheelchair accessibility. "There is no care after us. This island is not equipped for that. I'm in a better position than other people, but it took me a very, very long time to get there."
Aware that many families cannot bear the financial burden, the Daswanis give to the Miracle Babies organization for critically ill newborns, as well as Charlotte Amalie High School, where DJ attended a special needs class until age 16.
"Baby wipes, cleaning supplies, diapers … there is a desperate need that even the school cannot provide. I try to help out where I can. They have a lot of economic challenges," said Kavita Daswani.
It frustrates her that more help is not forthcoming for Virgin Islanders, based simply on where they live. "We're part of the U.S. We should get all these services. That's a necessity and basic humanity," she said.
Supreme Court Takes Up Case
On Tuesday, that very issue will go before the U.S. Supreme Court when it hears oral arguments in the case of United States v. Vaello-Madero.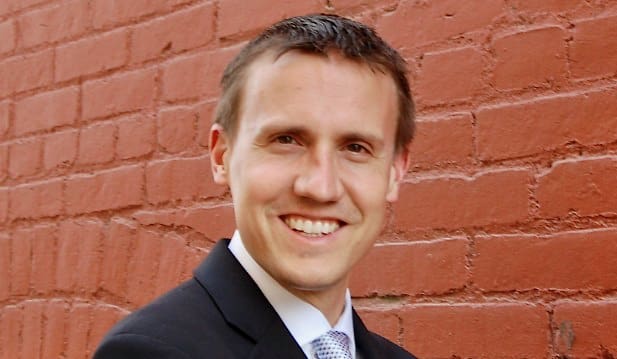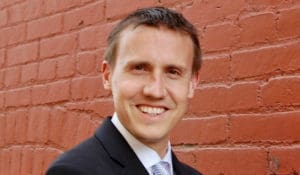 The U.S. Justice Department sued José Luis Vaello-Madero in 2017 to recover $28,081 in SSI benefits it said he continued to receive illegally when he relocated from New York State back home to Puerto Rico in 2013 to be closer to family.
The DOJ lost its case in the District Court of Puerto Rico, and again on appeal to the U.S. Court of Appeals for the First Circuit in April 2020, which found that barring residents of the territory from SSI payments violates the equal protection clause of the Constitution. The DOJ appealed to the Supreme Court, which granted a review of the case in March.
"Mr. José Luis Vaello-Madero is not someone who has ever sought out the spotlight. He did not ask to be part of a Supreme Court case, much less a lawsuit at all. He does not seek to become a public figure. The United States government came after him simply because he continued receiving SSI benefits he would be entitled to if he lived anywhere else in the United States except for a U.S. territory," attorney Neil Weare, president and founder of Equally American, which advocates for equality and civil rights for Americans living in U.S. territories, said on Monday.
'I would like to move back home'
The disparity doesn't affect just people living in the territories. There are those who would like to return home to their families in the USVI, but who are forced to live on the mainland for fear of losing their benefits.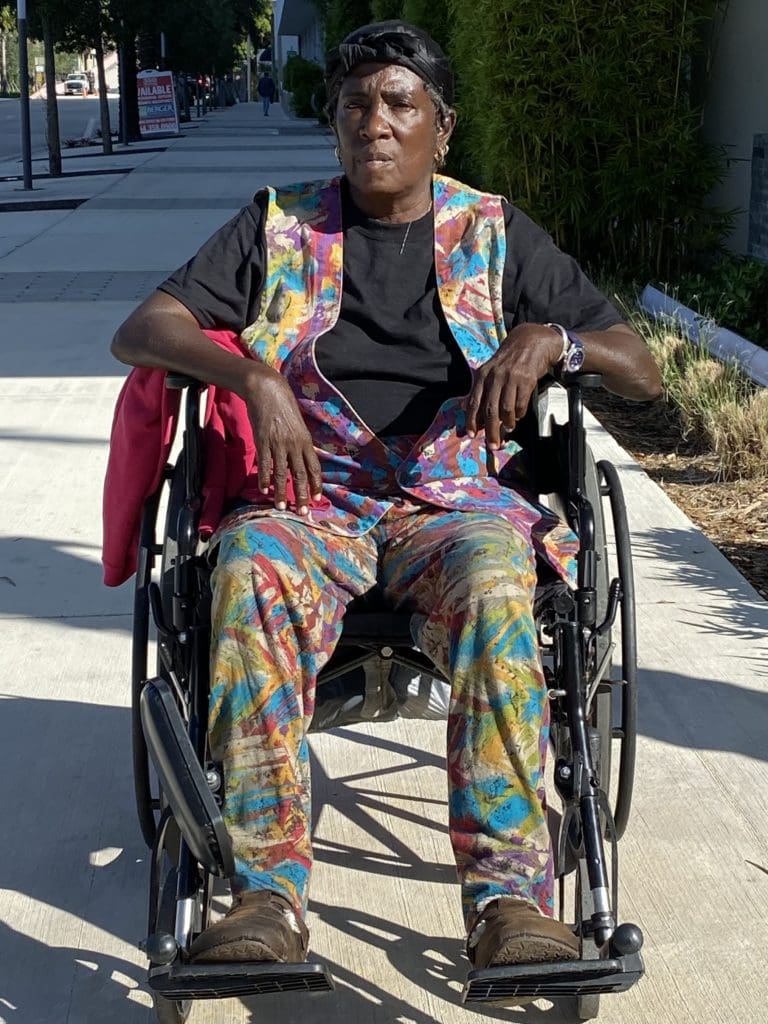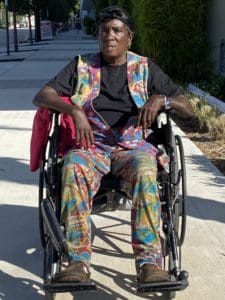 Elfreda Butler, for example, spent nearly her entire life in the U.S. Virgin Islands, but as a senior citizen now lives in Florida because she cannot afford to go without SSI.
"St. Croix is my home, and that's where I want to be. But as a disabled person, I need SSI to get by. So, instead, I have to live in Florida. I would like to move back home, and if SSI is extended to the Virgin Islands, I will. I miss my family and want to be near them for my remaining years. And I know there are many others living in my situation who also want to come home," Butler said in response to an appeal by Weare and the Source for the stories of people whose lives have been impacted by the denial of SSI benefits to the territories.
"It is heart-wrenching how the denial of SSI is separating families, burdening loved ones, and making folks' lives who are already challenging that much more difficult," said Weare, who on Monday launched an "I am José" campaign to "emphasize these people's inherent dignity and humanity. Denying citizens in the territory's participation in a national program like SSI isn't just wrong, it's unconstitutional."
Equally American is encouraging people whose lives have been impacted by the denial of SSI and others who want to stand in solidarity with them to share their own stories on social media using the hashtags #IamJosé, #YoSoyJosé, #GuahuSiJosé, #Oa'uJosé, or #WeAreEquallyAmerican.
People can also continue to share their stories with Equally American by taking its SSI Survey. It will share these messages in front of the Supreme Court on Tuesday along with current and former residents of U.S. territories and other supporters.
Separate and Unequal
Gov. Albert Bryan Jr. and the V.I. Justice Department and the V.I. Bar Association joined 20 other entities, including the American Bar Association and American Civil Liberties Union, in filing amicus briefs in support of Vaello-Madero in September.
The V.I. government noted that U.S. citizens of America's territories are relegated to lesser programs such as Aid to the Aged, Blind and Disabled, which for the USVI is capped at $3.5 million annually. Nearly $2.9 million of that funding is taken up by the islands' grant for the Temporary Assistance for Needy Families program, leaving only around $700,000 for payments to the needy elderly and disabled. Adding to the burden, the cap is not indexed for inflation and has remained the same since 1997.
The average payment to benefit recipients in the territory for all programs combined was just $176.07 per month in 2011, compared to around $600 for residents of the states, the V.I. government said in its brief. To make matters worse, "while the average household income in the USVI is significantly lower than the poorest States, the cost of living exceeds the national average by 40 to 50 percent," it said.
"The cost of administering these programs also strangles the territory's economy," the brief stated. Under the current system that burden falls on the USVI, which also must fund 25 percent of all benefits, whereas the federal government covers 100 percent of SSI payments to the states.
Pash Daswani, like many Virgin Islanders, was not even aware that programs like SSI existed before the Vaello-Madero case came to light, he said.
"I didn't even know about this until this guy moved to Puerto Rico from New York and said, 'How can this be possible?'" said Pash Daswani. "I didn't know that this existed. So this is one thing, but now I'm starting to realize, what other services are there in the U.S. that I am missing out on for my child? Do I need to dig deeper? Who do I call? I may be computer savvy and be able to look it up, but what about the grandma who is taking care of a handicapped child who doesn't have access to all the information that is available. How does that person get through? How do the poor survive in a situation like this?"
Live audio of Tuesday's Supreme Court oral argument will be available online starting at 10 a.m. Eastern Time (11 a.m. in Puerto Rico and the U.S. Virgin Islands).
A link to the oral arguments also will be posted on the Government House Facebook page.
Editor's Note: This story has been changed to reflect that the start of Tuesday's Supreme Court hearing will now be at 10 a.m. Eastern Time (11 a.m. for the U.S. Virgin Islands and Puerto Rico).