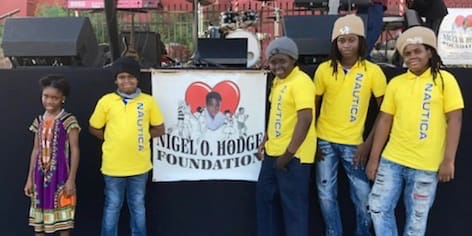 Family, friends and community members drove to the Fort Christian parking lot on Sunday to listen to music, poetry, and testimonials celebrating the many years of service that the Nigel O. Hodge Foundation has provided to the U.S. Virgin Islands.
The Nigel O. Hodge Foundation celebrated its 25th year anniversary with a drive-thru festivity. Founded in 1996, two years after Nigel O. Hodge passed away due to a medical error at the San Jorge Hospital in Puerto Rico, the foundation has been able to provide information, support and financial assistance to children with cancer and other critical illnesses.
"Every year we try to do something to keep it alive, to remember him. He was our only child, and when he passed, I almost passed too, because I couldn't understand it," said Josephine Hodge, mother of Nigel O. Hodge. "By helping other children, it helps me to heal."
The event featured dancing by the Gems of Glory, poetry, music by the Young Souljars, Queen Amana, Aquani Williams, Princess J, Ethan Hobdy, and presentations by Shen Dragon Dojo and Dr. Erole Mclean-Hobdy.
"I'm going to sing Shine Bright Like a Diamond," said Princess J. urging everyone that they can shine bright in all that they do.
The poetry presentations were made by the winners of the Foundation's poetry contest. Eligible students in grades four through twelve submitted poems in October for a chance to win laptops, tablets, and gift certificates from Office Max. Viya also agreed to provide six months of free internet service to all first-place winners. Fourth-grader Darnelle Alexander of the Uller F. Muller School won first prize for her division. Samantha Dennis, Anjolie Avalle, and Nautik Jhanwar, all students at the All Saints Cathedral School, placed first to third, respectively. Each student's poem spoke about Nigel O. Hodge and the purpose of the foundation made in his honor.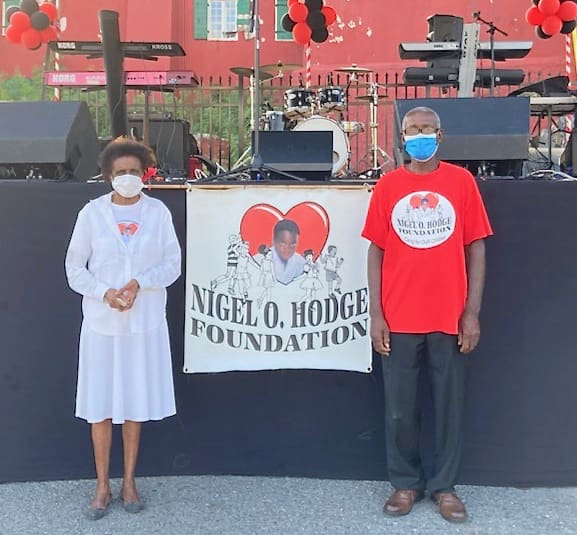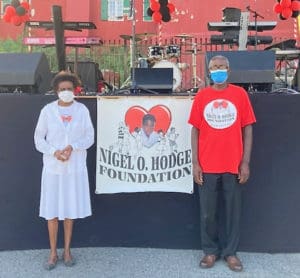 "Nigel and my youngest son [Devon Daniel] were best friends," said committee member Juel Daniel. "Besides helping children and families that have critical diseases, they [NOH Foundation] also help with education. They give one or two scholarships every year to seniors and along with that, they support any other health endeavors. They reach out to anyone in need."
Daniel said the foundation has even contributed to the pediatric ward of the Roy L. Schneider Hospital.
"It's a giving organization, and I'm proud to be a part of it," said Daniel.
Hodge said that every February on her son's birthday, on the anniversary of the foundation, and during back-to-school time, they host events in his honor. About the events, she said, "It could be anything involving children. Last time we did a walk-a-thon, or we would do a fun day. We do different activities."
The first 50 students who attended the drive-thru event also received free school supply packages.
To find out more about the Nigel O. Hodge Foundation or to make a donation, visit their website at https://nigelohodgefoundation.org/.