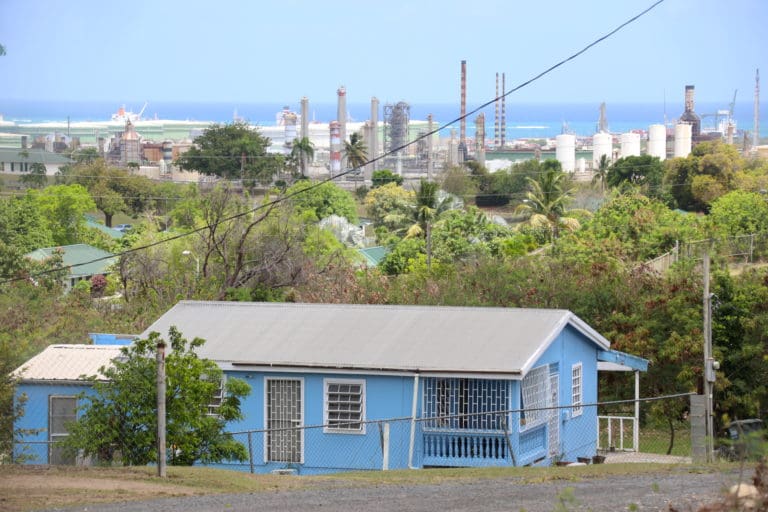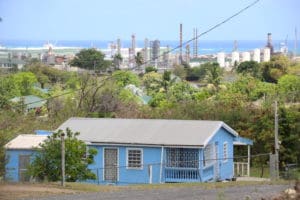 Prospective buyers of St. Croix's bankrupt Limetree Bay refinery will need to address a host of environmental issues that may include newly discovered nearby groundwater contamination, according to an informational letter from the U.S. Environmental Protection Agency to potential bidders.
Limetree will be auctioned on November 12.
Clean Water Act violations under investigation
According to the EPA letter dated September 24, the contamination and potential Clean Water Act violations may be tied to the refinery, the terminal operation or both. While Hovensa continues to clean up the oil it leaked into St. Croix's aquifer over decades, this contamination is new, the EPA advises, and a prospective purchaser will be responsible for correcting any ongoing violations.
Risk management can be improved
The letter recommends bidders study the environmental compliance and process area audits conducted by an independent auditor at the EPA's behest. Among the potential red flags found were risk management issues that may have contributed to the excessive emissions and oil sprays during Limetree's brief operating life; for example, how thoroughly hazards are anticipated and prevented, and how well employees are trained to handle them.
Community air quality sensors
In July, the United States filed suit against Limetree to gain its compliance with environmental laws. In response, the refinery agreed to an ambient air monitoring plan that will become the responsibility of a new owner before the plant can be restarted. The plan includes installing and operating a meteorological tower along with hydrogen sulfide (H2S) and sulfur dioxide (SO2) monitors at nine community locations.
Consent decree transfers to new owner
The prospective purchaser would also assume Limetree's obligations under the 2011 EPA consent decree with Hovensa, which calls for lowering key emissions and installing pollution controls across numerous mechanical and process units. (A modification to the decree is pending court approval.)
Because of its lower production goals, Limetree had been given a pass on installing a flare gas recovery system so long as its flaring emissions stayed within approved gas flow rates. That rate was exceeded, the letter advises, so a new owner will need to purchase and operate a recovery system by March 2023.
More purging necessary
As part of its plant shutdown, Limetree has been purging its lines of contaminants according to an EPA-approved plan. "Limetree has indicated that it expects to provide at least one additional plan (Phase 3) to EPA for hydrocarbon purging, and that additional phases after Phase 3 may be necessary to fully complete the purging process," the EPA letter to potential bidders advises.
Possible stiffer permitting requirements
While the EPA declined to give specifics until a bona fide purchaser submits a proposal, the letter gave a clear indication that a purchaser may be required to obtain a Prevention of Significant Deterioration permit to restart the refinery.
This is the permit that requires long-dormant as well as new facilities to use Best Available Control Technology to control their emissions; a permit that raised eyebrows among environmental groups when it was not required of Limetree after over seven years of dormancy; one that bidders also hope to avoid. Best Available Control Technology is defined in the U.S. Clean Air Act and is the highest requirement, reserved for new facilities.
As the local agency responsible for enforcing federal environmental laws, the V.I. Department of Planning and Natural Resources allowed Limetree to assume Hovensa's Title V operating permit when it restarted last February. Because Hovensas had been operating under older Clean Air Act standards, the permit effectively grandfathered the refinery to the same rules, Jane Williams, the Clean Air chair for Sierra Club, explained. Title V, named after its section within the Clean Air Act, is a federal program designed to standardize air quality and air emissions permits across the country. Title V permits specify exactly what measures the permit holder must take to control emission levels.
The EPA's letter suggests this could change:
"Prospective purchasers should evaluate the need for modifications to the facility's Title V operating permit under the Clean Air Act," it says.