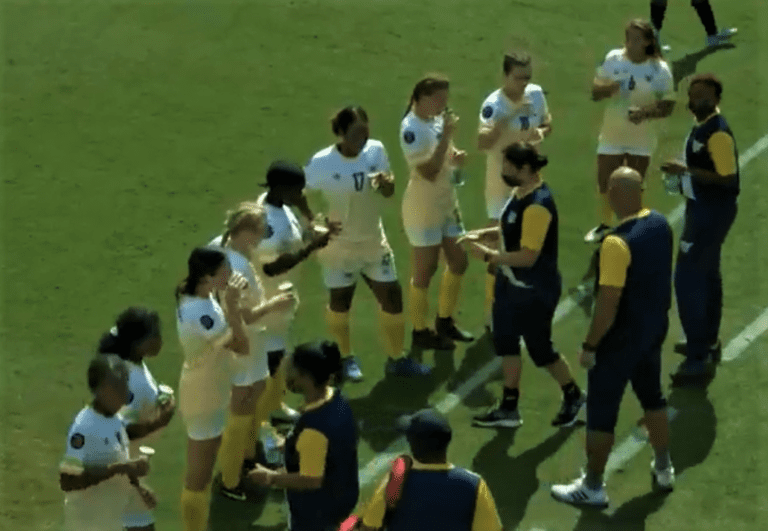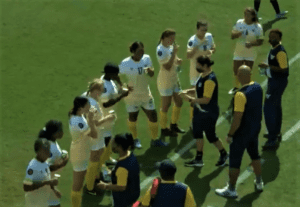 It was a tough day on the soccer pitch for the U.S. Virgin Islands U-17 Women's Team as they lost 4-1 against St. Kitts and Nevis in the opening game of the Concacaf Women's Under 17 Championship Qualifier.
Sharema Blake of St Kitts and Nevis got the scoring started in the 15th minute with a blast from 25 feet away that made it to the back of the net past a diving USVI goalie Mikaila Rodgers. Ten minutes later, St. Kitts and Nevis' Mikayla Gumbs' shot spun its way out of Rodgers' grasp and into the net, giving St Kitts and Nevis a 2-0 half-time lead.
The second half started as promising for the USVI women as St. Kitts and Nevis' team captain Malaika Rouse put the ball in her own goal, making the score 2-1 St Kitts and Nevis. That is the closest the young women from the U.S. Virgin Islands got as St. Kitts and Nevis added two late goals by Trisha Nisbett and Jahzara Claxton to make the final score 4-1.
Despite the results, Coach Joseph Limeburner saw much improvement in his team. "Just two years ago we played St Kitts and Nevis in Barbados, and we lost 10 to 0," Limeburner said, adding, "There has been major growth." USVI U-17 women hope for a more favorable result in their next game against Suriname on Sunday, Oct. 24, at 11 a.m.
The game can be viewed on the Concacaf Youtube channel here: