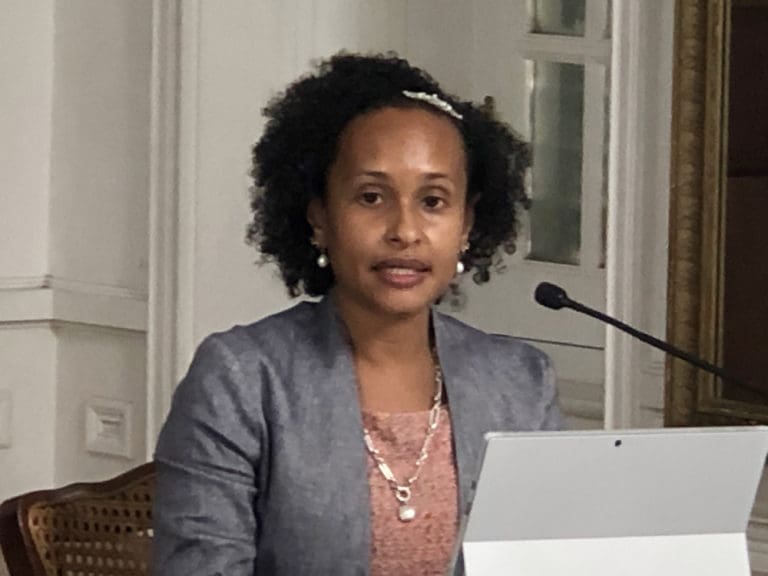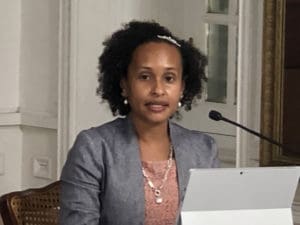 For the last month, COVID-19 cases on St. Croix have been well over 100 each week, while cases on St. Thomas have registered far fewer – less than 50 for the last two weeks – and St. John has had only one or two cases a week since Oct. 1. That imbalance in cases has prompted the USVI Department of Health to employ monoclonal antibody therapy on St. Croix.
As of Monday afternoon, there were 179 active cases in the territory, and 149 of them were on St. Croix. St. Thomas had 24 and there was one on St. John.
There have been 78 deaths due to the coronavirus in the U.S. Virgin Islands since the pandemic began around March 2020. The Gov. Juan F. Luis Hospital on St. Croix was treating two people with COVID on Monday, one of them on a ventilator, while the Schneider Regional Medical Center on St. Thomas had one admission and no one vented.
At the weekly Government House news conference, Dr. Tai Hunte-Ceasar, medical director for the V.I. Health Department, said St. Croix's spread primarily has been caused by community transmission. She cited a lack of social distancing and a low vaccination rate in the territory as some of the reasons for the high count on the big island.
As of Monday 48,056 of the eligible population – V.I. residents over the age of 12 – are fully vaccinated against coronavirus, for a 53.76 percent immunization rate. Until around 70 percent are vaccinated, the community can't hope for "herd immunity," Health Commissioner Justa Encarnacion has said in the past.
At each weekly media briefing, the Encarnacion, Hunte-Ceasar and Dr. Esther Ellis, the territory's epidemiologist, have expressed approval for the use of monoclonal antibodies to treat people at risk of developing serious illness from COVID-19.
Hunte-Ceasar explained more about the use and procedures to determine when the monoclonal therapy is called for. She added there has been an uptick in the treatment on St. Croix recently due to the high number of infections.
Hunte-Ceasar said monoclonal antibody treatment blocks the development and replication of the virus, but after 10 days it doesn't work so the infusion is not authorized for those who wait too long for the treatment.
"The way the monoclonal antibodies work is it's preventative. It actually blocks the replications of the virus. So once you have a significant viral-load replication in your body, these antibodies don't work anymore. That's why after 10 days, it's not efficacious and not authorized for use. So we need to have some symptoms, to date the onset of the infection. If you have an asymptomatic infection, you could have been exposed three months earlier," she said.
The one-time monoclonal infusion is administered intravenously, except in certain cases when an injection is given because treatment may be delayed. There are three types of infusions used in the Virgin Islands, according to Hunte-Ceasar. Generally, it takes two to three hours for the treatment. Usually, patients must wait another hour to make sure there are no side effects, which are rare, according to the U.S. Health and Human Services.
According to the U.S. Department of Health's website, monoclonal antibodies are made in a laboratory to fight a particular infection – in this case, SARS-CoV-2 – and are given to patients directly with an infusion.
The treatment is recommended for people who have tested positive for COVID-19 within the last 10 days and have symptoms – even one symptom, such as a mild cough or fever, and are at risk of developing serious symptoms, Hunte-Ceasar said. Sometimes, the treatment is recommended if the infected person has no symptoms yet but has a high risk of developing serious illness or lives with elderly parents or immune-compromised individuals.
Normally, those who test positive but have no symptoms or were exposed longer than 10 days ago, are not eligible for the treatment. They should watch their health closely and wait to see if they develop symptoms and report back to their physician.
Hunte-Ceasar also talked about the importance of vaccinations. She stressed the importance of immunizing everyone over the age of 12 because pediatric services are limited in the territory.
"Please make the right decision to become vaccinated to protect those who are 11 and younger. They are depending on us," she said.
Also during Monday's briefing, Richard Motta, Government House director of communications, announced capital projects that are moving forward, including a groundbreaking Tuesday for the Vincent Mason pool south of Frederiksted, road work in that town and FEMA approval to rebuild the Paul E. Joseph stadium north of Frederiksted.