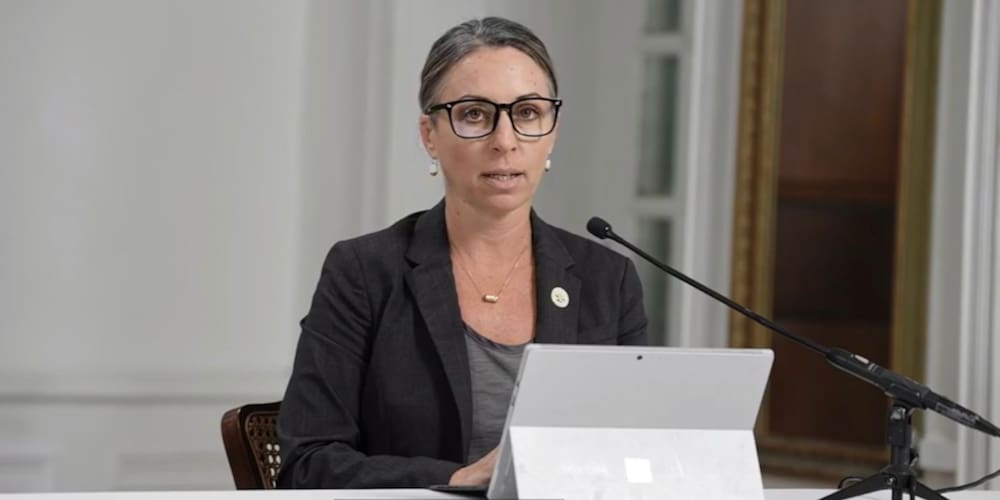 The COVID-19 positivity rate is under three percent this week in the U.S. Virgin Islands, and 83 percent of the 161 active cases territory-wide are on St. Croix, officials said Tuesday as they underscored the importance of taking "simple precautions" – masking, social distancing, vaccinations – to keep the numbers down and the virus from spreading.
Speaking at a weekly news briefing Tuesday, Government House Communications Director Richard Motta said 134 positive COVID-19 cases have been recorded over the past week on the big island, with St. Thomas recording 25 cases and St. John two. Motta urged residents not to let the "ebb and flow" of the numbers determine how to "best protect yourself," and added that no one island is safer than the other, no matter what the numbers show at any given time.
Of the more than 19,000 tests conducted over the past 20 months, 6,965 have been positive, including six cases this week at the Gov. Juan F. Luis Hospital on St. Croix (where one patient is on a ventilator) and two more at the Schneider Regional Medical Center on St. Thomas. According to the data, 6,729 out of the total positive cases have fully recovered, while as of Tuesday 75 deaths – including one fully vaccinated person – have been recorded.
Emphasizing the need to keep the virus from spreading, territorial Epidemiologist Dr. Esther Ellis said the best shot at prevention is the COVID-19 vaccine, which a little more than 50 percent of the total population has taken.
"We are urging St. Croix residents to take precautions. You are at risk, and you should take particular caution until the numbers on St. Croix start to subside," Motta said. "But even for residents of St. Thomas and St. John, don't let the ebb and flow in the number of active cases on a particular island determine how you should protect yourself. Today, our message is to urge you not to think that because there are a certain number of cases on the island you reside in, you are safer or are less at risk and therefore don't have to take those simple precautions."
Updating the public on Vax to Win "Health Care Heroes" lottery results, Motta said winners  who competed in each district for a $25,000 first prize, $10,000 second prize and $5,000 third prize, are:
St. Croix
1st prize – Rebecca Bailey, JFL Hospital
2nd prize – Tiesha Ballantine, JFL Hospital
3rd prize – Eugenie Graham, Frederiksted Health Center
St. Thomas-St. John District
1st prize – Roberta Francis-Thomas, Schneider Hospital
2nd prize – Jessica Wilson, Schneider Hospital
3rd Prize – Duanne Jones, VI Dental Center