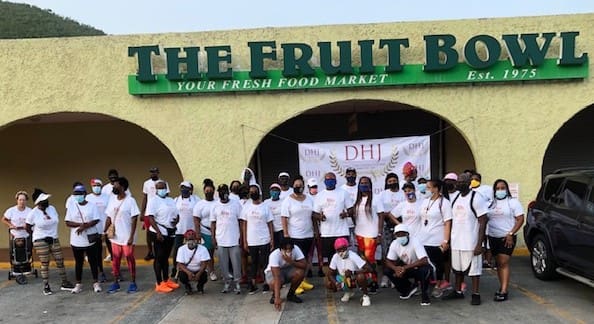 The D. H. Jackson Long-Term Disaster Recovery Committee Inc. was founded by Randolph Bennett. The committee is based on the principles of David Hamilton Jackson to support those that are less fortunate. The mission is to provide long-term recovery services to individuals, families and local community businesses, and to ensure the safety and wellbeing of citizens of the United States and its territories during all phases of disaster recovery.
Bernadette V.M. Melendez is the chair of the D. H. Jackson Scholarship Committee, which falls under the umbrella of the organization that provides four scholarships annually to graduating high school seniors from the four public high schools in the territory. These students must attend the University of the Virgin Islands (UVI). The committee also honors an outstanding citizen in the community. This year's honoree is Anya Stuart, executive director of the Family Resource Center. The committee has been in existence four years and has provided over $10,000 in scholarships.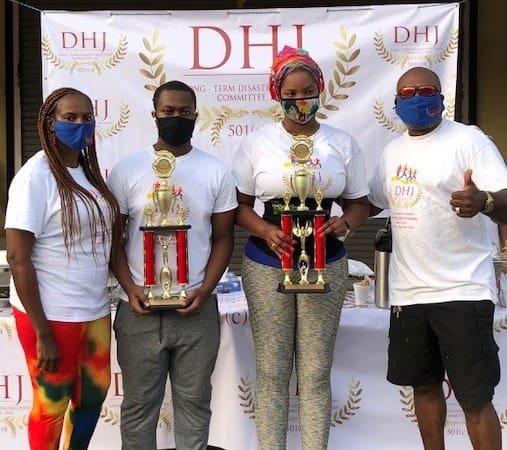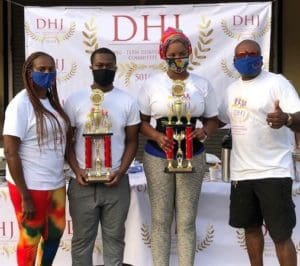 The scholarship committee held its first annual health and wellness walk-a-thon fundraiser on Saturday, Aug. 28. The event started at the French Town Post Office and ended at The Fruit Bowl, Wheatley Center; the sponsor of the event was Marty Goldberg, manager of The Fruit Bowl.
The route for the walk proceeded along the waterfront apron and continued past Yacht Haven Grand. The event started 5:30 a.m. with about 50 participants and grew to 90 participants by the end of the walk.
Trophies were presented to the first male and the first female to cross the finish line. The winners were Jaiel Wyllis and Hercilla Henderson. Second place finishers were McKenzie Leatham and Tiyana Walters.
The participants practiced social distancing and adhered to the COVID-19 guidelines that the governor has implemented.
The funds raised from the walkathon will allow the committee to continue to provide financial support to the youth in the territory and the local university.
The Fourth Annual Scholarship Banquet is scheduled from 6-9 p.m. on Nov. 20, at the Holy Family Catholic Church Banquet Hall. At the event, scholarships will be awarded to the scholarship winners. Also recognized at the banquet will be the honoree for outstanding citizenship in the community, and a plaque will be presented to the recipient. The committee fundraises all year. People can call 474-9232 or 998-9945 to donate.