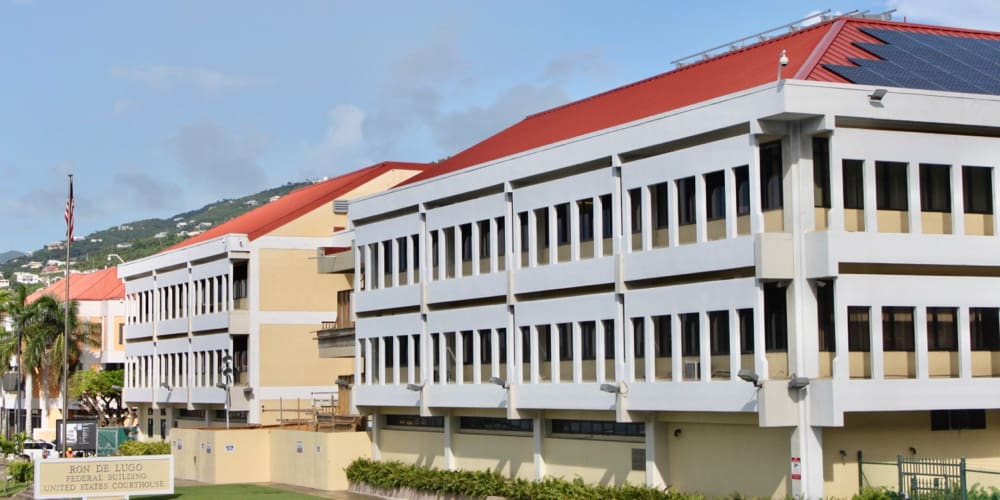 A St. Thomas high school track coach who was recently arrested on a federal child pornography charge was ordered to serve pre-trial home confinement at a hearing held Friday in District Court.
50-year-old defendant Alfredo B. Smith, who also was assigned as a hall monitor, is accused of molesting and sexually assaulting at least six male minors who were attending the Charlotte Amalie High School.
Smith is also accused of producing videos of some of the alleged assaults and sending them over social media to some of his victims. According to the investigator who prepared documents submitted to the court, these allegations are linked to the defendant's role as the CAHS track and field coach.
The defendant appeared in a virtual detention hearing on Friday before U.S. Magistrate Ruth Miller. He is charged with production of child pornography, a violation of U.S. Code, Title 18, Sec. 2251. At the hearing, Assistant U.S. Attorney Donna Rainwater told the court additional charges, including rape, are pending.
Miller heard arguments from the prosecutor and federal Public Defender Matthew Campbell as to why Smith should or should not be jailed, pending trial. Rainwater argued that if kept out of jail, the defendant could intimidate witnesses and possibly obstruct justice.
Campbell told Miller his client was not in a position to intimidate witnesses because he no longer had access to the school. After the hearing, the Source contacted an official at the Department of Education for confirmation.
"I'm sorry. I don't have any information about that," said public information officer Cynthia Graham.
Rainwater also argued against allowing the defendant's mother, who lives with him at the family home, to serve as a third-party custodian. Lead investigator Andrew Hayden testified at the hearing about his encounter with Smith's mother.
"She is elderly and doesn't get out much," Hayden said. It's the duty of the third-party custodian to accompany a defendant to all court proceedings. Instead, Campbell called Smith's aunt, Jacqueline Lewis, to the witness stand.
Lewis offered herself to serve as custodian. Miller granted the request. The magistrate said that fashioning conditions under which Smith could remain free, pending trial, was difficult. She warned the defendant that if he violated any of the conditions set by the court, he could be remanded to jail until the start of the trial.
One of the conditions set on Friday includes installing a telephone landline in the family home, which would allow authorities to track compliance through the use of an ankle monitor. Until then, Miller said, Smith will remain in jail.
The court also set a $25,000 unsecured bond, ordered the surrender of his passport and put Lewis in charge as the person making sure the defendant appeared at all pending court dates and at trial.
If convicted, the defendant faces a penalty of 15 to 30 years imprisonment.