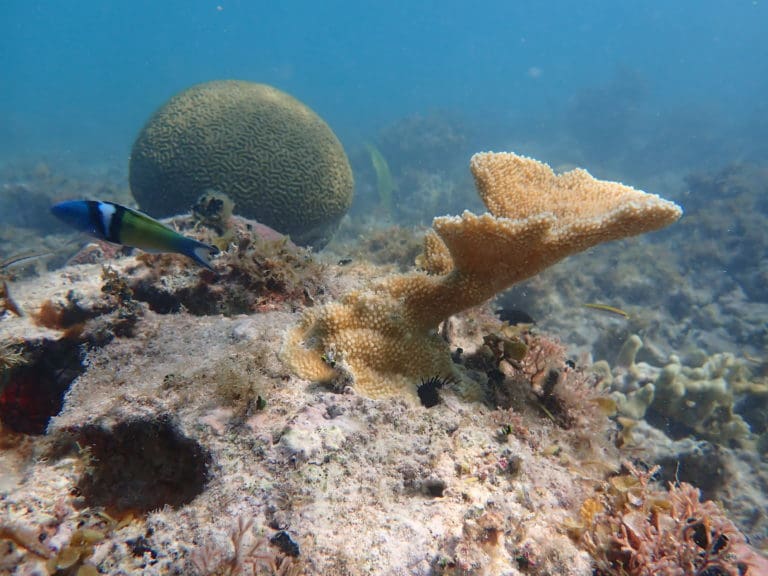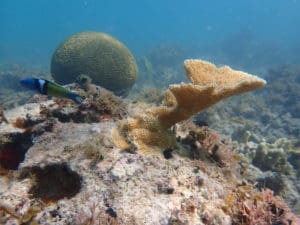 The Friends of St. Croix East End Marine Park is working to educate participants on the restoration efforts taking place at the Cramer's Park Coral Nursery. In August, the park allowed the public access to their third tour of the Cramer's Park Coral Nursery. Participants were able to get a glimpse at the progress made on adjacent reefs and experience some of the wildlife that inhabits the surrounding area.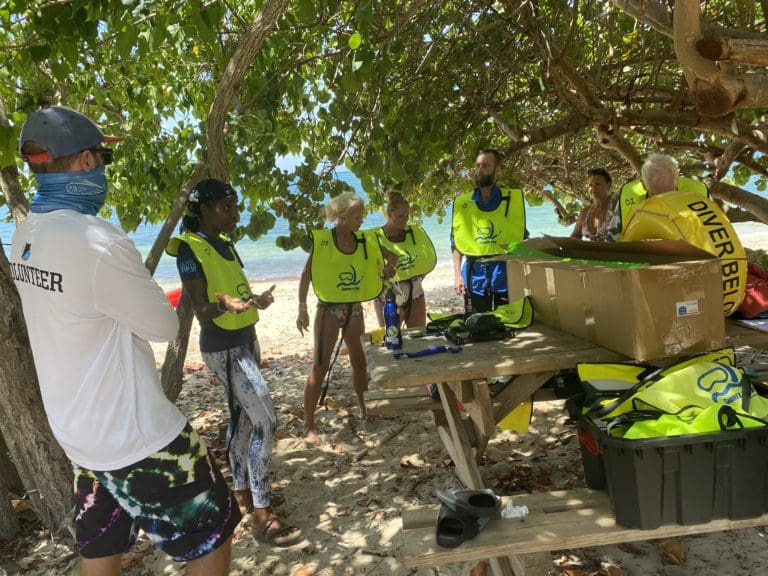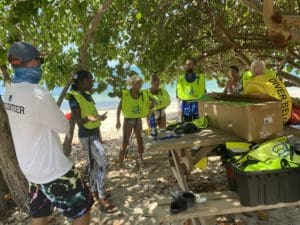 "The territory's coral reefs and reefs worldwide are facing a multitude of threats such as coral bleaching, overfishing pressures, nutrient run-off and coral-specific diseases," said Kelcie Troutman the St. Croix East End Marine Park Environmental Outreach Coordinator.
"Currently, the most acute threat facing our local reefs is Stony Coral Tissue Loss Disease. Stony Coral Tissue Loss Disease eats away at the tissue of the coral colony causing a 95 percent mortality rate if left untreated. Coral restoration efforts are ramping up worldwide in the face of these challenges."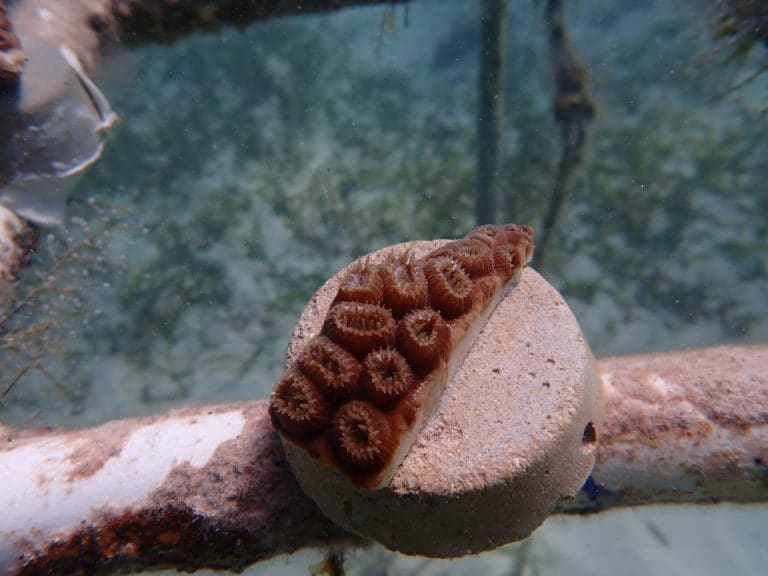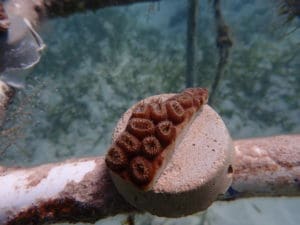 During the tour, eight participants were able to see stingrays, sea cucumbers, red pin cushion sea stars, schools of jacks, and various species of reef fish and coral.
The St. Croix East End Marine Park demonstration coral nursery was installed in March 2019. It was made possible through partnerships between the Department of Planning and Natural Resources Division of Coastal Zone Management and The Nature Conservancy, both supported by National Oceanic and Atmosphere Administration's Coral Reef Conservation Program.
Once participants arrive at Cramer's Park, they are given a quick set of rules so that everyone remains safe. Those who come are welcome to bring their own snorkel gear and can also request prior to the event. Organizers request that participants be 14 years of age or older and strong swimmers. Although being a strong swimmer is required, floatation devices are provided along with a swim vest. Getting to the nursery requires a relatively short swim (0.15 mi) through open water conditions.
"The demonstration coral nursery site showcases, on a small scale, reef restoration efforts taking place in the Virgin Islands," Troutman said. "The coral nursery is on a small patch reef, known as Sweeper's Knoll, which rises from the seagrass meadows near Cramer's Park. The nursery site is comprised of small structures that have been stocked with fragments of a variety of coral species. As coral fragments outgrow the table they are transplanted onto the adjacent reef".
The fragments are obtained by partners such as The Nature Conservancy and originate as fragments of opportunity like loose corals that have broken off due to storm events, groundings, etc. The fragments may go directly onto the reef, onto a nursery structure, or be transferred to a land-based facility such as The Nature Conservancy's Coral Innovation Hub in Estate Little Princess on St. Croix. All work is conducted under the necessary scientific permits.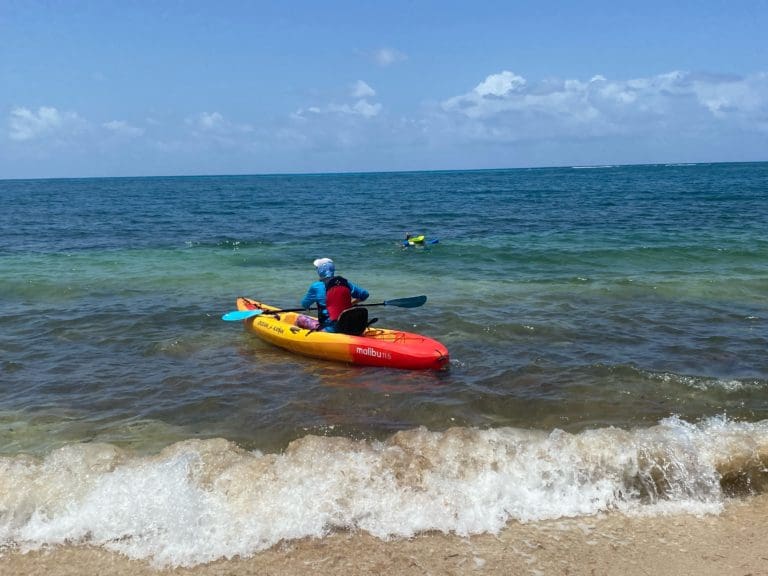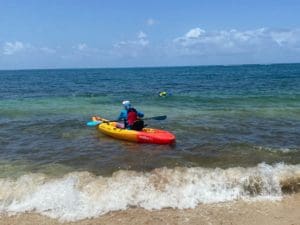 The next anticipated nursery tour will take place in November. Competent swimmers wishing to visit the site on their own can also stop by the Park's office for instructions. Another upcoming educational event is their "Seagrass Patrol," where participants can learn about living organisms in seagrass. At the last patrol, they were able to catch a baby tarpon, bucktooth parrotfish, silver jennies, mole crabs, smooth trunkfish and more. There was even a lemon shark sighting. You can also participate in their "Turtle Patrol," where they are looking for volunteers to help monitor the following areas: Southgate/Chenay Bay, Robin Bay, Rod Bay, Smuggler's Cove, Cramer's Par, and Brown Bay.
For more information regarding the coral nursery tour, volunteering or other Marine Park educational events please contact Kelcie Troutman at the St. Croix East End Marine Park Environmental at Kelcie.troutman@dpnr.vi.gov or (340) 718-3367. You can also keep up to date with other upcoming events by following their Facebook Page.