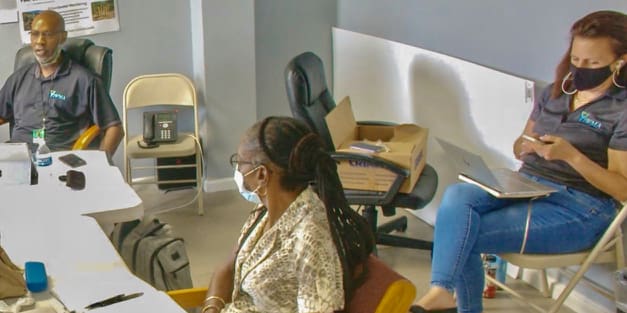 Meeting Tuesday, the Waste Management Authority board discussed old problems (its unpaid bill to the Water and Power Authority and the bills it has not paid to vendors) and a new problem (should it mandate that employees of Waste Management be vaccinated?).
Executive Director Roger E. Merritt Jr. told the board that Waste Management had quit paying its water and power bill in 2019 and owed WAPA $4.1 million. He said its monthly bill was around $225,000. The good news is that, according to Merritt, Government House is going to channel $5 million to Waste Management within a couple of months to pay off its bill.
Keith Richards, chairman of the board, said, "We have to start doing this right, budget in the costs of utilities, or it just starts all over again."
Supplemental funds are also what has helped Waste Management to get up to date on paying most of its vendors. Merritt said Waste Management has paid $35 million to vendors in the last year. He said turnaround payment, the time between when a bill is received and when it is paid, is between 90 and 180 days, although in some cases it did run longer.
Last October, the Legislature passed a bill, signed soon after by Gov. Albert Bryan Jr., appropriating $15 million to Waste Management to pay its outstanding vendor debts. Trash haulers and other providers had been complaining for years about non-payment and were threatening to discontinue services.
Merritt told the board that in his presentation to the Senate during budget hearings he outlined all the services the authority provided to government agencies and residents and their cost.
"The Legislature saw how much it cost to provide services," he said. "There is a lot we do."
He added that the presentation gave the senators a better understanding of Waste Management's need for money.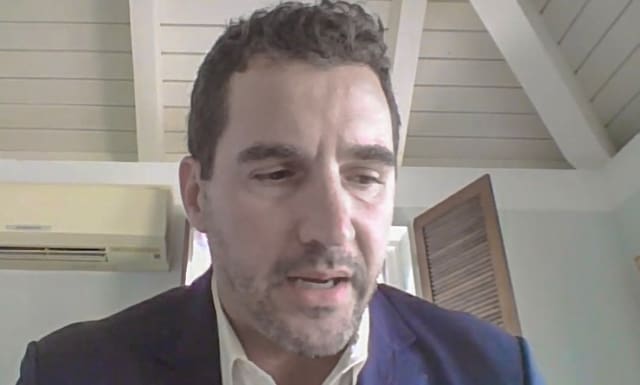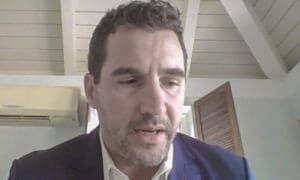 The question about whether mandating employees get vaccinated against COVID-19 was legally possible was thrown to Trey Goldsmith, the authority's general counsel.
The V.I. government had been in Superior Court earlier in the week asking the judge to dismiss an effort to block a COVID-19 vaccine mandate for employees of the territory's hospitals.
Goldsmith said the legal situation was constantly changing. He said the Food and Drug Administration issuing a full approval of the Pfizer-BioNTech coronavirus vaccine Monday changed the situation.
According to a Washington Post article, the FDA's approval underscores the vaccine's safety and effectiveness. "A growing number of companies were moving to impose vaccine requirements as the Food and Drug Administration issued full approval of the Pfizer-BioNTech coronavirus vaccine, eliminating one of the central remaining arguments used by the vaccine-hesitant," the article said.
People can challenge anything, Goldsmith said, but a mandate that included mandatory leave instead of job termination would probably hold up.