Fresh off of participating in virtual convocation Thursday, University of the Virgin Islands President Dr. David Hall was looking forward to Friday's "State of the University Address," where he said the focus would be on the possibilities the upcoming school year would bring instead of talking more about how the university is in the "middle of a challenge."
In the past week, protests on St. Thomas and St. Croix have put the spotlight on UVI's COVID-19 vaccine mandate for students and staff, with concerns that the university would be "losing" a large percentage of both if the mandate wasn't reversed. An optimistic Hall said Thursday, however, that the numbers are fluid at this point as registrations continue, but students who opt not to take the shot still have virtual or hybrid classes to choose from and will receive the same level of support from faculty and administration as those in-person.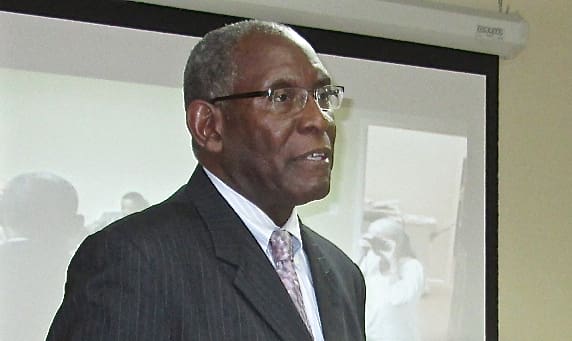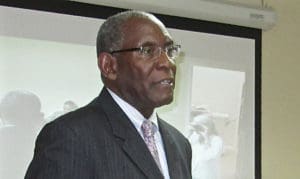 "We will not know for the rest of this week how many students are choosing what form," he said in an interview with the Source. "The percentage of students participating in-person is going to be lower, of course, but we expected that because the student population is somewhat resistant to being vaccinated. There is still time though, and we continue to encourage students to do so, but if they choose not to be in-person, they are still our students and we want to support them as much as we support the students who do comply."
As of Thursday morning, 178 students on St. Croix were in compliance with the mandate, including 41 who are soon expected to receive their second dose of the vaccine. On St. Thomas, the numbers are higher with 240 students in compliance, with about three still in need of the second dose. Data provided by UVI's communications team also show that of 29 student exemption requests received on St. Croix, 18 provided supporting documentation that is pending approval, while 20 out of the 38 students seeking exemptions on St. Thomas were approved, with 18 more not approved or in need of more information. 
Meanwhile, 76 percent of all full-time employees are vaccinated, which Hall said Thursday is a "very encouraging sign."
"I'm even more confident after hearing stories from supervisors about how they are encouraging their staff," he said. Employees have been given a two-week extension on receiving at least the first dose of the vaccine, and Hall added that by the end of next week, the University will also have a better sense of where any critical vacancies might be that need to be filled right away.
"We've started doing that on a temporary basis already," Hall said. "There is a grace period, and we don't want to replace people on a permanent basis when they are moving toward compliance." Among employees, 36 exemption requests were received, and seven have so far been approved.
A clearer picture of what the internal community will look like will emerge next week but in the meantime, Hall said he is looking forward with anticipation to Friday and giving his "State of the University Address," the official kick-off to the academic year, which starts with classes on Monday.
"We expect to have a good turnout, and there are definitely a lot of positive and exciting things to announce," he said.