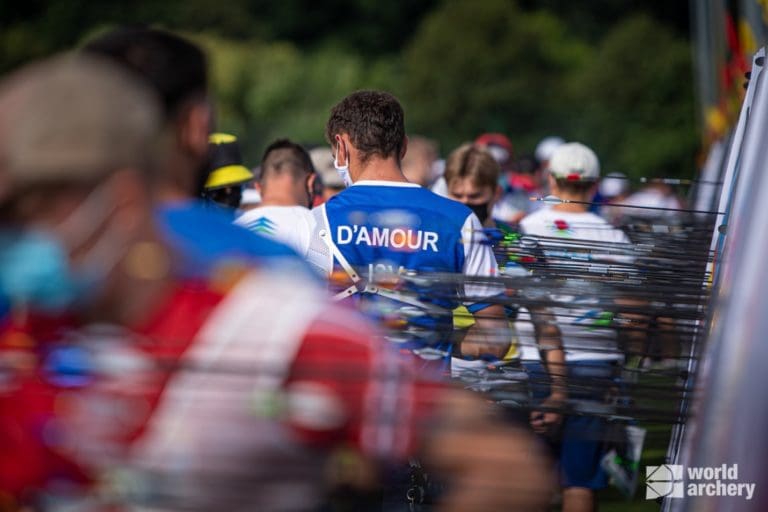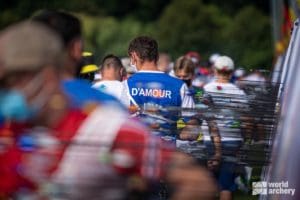 After a great experience representing the Virgin Islands at the Olympics and with less than week to recover from the excitement of the Olympics and jet-lag, Nicholas D'Amour was off to Wroclaw, Poland, for the Youth World Championships.  The Europeans and Asians brought their A game. The level of shooting was at the same level or higher than at any senior level tournament.  In the compound division, three world records were set.
The city of Wroclaw hosted more than 500 archers from around the world.  The junior male category started with 95 of the best young archers in the world.  There were eight Olympians, including Nicholas, competing in Wroclaw.
Nicholas finished 12th in the ranking round.  From there, averaging nearly 29 points per end, he took on and beat Mihajlo Stefanovic of Serbia (6-2), Carlo Vaca of Mexico (6-0) and Tiago Matos of Portugal, the number five seed (6-4).
In the quarter-finals, D'Amour faced Jonathan Vetter of Germany.  Both archers put down scores of 28, 29 and 30 each end.  D'Amour was behind 5-1 and battled back to tie it up 5-5.  In a one arrow shoot-off to determine the winner, both archers shot a 9, but Vetter's arrow was less than a centimeter closer to the center.  With that close match against a higher seed, scoring 143 points in his match, D'Amour finished 5th in the Youth World Championships for 2021.  He had the best finish from the Americas, beating the best from Canada, the USA, Colombia and Mexico.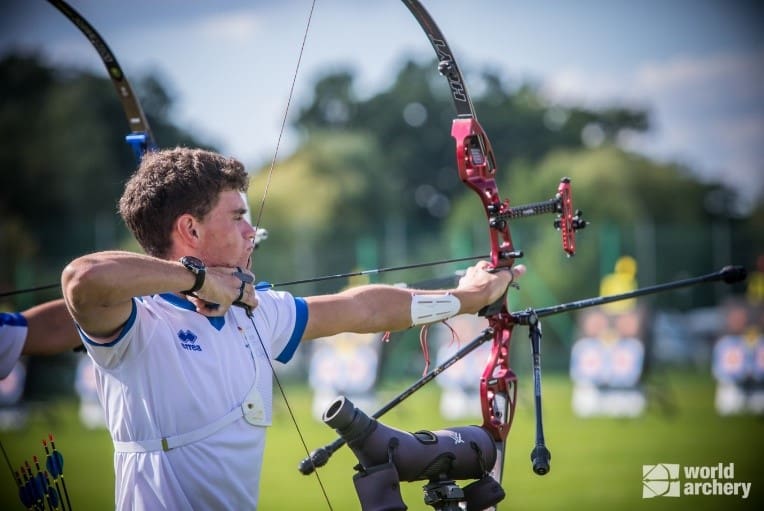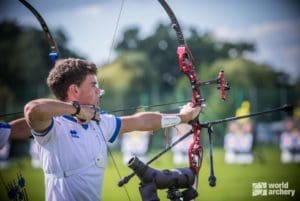 Vetter advanced to the semi-finals losing 6-0 to Satnislav Chereiskin of Russia.  The gold and bronze metal matches will be decided Sunday.  The gold medal match will be between Satnislav Chereiskin of Russia and Tetsuya Aoshima of Japan.  The bronze medal match will be between Jonathan Vetter of Germany and Bulanto Osorov of Russia.
As for D'Amour, he will be heading to the World Championships and the finals of the World Cup in Yankton, S.D., from Sept. 16 -27.  In the Senior Division, he is presently ranked 5th in the World and 2nd in the World Cup finals.  The World Cup finals will be contested with the eight highest ranking and best archers in the world this year, including Mete Gazos of Turkey, the Toyko 2020 gold medalist and Mauro Nespoli of Italy the silver medalist.  D'Amour will be with rarified company competing in the World Cup finals.
After the World Championships and World Cup Finals, he will be competing in the South American Youth Championship in Guayaquil, Ecuador, (Oct. 4-9) and the Pan American Junior Games in Cali, Colombia, (Nov. 25-29).