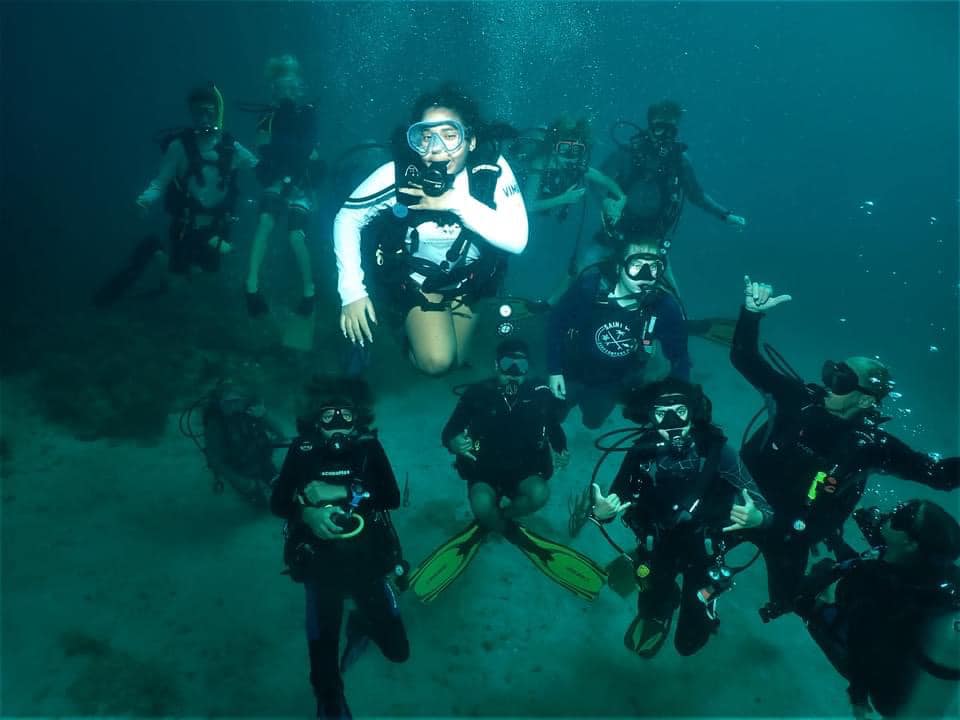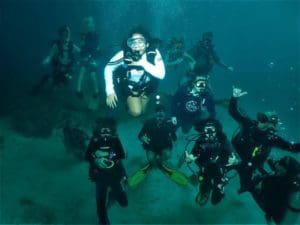 COVID-19 did not stop the University of the Virgin Islands from completing its Youth Ocean Explorers Program that offers students in the territory a hands-on marine science learning experience during the summer.
The Youth Ocean Explorers program just concluded its month-long program in July. It allowed 12 middle- to high school-aged students the chance to study coastal, marine and environmental science, natural resource management, and environmental conservation. This year the program offered a hybrid model of learning on both St. Thomas and St. Croix where students were able to engage with each other and their instructors daily via Zoom and in-person classes.
"Students really got to do a lot of cool stuff. Even though we had much less time with them than we normally do in a normal year," said Howard Forbes, the Marine Advisory Service coordinator overseeing the program. He was awarded the National Summer Learning Association's Innovation Fellowship for Leaders of Color in May and was able to use the award's funding to support the Youth Ocean Explorers summer program at the University of the Virgin Islands.
"My NSLA coach Broderick Clarke came down in June, and he did some youth development training with our staff, so that was really helpful," said Forbes. During the program, students learned about many walks of marine life, scuba-dived, maintained marine life, and even participated in a beach cleanup. They even learned through 3D model kits and virtual reality programs, which Forbes said allowed students a chance at "learning more about habitats and environments without having to actually go there."
"On Mondays and Wednesdays, they would have an hour-long Zoom session where they would talk about different topics, and on Tuesdays and Thursdays, they would go to Brewers [Bay] and look for and identify the types of marine life. On Friday they would have a one-hour Zoom session for professional development with a guest speaker," Forbes said.
Guest speakers gave students the opportunity to connect with science and technology professionals who identify as underrepresented minorities from various organizations.
"I think that was an important thing to show these students. Disregard the notion of what a scientist looks like, said Forbes."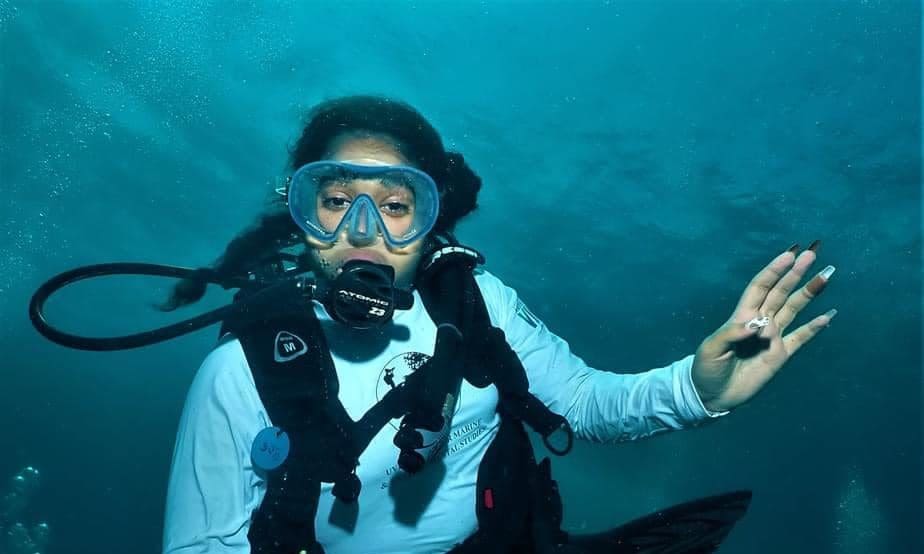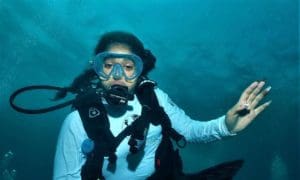 The students on St. Croix also received instruction and had the chance to do activities such as visiting "Buck Island and help with the National Park Service with their sea turtle monitoring. And they got to visit the Nature Conservancy Coral Lab in Princess and actually got to help out."
Students had a ball of fun learning over the course of the program. Some are repeat students who came back to quench their thirst for knowledge.
Kadejsha Tongue is a homeschooled student who has attended the program before. This year she served as a mentor and said, "The Youth Ocean Explorers is an amazing program that brought out the passion I already had for the ocean. It certainly is affecting my career choice as I graduate high school soon. The program is definitely my favorite part of my summers."
Portia Miles attends Antilles School and said, "The Youth Ocean Explorers has taught me so much and provided me with many valuable opportunities. It prepped me for my high school marine biology class and enabled me to earn my Advanced Open Water dive certification. Thanks to the mentors, coordinators and guest speakers, I have gained skill sets and networking with researchers that I can continue to utilize and build on throughout my life."
Even parents and staff greatly enjoyed their time.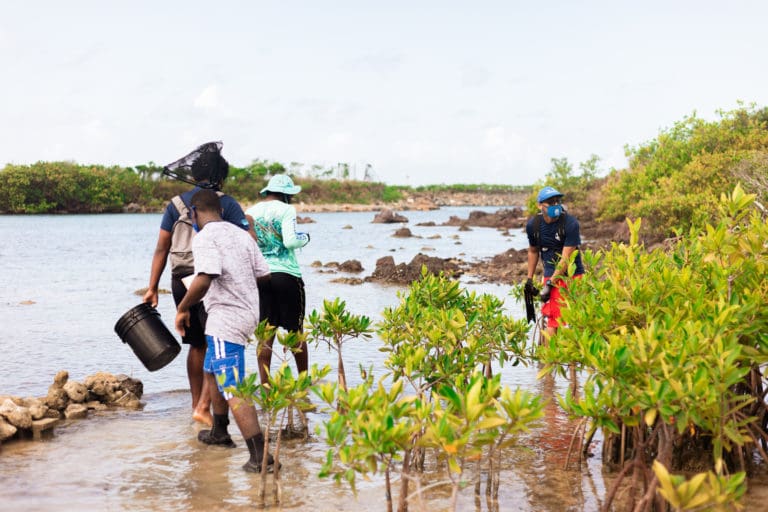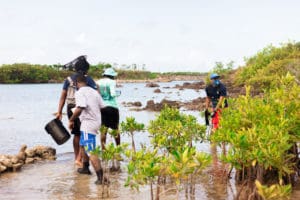 "As parents, it is gratifying to watch our child be able to expand her horizons, increase her awareness and learn skills in STEAM (science, technology, engineering, the arts and mathematics) that she is able to apply to real-world situations and career paths. This camp creates a safe, structured environment for our daughter to learn and grow as a young scientist," said Miles's parents Erik and Tara Miles.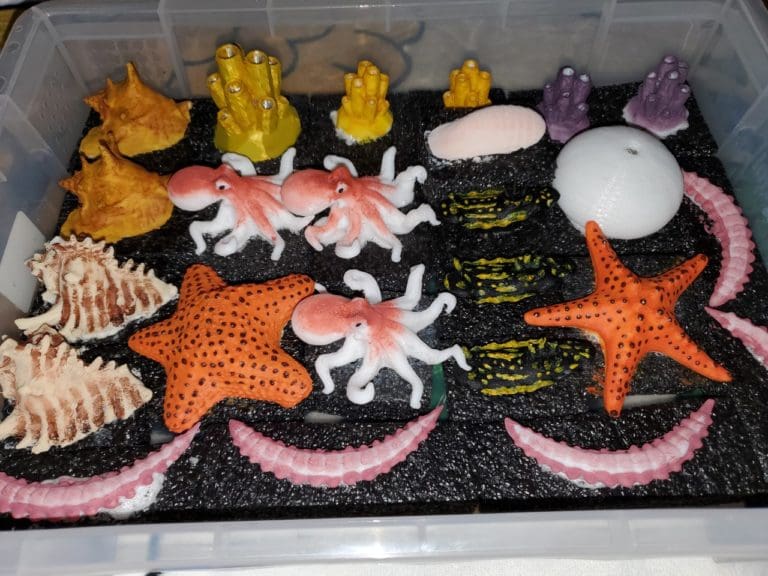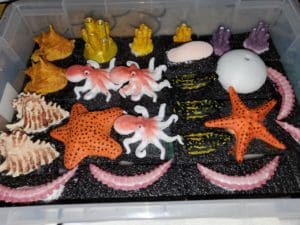 Jarvon Stout said that "I am always excited to assist and coordinate the Youth Ocean Explorers Summer Program as it is one of our flagship programs that helps to highlight career pathways within the marine sciences for young Virgin Islanders." He is the Community Engagement Specialist for the Virgin Islands Established Program to Stimulate Competitive Research and helps to direct the Youth Ocean Explorers program alongside Forbes.
Though the program was met with much positive feedback from everyone involved, Forbes said COVID-19 did change the way the program normally operates, and he hopes that there can be more physical interaction for future operations.
"Virtual instruction is no substitute for in-person [instruction]. And I know we want to keep everybody safe, but the only way that the students are really going to connect with the lesson and the activities is if they're able to create a long-lasting memory about that activity that we did … Much more so than reading about it."
Forbes said that though there were not as many hours spent in the classroom this year, students did not protest receiving additional work to take home. They were given jump drives with additional assignments and students completed them all.
"Even though it was a lot of stuff, students were completing them. They were excited, inquisitive, [and] they had the thirst for knowledge," he said.
The Youth Ocean Explorers program even anticipated having a Family Fun Day on Sunday to celebrate a successful program where students and their families from both St. Thomas and St. Croix would have been able to engage in a fun but educating way at the Coral World Ocean Park. However, due to the spread of the COVID-19 Delta variant, the program directors found it in the best interest to cancel the event.
The Youth Ocean Explorers program was conducted by Howard Forbes Jr. and Jarvon Stoutt on St. Thomas. On St. Croix, UVI partnered with the St. Croix East End Marine Park and the National Park Service to conduct the program. Zola Roper, an intern from the Marine Advisory Service on St. Thomas, also assisted with program operations on St. Croix.
Forbes would like to thank the National Summer Learning Association and the Pryor Family Foundation for the support they have provided to the program this year.
Registration for the 2022 summer program opens on Jan. 1, 2022. For more information about Youth Ocean Explorers, click here.
Additional feedback from students and parents:
"The field days are amazing! I also really enjoy the Zoom calls, especially when hearing from the different guest speakers because the work that they do is so inspiring." – Israel Popo, student at Pearl B. Larson Elementary School.
"Overall, it's been a good experience being a mentor. I've had the opportunity to not only guide the younger participants, but I've also been able to learn more about areas in marine biology which is the area that I'm currently studying at the University of the Virgin Islands-Albert Sheen campus." – Sati Bethelmy, student at UVI.
"It has been my sincere pleasure to support UVI's Youth Ocean Explorers program. We must continue to do all that we can to teach our young people how to be better stewards of our natural resources and to introduce them to the many possibilities for careers in and on the water. I would love to see every student have an opportunity to participate in a program such as this one. I thank the university, the Program Director Howard Forbes Jr., the Program Coordinator Jarvon Stout, the participants and everyone else that contributed to the success of this year's program. It was a true honor for my staff and I to take part in the cleanup effort and other activities." – Sen. Samuel Carrion.
"One advantage of the virtual sessions was that it allowed the parents to listen to the guest speakers — all young, talented and successful scientists from the Virgin Islands. I was extremely proud and impressed with the high caliber of the presenters, and thankful that they were willing to serve as role models for our kids." – LeRoy Trotman, father of Stanley Trotman.