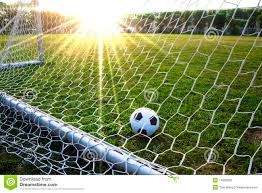 The U.S. Virgin Islands Soccer Association (USVISA) Lady Dashing Eagles returned home with the third place trophy from Turks and Caicos Islands Women's Football Festival. The friendly Tier-1 FIFA International Soccer Festival's other participants were Turks and Caicos Islands, Cayman Islands and Bahamas Senior women's national soccer teams. The festival took place from July 29 through Aug. 2, at the TCIFA National Academy in Providenciales.
The Ladies from the U.S.V.I. made the most of the event kickoff with a 2-1 win over Turks and Caicos Islands. Irener Moline of Turks and Caicos Islands got the ball to the back of the net early, scoring before the 5-minute mark. The Lady Eagles came back strong just before the end of the first half with goals from Zola Kaza No. 9 in the 35th minute. Lynnet Alamo No. 14, secured the win, with goal number 2 in the 44th minute. Cayman Islands were victorious 4-0 over The Bahamas on opening day.
The first of August, day two of the action, was not a great outing for USVI, Cayman Island won 5-nil. After a two-day rest break, the teams had playoffs on Aug. 2. Cayman Islands maintained a clean sheet on the way to securing the first-place trophy and medals by beating The Bahamas 4-0, who finished in second place. Female development was a major objective of this festival — on several levels. The international officiating team for all matches was comprised of all Caribbean ladies, appointed by FIFA.
The USVISA Technical Department player development is ongoing. A younger group of Lady Dashing Eagles are preparing to compete in just a few weeks. CONCACAF has announced that Curacao will host the qualifiers for the 2022 CONCACAF Women's Under-20 Championship. The competition will take place Sept. 13-17. USVI is in Group A with Bermuda, St. Vincent and the Grenadines, and Dominica.
USVI Soccer Association – TCIFA Women's Festival Team: 
Goalkeeper: Reanna Stiehier
Defenders: Monique Arthurton, Jayda Browne, Kendra Calpano-Butler, Chasity Forbes, Shana Sargeant, Madison Roy
Midfielders: Anjahlique Bowry, Aspen Howell Jones, Sierra Rivera, K'yara Simon, Ella Popple, Lynnet Alamo, Zola Kaza, Isabeli Garcia
Forwards: Solvana Calpano-Butler, Soemili Perez, Auset Gibbs, Maia Tolud
The Staff
Head of Delegation: Vin Blaine
Head Coach: Jorge Zavala
Assistant Coach: Izler Browne
Team Manager: Joseph Limeburner
Equipment Manager: Zoraida Martin
Performance Coach: Harry Nelson
Goalkeeper Coach: Sergio Rapuano
For more information on USVI Soccer Association programs, contact the USVI Soccer Association office at 719-9707 or email usvisoccer@gmail.com. Follow USVISA on Facebook at USVI Soccer Association