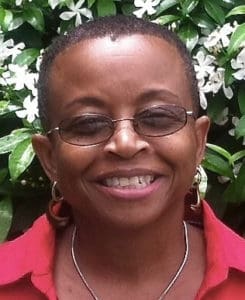 A dialogue on climate change and health will be presented at 10 a.m. (AST), Wednesday, Aug. 25, on Zoom.
"Climate change affects the fundamental bases of good human health, which are clean air, safe drinking water, food security and secure shelter (Word Health Organization, 2010). Climate change is known to impact health through three climatic dimensions: extreme heat, natural disasters and infections and diseases.
Increasing atmospheric temperature has often been associated with increased numbers of cardiovascular and respiratory diseases, particularly among elderly persons." (Clarke et al 2013, p.13) Additionally, climate change is a driver of disaster risk, which increases the vulnerability of marginalized persons and at-risk groups due to existing social and economic inequalities and disparities.
Objectives: This dialogue is intended to:
Present a broad overview of the effects of climate change on human health.
Explore the intersections of the climate-health dynamic with economic and social systems.
Share information and experiences on the expression of the climate-health dynamic in the Caribbean.
Moderator: LaVerne Ragster, Ph.D.
Professor of Biology (retired) and President Emerita, University of the Virgin Islands
Speaker: Pablo Mendez Lazaro, Ph.D.
Associate professor, Department of Environmental Health of the University of Puerto Rico Graduate School of Public Health; a member of the Puerto Rico Climate Change Council
Register to participate in the dialogue:
https://us02web.zoom.us/meeting/register/tZUode6pqj8qHNTZcKTDs0XWcui4fbm6IDvV
For additional information. contact Lloyd Gardner at president@fdpi.org