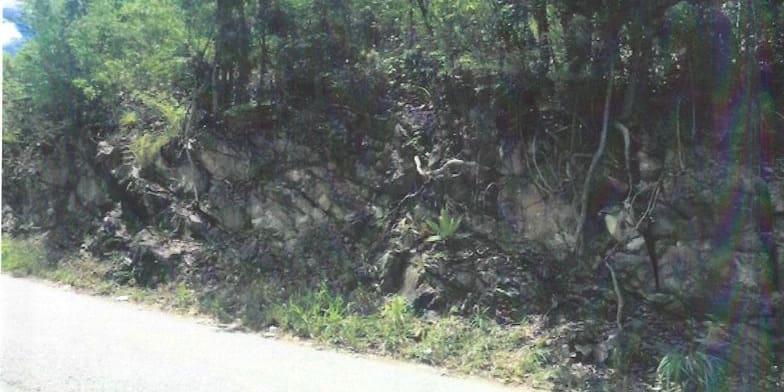 Residents Jennifer Blake and Jason Callwood requested zoning changes for their property in Estate Enighed from residential low density to a business-secondary neighborhood, in order to allow the property to be developed for commercial purposes.
The request was presented Thursday during a virtual public hearing held by the Department of Planning and Natural Resources.
Blake and Callwood's authorized agent, Brian Turnbull, said the 1.12-acre property is undeveloped and vacant, with only the natural vegetation on the land. According to the proposal, Blake and Callwood want the opportunity to develop commercial and retail services on St. John to cater to the needs of locals.
"It will primarily be for small business uses and activities," Turnbull said. "If we had to use, as an example, what types of businesses, it would be a small version of, let's say, the Barbel Plaza on St. Thomas, any of the Wheatley Shopping Centers, 1 and 2 on St. Thomas. But in this case, it would be a sort of a mixed use. A small amount of retail businesses, and we really envision personal healthcare services or facilities."
In a March letter from Turnbull to DPNR Commissioner Jean-Pierre L. Oriol, Blake and Callwood requested Parcel No. 22-H-1 Estate Enighed, No. 1 Cruz Bay Quarter, St. John, be rezoned from a R-2 (Residential-Low Density-One and Two Family) to a B-2 (Business-Secondary/Neighborhood).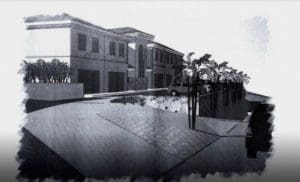 According to the letter, Blake and Callwood own 3.12 acres of land but are requesting the zoning change for only 1.12 acres, "the portion along Centerline Road." The remaining two acres of R-2 zone land are intended to remain as is.
"This property has never been used for any purposes," said Turnbull. "Mr. Callwood and his mom share ownership of this property, and Ms. Blake has five sons, and together all of them would like this opportunity to advance themselves and utilize some of the property handed down to them to enjoy some of the benefits of development for local St. Johnians. The facility as proposed will be a self-contained facility."
The owners anticipate the property will be developed into a two-story building equipped with an on-site, environmentally friendly sewage waste disposal system, on-site cisterns, backup generators, a loading dock, and a 20-space parking lot. The building will be split in the middle with access stairs to the second floor and spaces approximately 20 by 40 feet. The building will be a total of 10,000 square feet, 5,000 on each floor.
Turnbull estimated the first phase of excavating and construction would take 24 to 30 months, a potential rest period, and nine months to a year to complete the second phase of building out the property.
"There will be a tremendous amount of excavation, meaning, if the property is currently six to seven feet about the street level, we will be bringing that entire site down to the street level … similar to what's going on two or three lots away in that other development," said Turnbull.
The property is not level with Centerline Road and is currently above ground level.
"There are no kind of cultural resources on any part of the property and the property is not located on any national or local registry for historic places," Turnbull said. "Nor have we ever been told or informed by anyone that any endangered species of any kind [inhabit] this property … This property is a hillside property."
The owners are anticipating that locally needed businesses such as barbershops, beauty shops, specialty medical offices, and dry cleaners will be able to utilize the space.
To have a bit more flexibility, Turnbull said that "Doctors or a little doctors' park for the convenience for family members of St. Johnians to kind of slip in or slip out or even doctors that they see on St. Thomas to be able to rent a space on St. John and have the occasional visitation by their St. Johnian patients," can add to the use of the property.
"We know that downtown Cruz Bay is pretty congested," said Turnbull. "The surrounding neighborhood at this time is not fully developed."
The Thursday hearing is the first part of the process for rezoning. DPNR has 30 days to approve, deny or request modification of the applicants. If approved, it will be sent to the Legislature where it will be the subject of a hearing by Committee of the Whole before it is given a final vote.
Community members did not pose any questions during the hearing. Public comments will be accepted by DPNR CCZP until Aug. 15 and can be sent by email to Lei LaPlace at leia.laplace@dpnr.vi.gov.