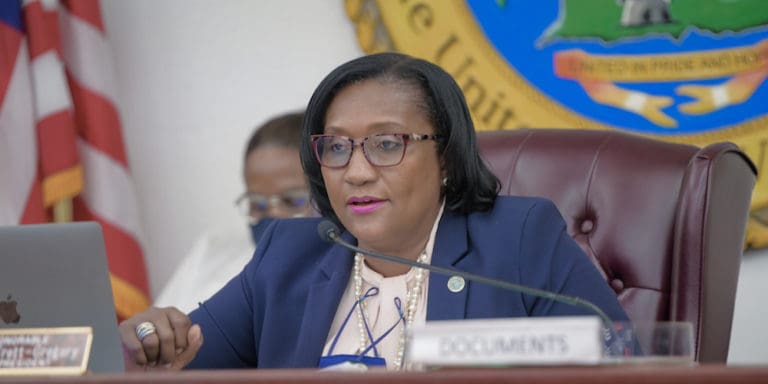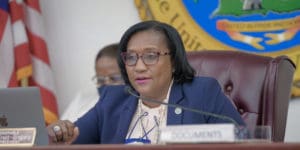 Senators offered condolences Tuesday to colleague Sen. Milton Potter for the recent loss of Potter's brother Vivian Edwardson Potter to COVID-19 and urged Virgin Islanders to get vaccinated. On Wednesday, the territory recorded its 40th confirmed fatality – a 77-year-old St. Croix man – from the contagious illness as the recent surge of cases continued.
"Today is a somber day today for us in the Legislature because Senator Milton Potter, he lost his brother Vivian Edwardson Potter, better known as Ed," said Sen. Donna Frett-Gregory. She said COVID-19 was the cause.
"We are experiencing a surge in positive coronavirus cases, and I wish to take this opportunity to remind each and every one of us in our community of the critical importance of doing our part to stop the spread of this treacherous virus," Frett-Gregory said.
"I pretty much have three or four family members affected by COVID, and one who is particularly dear to me, my uncle who is my mentor," Sen. Franklin Johnson said.
Sen. Steven D. Payne shared his personal experience with getting the illness after being against getting vaccinated.
"Before March 8, 2021, I was a strong advocate against being vaccinated," Payne said. He said he figured he was very healthy, ate well and exercised and would be able to fend off the virus.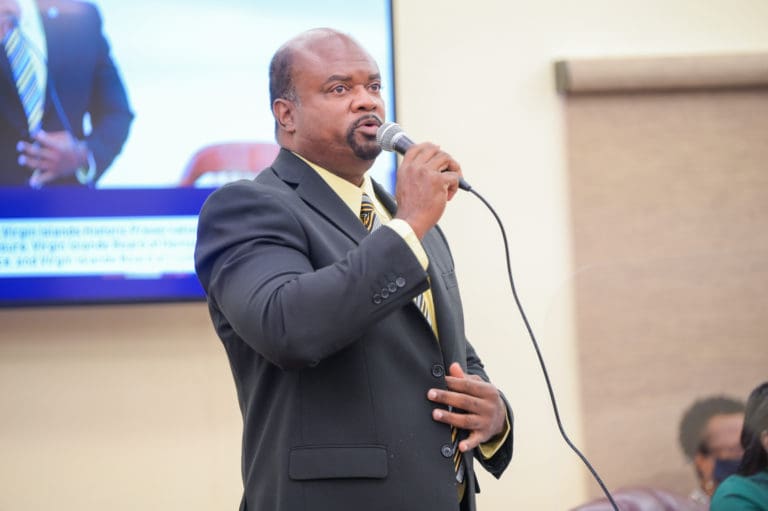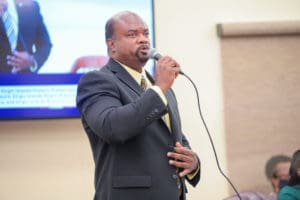 "I don't have the strength I had before March 8. I don't have the endurance anymore. … I almost died because of COVID. I used to snorkel all the time; three times a week. I can't snorkel anymore," Payne said, adding that his joints haven't been the same since either. He said he will be going back to the doctor soon to see how much permanent damage has been done to his lungs.
"I know it is a matter of choice. But I am asking everyone who can hear me today, please, please, please, see your healthcare provider and decide which vaccine is right for you. It might save your life. I don't want you all to experience what I experienced. Take it from a hard head and get yourself vaccinated," Payne said.
The V.I. Department of Health reports that all 40 local COVID-19 fatalities were of unvaccinated individuals, some prior to the availability of the vaccine. There have been zero V.I. fatalities and zero V.I. hospitalizations from the effects of the vaccine.