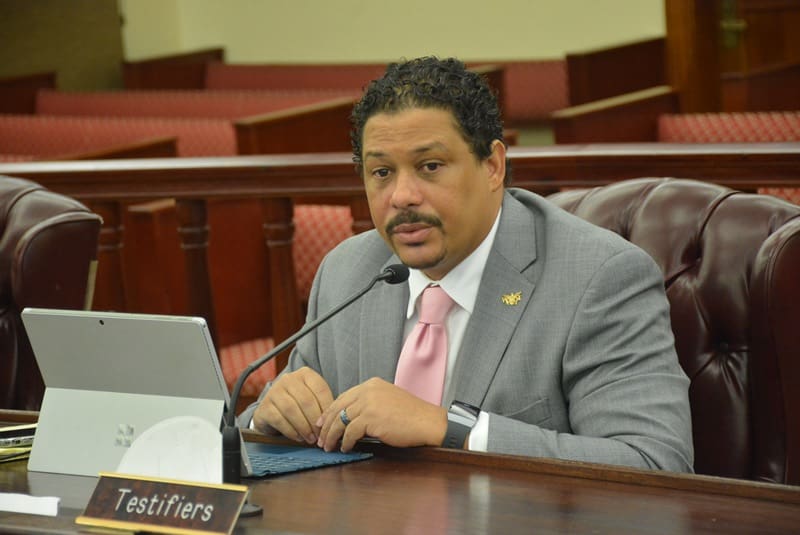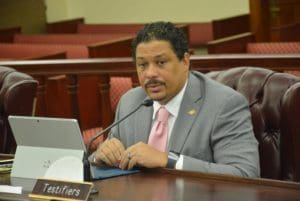 Commissioner Jean-Pierre L. Oriol of the Department of Planning and Natural Resources (DPNR) reminds the building community that it is imperative to obtain the appropriate permits prior to the start of any construction activity. Among other responsibilities, securing building permits allows DPNR to enforce proper safety standards during the construction process.
According to the Virgin Islands Code, "Permits are required for any owner or owner(s) authorized agent who intends to construct, enlarge, alter, move, demolish or change the occupancy of a building or structure, or to erect, install, enlarge, alter, repair, remove, convert or replace any electrical, gas, mechanical or plumbing system, the installation of which is regulated by this code, or cause any such work to be performed, shall first make application to the building official and obtain the required permit."
"Besides being the law, acquiring building permits is the most significant step in any kind of construction project. It ensures that clients protect the outcome and the 'high' investment value of the building project. It confirms that the construction building codes are being followed and met during construction and that the project will be developed in the right manner, adhering to safety rules," said Commissioner Oriol.
"At the end of the day, the building designs and permits are 'legal' permission to go ahead with the construction.  This go-ahead is given by DPNR after the construction or permit plans, which includes drawings and specifications, are approved. A final approval (certificate of use/occupancy) from DPNR signifies that the structure is safe to occupy," said Amanda Jackson-Acosta, director of Building Permits.
"All in all, the building permit is significantly important as it lays out the critical rules and regulations that must be followed by everyone involved in the construction or renovation process," said Jackson-Acosta.
The Process of Obtaining a Permit and Occupancy is:
Contact your local building department to find out if your project needs a permit.
Submit required applications and support documents along with construction drawing (blueprint) to the Division of Building Permits.  As a reminder, construction drawings must be forwarded and sealed/signed by a licensed USVI designer (draftsman, architect or engineer)
After approval by DPNR, applicant will be issued a permit (plaque) once all fees are paid.
Applicant must display permit plaque on site
Once construction starts, the permittee must schedule inspections for all phases of construction. DPNR will verify that work is in accordance with V.I. Code. All inspections must be requested and passed until permittee is granted a final certificate of occupancy of completion of construction.
All authorized development must have stamped drawings from DPNR and must display a department-issued permit placard on the site or structure where development is being undertaken.  (Failure to obtain the necessary approvals will result in violations being issued to both the owner and the contractor undertaking unauthorized work.
For more information or questions about the permitting process, visit the department's website at https://dpnr.vi.gov/building-permits/permit-applications/ or contact the Division of Building Permits at 773-1082 on St. Croix or 774-3320 on St. Thomas.