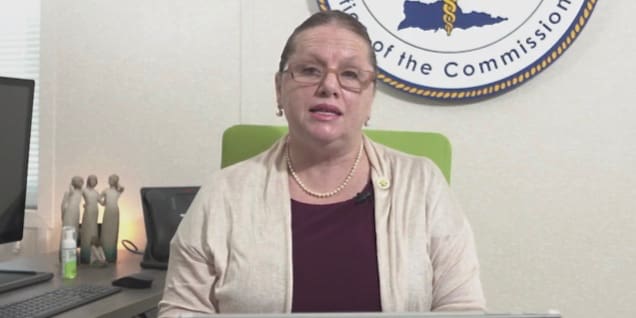 Virgin Islanders who are vaccinated against COVID-19 can now apply for a digital vaccine record, Health Commissioner Justa Encarnacion announced Tuesday.
The record, which can be carried as a wallet-sized photo or downloaded to the Apple Wallet or Google Wallet apps on smartphones, "will make it easy for individuals to securely share their vaccination status, while maintaining their privacy, with a growing network of local organizations as we look to safely reopen businesses and events," Encarnacion said.
The record will be accepted for upload to the USVI's travel portal in the coming days, once contractual matters are worked out, Encarnacion said. Currently, all travelers to the territory must upload a report of a negative COVID-19 test, taken within five days of arrival, or a positive antibody test, which is good for four months.
The digital vaccine record, essentially a scannable matrix barcode, commonly called a QR code, follows cyber-security best practices to ensure all information is secure, said Encarnacion, who spoke Tuesday at the weekly Government House news conference. It also is available to those who have received only their first dose, as the digital key will be automatically updated upon the second dose, she said.
Participants simply verify their identity and vaccine history at the Department of Health's COVID-19 website to start the process and join the network, and should receive their digital record in three to five business days, Encarnacion said. Residents can call 340-712-6299 or 340-776-1519 if they need help with the process.
The digital vaccine record comes as the USVI slowly resumes events that last year were canceled due to COVID-19. For example, the abbreviated St. John Festival on July 3 and 4 featured a food fair and concert that were open to vaccinated individuals only.
The USVI is contending with a rise in COVID-19 cases, with a positivity rate of 2.97 percent as of Tuesday, up from 1.8 percent last week, and two more deaths from the virus this week, bringing the total number of fatalities to 32, Encarnacion said. There currently are 74 active cases in the territory, she said.
"We have seen the virus mutate, and it's very worrisome," Encarnacion said. The Alpha variant, first detected in the United Kingdom, has been confirmed in the territory, and it is "only a matter of time" before the Delta variant arrives, V.I. health officials have said. First found in India in December 2020, it is now in 54 countries, including the United States.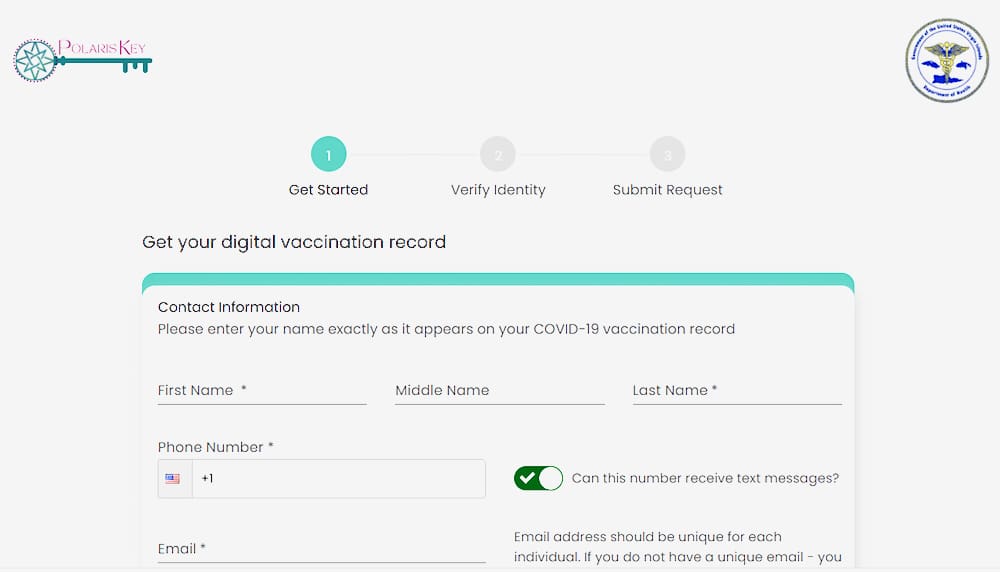 Both the Delta and Alpha strains have been listed as "variants of concern" by the Centers for Disease Control and Prevention because they are more transmissible than the original virus and could lead to more sickness that quickly overwhelms hospitals and health care workers.
Currently, 46.6 percent of the eligible USVI population is fully vaccinated, and 56.3 percent have received at least their first doses, Encarnacion said – still a far cry from the goal of at least 70 percent and "community immunity," where enough people are vaccinated that the virus dies out.
Vaccines are free and available to those age 12 and older at weekly pop-up testing sites, as well as local doctor offices. For a list of sites, or to pre-register, visit the DOH site online or call 340-712-6299 on St. Croix and 340-776-1519 on St. Thomas and St. John.
In the meantime, Encarnacion urged everyone to continue to wear their masks, social distance and practice good hand hygiene in a bid to thwart COVID-19's spread.
"You may feel as though you are comfortable with your family or your friends, but not everyone has received the vaccination," she said.