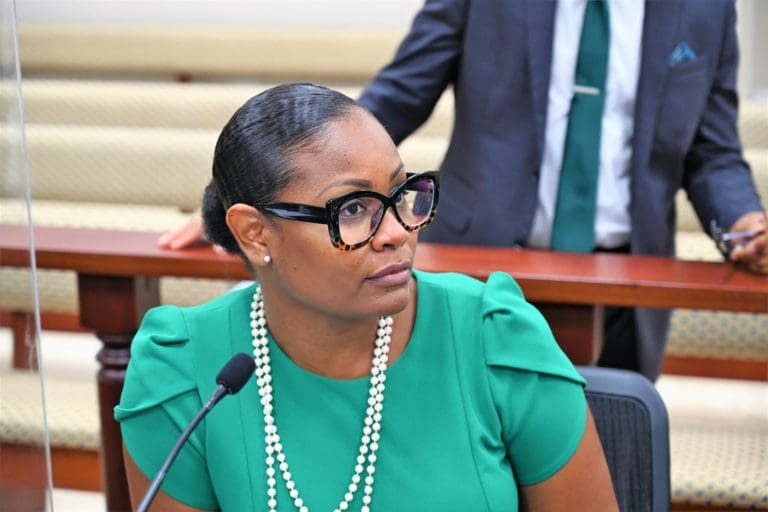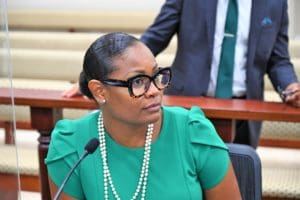 Gov. Juan F. Luis Hospital officials shared a plan with the Finance Committee during Wednesday's budget hearing that would ultimately secure more revenue by reducing patient waiting times for emergency department visits.
The hospital's Chief Operations Officer Hazel Philbert said the national wait time average is 30 minutes from when an individual arrives until contact is made, and 99 minutes from first contact to being admitted to the hospital. Respectively, the St. Croix hospital doubles and triples the national averages.
In 2019 alone, the hospital's interim Chief Executive Officer Dyma Williams said, long wait times have resulted in over 11 percent of patients leaving without being seen. Williams said that is a revenue loss that had the potential to bring in $1.3 million.
"To try to capture that revenue, implementation of our Virtual Visit platform will allow patients with a lower level of acuity to be evaluated remotely," Williams said.
The Virtual Visit platform, which officials said may be accessible as early as next year, would operate as a kind of telemedicine, allowing for doctor visits to be performed virtually. Additionally, the hospital also plans to create an online patient portal that allows for the remote access of medical records and bill payment.
"Patients can be triaged virtually and even evaluated by a physician, who can then give proper advice which may include physically coming into the emergency department," Williams said. "If that is not needed, the physician can electronically send a prescription to the patient's pharmacy of choice and the patient can have peace of mind without ever stepping foot into our emergency department."
Once the system is operational, Williams said should the patient need to come into the hospital, pre-registration would be available and an approximate time to admit the patient would be given, limiting the overall wait time in an emergency department waiting area.
While nothing is finalized, Williams said the hospital's newly hired chief information officer has identified a grant offered by the CARES Act that is specific to hospitals needing to implement telehealth. The hospital has already submitted its application and is currently in the final review process.
Referring to the budget, Williams said the hospital is projecting total expenses for fiscal year 2022 to be over $87 million but expected revenues are $70.5 million – creating a budget shortfall of nearly $17 million.
To "bridge the gap" Williams said the hospital has begun working on various revenue-generating prospects, including the aforementioned.
Sens. Marvin Blyden, Samuel Carrion, Dwayne DeGraff, Donna Frett-Gregory, Javan James Sr., and Kurt Vialet were present for the hearing. Sen. Janelle Sarauw was absent. Additional non-committee members were also present.