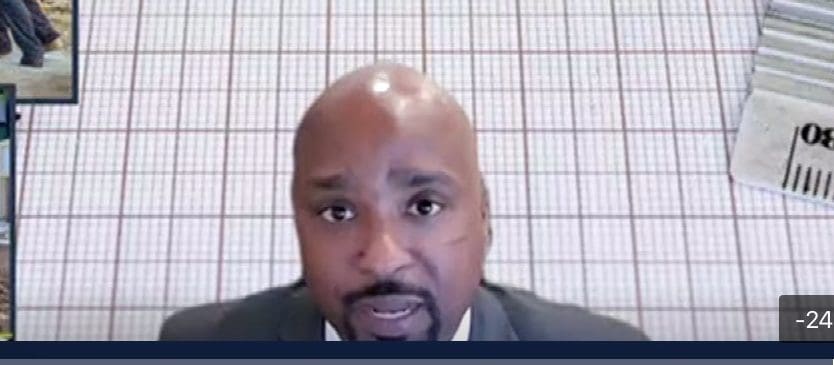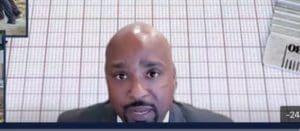 Senators pressed Public Works officials on the long-standing problem of extensive delays in getting projects started and completed, during budget hearings Tuesday.
"We are not short on projects. What we are short in is completion," Sen. Novelle Francis Jr. said, adding project delays appeared bad "especially on St. Croix."
"For seven years I've been sitting in these hearings" and seeing many of the same projects remain unfinished for the entire time, Francis said. He asked about delays on work on a Vitran bus service maintenance building and other projects, including the long-delayed Paul E. Joseph Stadium rebuild in Frederiksted.
The Paul E. Joseph project in particular has been in limbo for a long time. The teardown and rebuild of the stadium have been in the works for two decades, through four governors and have been repeatedly delayed for a variety of reasons.
Gov. John deJongh Jr. ordered it put back out to bid after concerns arose about one contractor. Gov. Kenneth Mapp then killed the new contract and started the process anew. Mapp ordered work to begin in 2017. More than $18 million has been spent to date, producing plans and preparatory work but no buildings yet.
Public Works officials told senators Tuesday that $18.2 million has been expended on contract management consulting, including miscellaneous expenses, retainages owed, investigation, design, and construction to date. But the work is still on hold pending the decision of the Department of Planning and Natural Resources and FEMA on changes to the plan. That decision is reportedly expected in the middle of the third quarter of fiscal year 2021.
Senate President Donna Frett-Gregory pressed on the same issue, saying "the concern has always been we have seen these projects year in and year out."
"Everything is laid out very nicely but there are no timelines," she said, asking Public Works Commissioner Derek Gabriel what the strategic plan was to get the long list of projects, with upwards of $700 million in funding, completed.
"It starts with the governor's top 100 projects," Gabriel said, adding that he is working to "build a more robust procurement team." Gabriel said delays getting approval at each step of the procurement process, particularly when both local and federal agencies are involved, add up to create long delays on some projects.
Public Works personnel recited a long list of completed, ongoing and planned projects.
Recently completed Public Works projects include the Mafolie Retaining Wall Project, Garden Street Paving Project, Sion Valley Road, Hess Road-Sunny Isle Intersection, Manasssah Hill Road, Eastern Cemetery Road, Scenic Road, and a segment of Centerline Line Road in Estate Adrian on St. John, Gabriel told senators.
The department also recently finished the Charlotte Amalie Main Street Revitalization Project and is expecting to finish Phase 1 of Veterans Drive in the fall. Work on the Christiansted boardwalk is complete. Also completed in FY 2021 were road repairs on St. Croix's Hess Road. The Sunny Isles signal light intersection was also paved and striped to include a crosswalk to improve the safety of motorists and pedestrians.
Since June 2020, the Fortuna Bay Road Repair Project was completed. This roadway collapsed during the 2017 hurricane season and has been completely repaired by installing new concrete pipes under a new reinforced concrete roadway. Concrete culverts were put in. This work cost $418,281.
Public Works also reported the Bovoni Low Water Crossing Project was closed out in January 2021. This project repaired a low-water asphalt section of roadway and installed curb inlets.
Work on the second phase of the St. Thomas Eastern Cemetery Roadway Phase 2 Project was closed out in March. This included extending the existing asphalt roadway 500 feet, adding parking spaces, sidewalks and a low-water crossing.
Gov. Albert Bryan Jr.'s budget proposal recommends a General Fund appropriation of $26,497,194 for Public Works for Fiscal Year 2022. Of that, $9.5 million is for wages and salaries and $4.9 million for health insurance, pension contributions and Social Security and Medicare taxes. Public Works also is in line to receive $8.7 millions in federal funds. That and several other smaller sources of funding bring the department's budget to $41.3 million for FY 2022.
The Department of Personnel also presented its Fiscal Year 2022 budget. The governor has projected funding of $44,455,700 for that department.