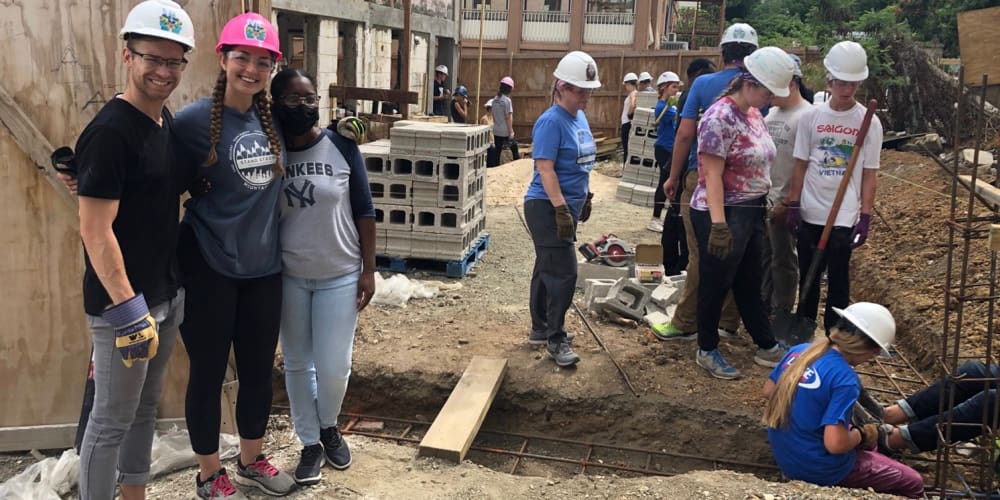 Just before Project Promise's June deadline to raise $50,000, Haugland VI, an electrical and utility service company, donated the final $25,000 to fund a new roof on its future home and move the entire renovation project forward.
With the donation from Haugland, which has worked with the V.I. Water and Power Authority since the 2017 hurricanes, the roof construction was completed just in time for the arrival of volunteers from the Humanitarian Experience for Youth to begin working in and around the building.
Haugland's donation also met a matching grant requirement from the Utah-based non-profit organization to donate $25,000 and send a new group of young people to St. Croix every week to work on the construction until the middle of August.
Humanitarian Experience for Youth, based in Utah, usually takes students on international trips to build homes, classrooms and even homeless shelters but with COVID-19 shutdowns, they decided not to travel to foreign countries but to help Project Promise instead. Members of the first group hailed from California, Nevada, Utah, Texas, Oregon, Idaho and other states.
The young volunteers pay for their own trip and extras. During their first weekend on St. Croix, they visited St. John, St. Thomas and toured St. Croix. Over the last 20 years, the non-profit organization has engaged almost 17,000 young people in volunteer work.
"They want to serve and do good things with their summer vacation," Stephanie Ferweda, one of the group leaders, said.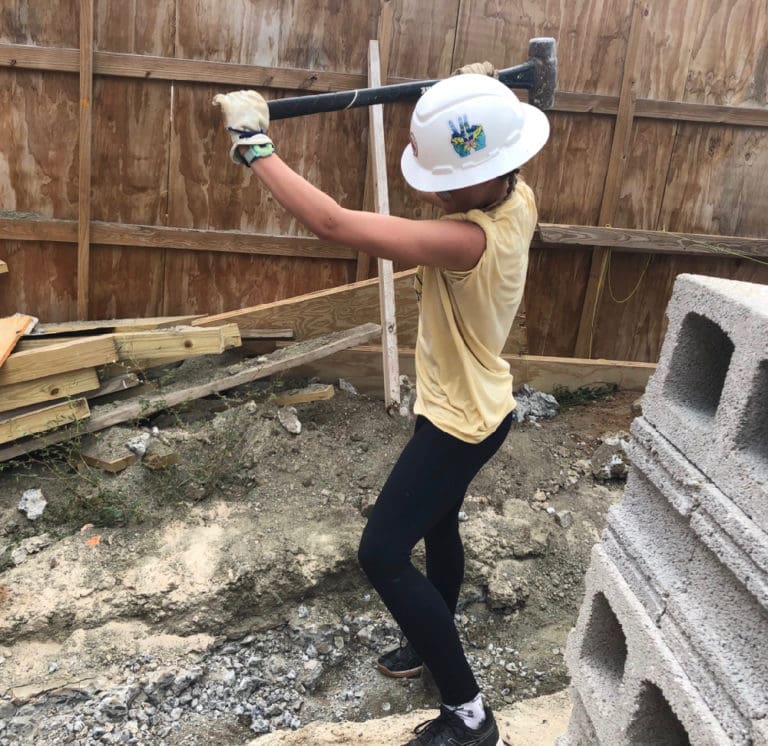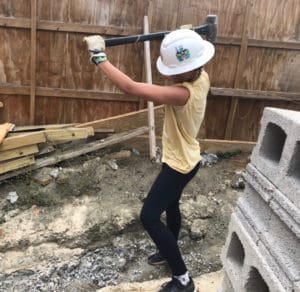 Last week, the volunteers cleared debris, dug footings, tied and bent rebar, unloaded supplies and readied the second floor to be rebuilt by the next group. There were two group leaders to handle logistics and Anthony MacLorrain, owner of AMC construction, taught them how to use tools and perform demolition and rebuilding work.
In the end, there will be a two-story building, renovated 75 percent, on the corner of King Cross and Queen streets in Christiansted with offices, a computer lab, a kitchen, laundry room, meeting rooms and classrooms for the organization. The building will serve also as a community center, according to Resa O'Reilly, Project Promise founder and director.
"I'm just trying to help. What Resa is doing is for a good clause," MacLorrain said.
O'Reilly said members of the community have helped feed and care for the volunteers with discounts, free services and donations, and even allowing the crews to use restrooms in their businesses.