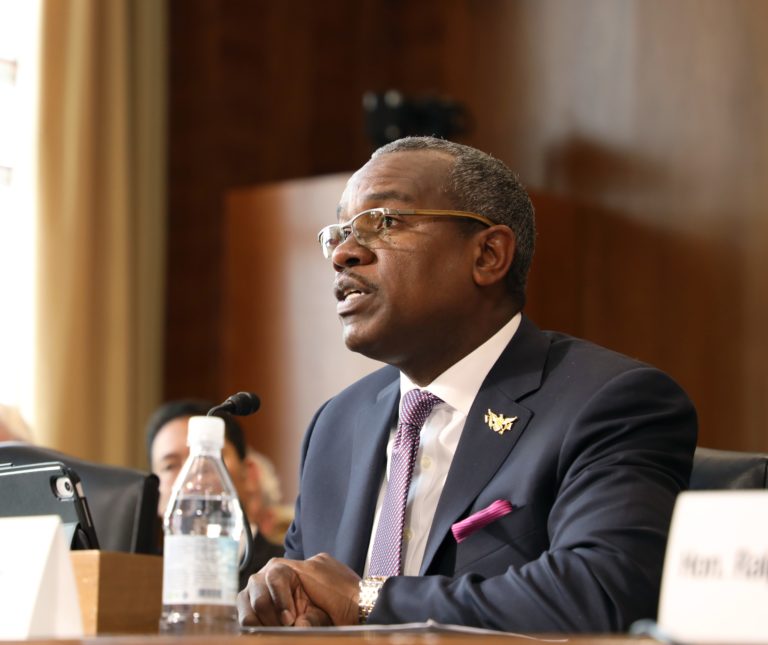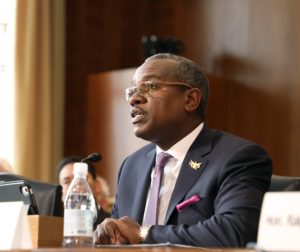 Gov. Albert Bryan Jr. issued the following statement on Thursday, June 24, regarding the Senate Finance Committee's passage of legislation to repay the 8 percent salary cuts for government employees enacted in 2011.
"Today, members of the 34th Legislature spent a number of hours unnecessarily deliberating a measure that we both fully agree on: repaying the 8 percent salary cuts from 2011. I'm glad that the body has taken action on this important measure," the governor said.
"As I said during my last State of the Territory Address, returning these wages back to the people has been a priority of the Bryan-Roach Administration since we took office. I am proud that under our leadership, the government is now in a financial position to make good on this long-standing obligation," Bryan said.
"What is disappointing, however, is that today some members of the Legislature tried to portray the Administration as being against repaying the 8 percent when there was no mention of any legislative proposal being considered by the Senate prior to when this administration sent down legislation earlier this month," Bryan said. "Furthermore, the legislation that we submitted for consideration specifically said we were prepared to begin payment in the current fiscal and continue payments in the upcoming fiscal year until all amounts owed were repaid."
"While the Bryan-Roach Administration continues to responsibly manage the revenues of the government, it is clear that both branches of government should celebrate finally being in a strong enough fiscal position to even have this discussion. Nonetheless, today's deliberations were an unfortunate display of an attempt to politicize an issue of vital importance to the current and former public sector workers it affects and the community should ask, 'What is the motive?'" he said.
"I look forward to paying back these wages when the legislation passes through the various Senate committees and a bill that I can sign off on eventually makes it to my desk," Bryan said.