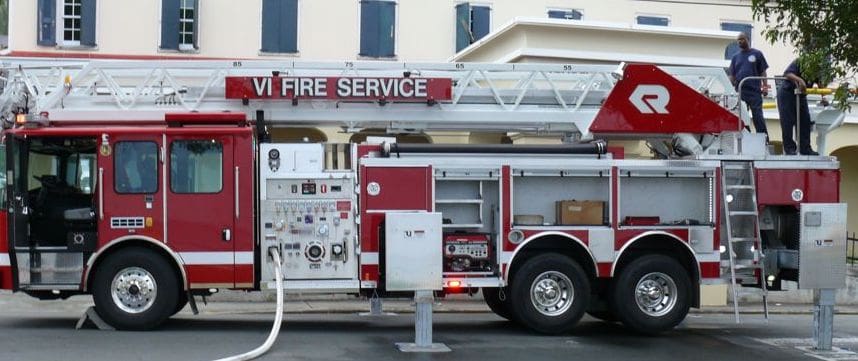 The Virgin Islands Fire Service is working on a decade-old goal to merge Emergency Medical Services into its operations, out from its traditional home within the Department of Health, and cross-train firefighters in Emergency Medical Response.
Some have been cross-trained but the first batch of 20 new recruits to be trained in medical response on St. Thomas and St. John remains uncertified, Fire Service Director Daryl George said during budget hearings Tuesday.
And while budgets have moved agencies, the operational merger, first planned in 2012, is still in the planning phases.
Plans to cross-train firefighters date back at least to 2009 when Fire Service officials told senators of their difficulties in getting training from the Health Department.
"Get the firefighters EMS-trained and certified," then-Sen. Carlton "Ital" Dowe told the Fire Service director. "Don't come back here without that being done."
In 2011, Sen. Usie Richards of St. Croix proposed legislation to merge EMS with the Fire Service, but it was never passed.
In 2012, Gov. John deJongh tried to boost Emergency Medical Response training for emergency medical technicians and foster coordination with the Fire Service.
In 2013, deJongh directed EMS to be moved from the Health Department to Fire Services. DeJongh administration officials said having EMTs stationed at fire stations throughout the territory could bring medical help faster, and training firefighters in emergency care would bring more and better emergency first response faster.
"This merger is slated to be completed by October 1, 2013," Steve Brow, the director at the time, told senators in June of 2013. Current Director Daryl George Sr. was assistant director at the time.
DeJongh never completed the merger and from 2015 through 2018, Gov. Kenneth Mapp did not pursue it. Gov. Albert Bryan Jr. revived the plan in 2019.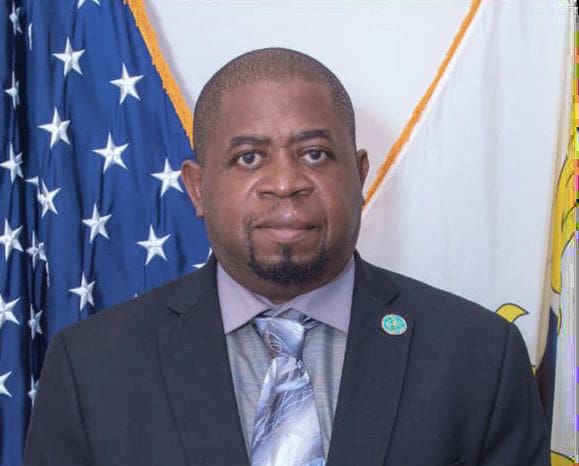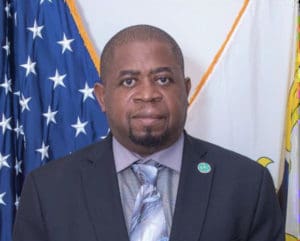 George said the Fire Service has taken some of the steps toward the merger, including hiring Dr. Robin Ellett for the critical position of medical director. He said he hopes to fill the equally critical position of training coordinator in the next two months.
"Although the training coordinator is not yet on board, we have been moving forward with our plan to provide annual EMS training. Four personnel in the St. Thomas/St. John District are receiving EMT training, and 13 personnel in the St. Croix District are receiving EMR training," George told the Finance Committee. After completing that course, the 13 employees on St. Croix will be given an opportunity to transition to an EMT course, he said. After the integration with the Office of Emergency Medical Services, a fourth unit will be created. The Emergency Medical Services Unit, as it will be called, will be staffed by emergency medical service providers and will respond to medical emergencies.
Sen. Janelle Sarauw asked about reports that the 2019 St. Thomas class was still on probation because its members did not have EMR certification. George confirmed that was the case. Sarauw said those recruits were saying they were not told on hiring that they would have to get this certification. George said that the job notice the recruits responded to, and their employment contract, both specifically referred to it.
Later, George elaborated, saying "we had 20 individuals who went through the EMR course, and we had a situation. Twenty went through this training and 20 failed."
Those 20 came back and took a refresher course through the University of the Virgin Islands and all 20 passed, but have not taken national registry tests, which he said were postponed due to the coronavirus pandemic.
Sen. Kurt Vialet asked, "If they don't pass (the test) in July, then in August they are no longer firefighters?" "Yes, senator," George said.
He also said the department cannot afford to lose 20 firefighters. "We'd be stepping backwards," he said.
Sarauw asked if the rank and file of existing employees and management were certified as EMRs. George said they were not.
George presented the Fire Service budget request for fiscal years 2022 and 2023 of $32.1 million and $32.6 million respectively. They reflect the anticipated integration for the Fire Service and Emergency Medical Services.
In both years, 98 percent of the government funding would be used to cover employee costs, including wages, salaries, Social Security and Medicare taxes, health insurance premiums and government pension contributions. Around 2 percent, or a bit less than $600,000 of the total, will go for services, utilities, rental payments, and supplies for each year.
Along with the government's appropriation, the Fire Service projects it will generate a little more than $551,000 each year from fines and fees collected by the Prevention Unit for fire safety inspections, permits, and other services. It also expects a bit more than $338,000 each year from the Emergency Services Fund from surcharges on phone bills. George presented more specific dollar amounts, but as they are estimates of future spending by thousands of entities, the actual amounts are likely to vary from the projection.
George said that since 2019, the Fire Service has received roughly $2.9 million in grant awards from an array of agencies and projects a similar amount in the upcoming years.
Present at Tuesday's budget hearing were: Vialet, Sarauw, Sens. Donna Frett-Gregory, Marvin Blyden, Dwayne DeGraff, Carla Joseph, Samuel Carrion, Javan James, Franklin Johnson, Novelle Francis, Jr., Milton Potter, Steven D. Payne, Alma Francis-Heyliger and Kenneth Gittens.