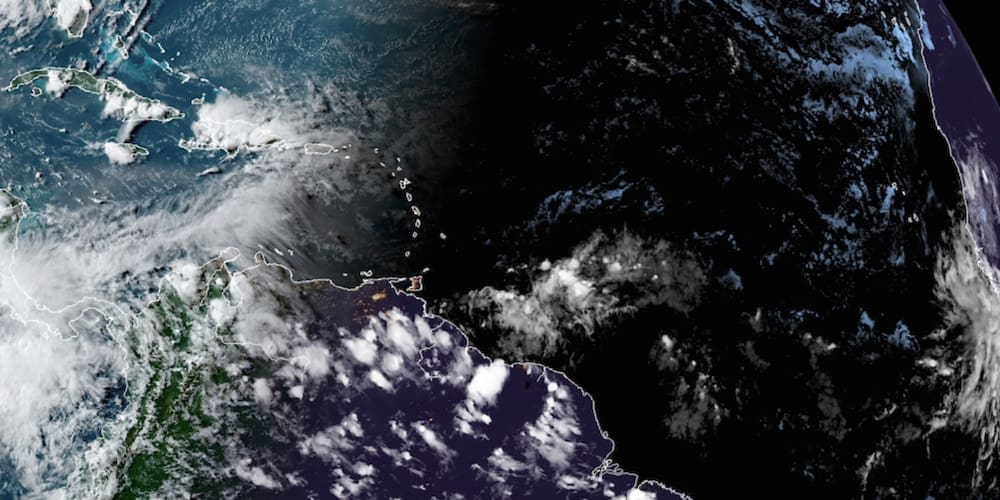 A tropical wave about 750 miles east southeast of the Windward Islands that produced showers and a few thunderstorms Monday afternoon is unlikely to develop into a tropical storm, but might still bring rain and rough weather across the U.S. Virgin Islands by the weekend, according to the National Weather Service.
In an update reported Monday afternoon, the NHC said:
"Although shower activity has diminished some this afternoon recent satellite-derived wind data indicate that the wave has become better defined … Some additional development of this disturbance will be possible during the next couple of days before upper-level winds become less conducive for further organization by Thursday."
This system is expected to move westward by northwestward at 15 to 20 mph, according to the NHC report. Development in both the next two days and the next five days remains low, at 30 percent.
However, glancing east to the coast of Africa suggests the reprieve may be short-lived. All forecast models agree that a very strong tropical disturbance will push off of the coast of Africa by the early part of the weekend. Only one of the forecasting models expects the disturbance to develop into a tropical storm, but the other models all still suggest a very strong disturbance.
The very long-range GFS model is now hinting that a tropical storm may pass right over the central and northern Lesser Antilles around July 1.