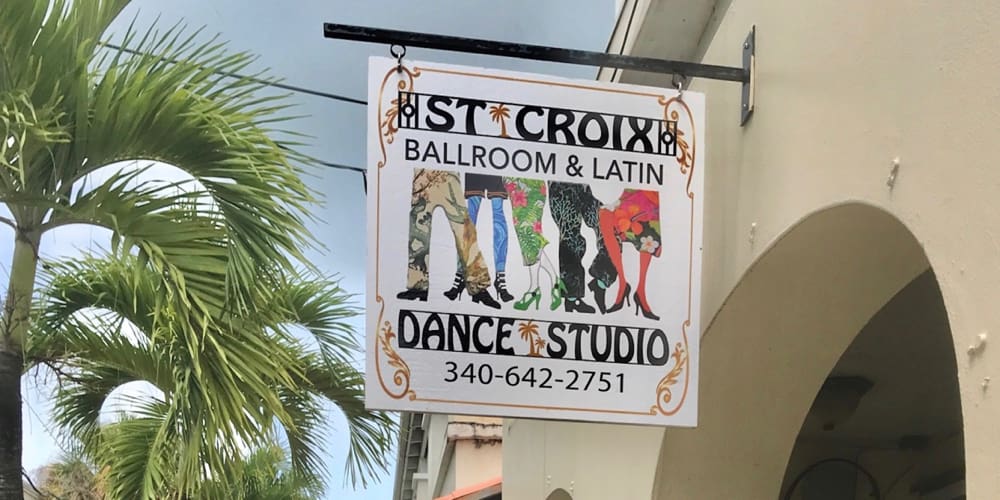 The St. Croix Ballroom & Latin Dance Studio recently opened its doors on Strand Street in downtown Christiansted, and locals and visitors are invited to dust off their dancing shoes and register for a free 30-minute private lesson.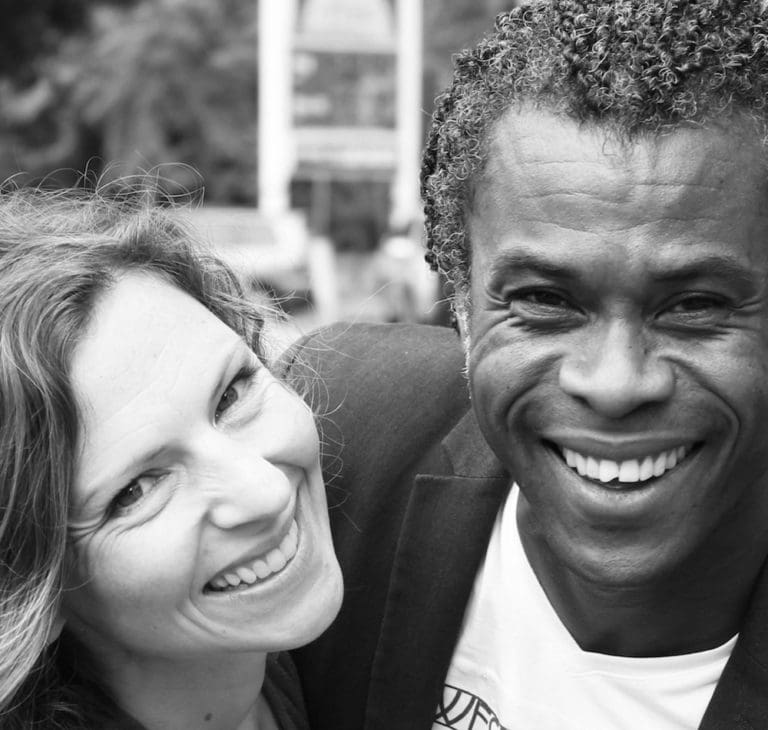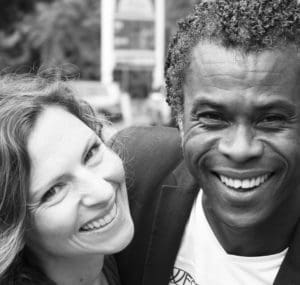 At the studio, professional dance instructors Garincha and Jennifer Hilaire offer practice sessions, group lessons and private lessons. Whatever it takes to move your feet in a dance direction, you can find it in the friendly and welcoming atmosphere of the dance studio.
The couple renovated the former Josephine's dessert restaurant into an appealing and smartly designed dance studio with ultra lighting and wood floors.
"We started in April and we did all of the work ourselves," Garincha said.
The Hilaires moved to St. Croix in November 2020 after a short sojourn on St. Thomas and St. John.
"It didn't take us long to realize that those islands are more for vacationers, while we were looking for a working island to teach our art," they agreed.
Their backgrounds in dance go back to their youth, when Garincha was into the martial arts in his homeland of Haiti.
"I was kind of shy, and I was later led to a dance school in Haiti and did some stage dancing. Then I moved into the dance field with the Arthur Murray Dance Studios in the United States for five years," Garincha said.
Jennifer took ballet dance classes as a youth in Poughkeepsie, New York, and skated competitively.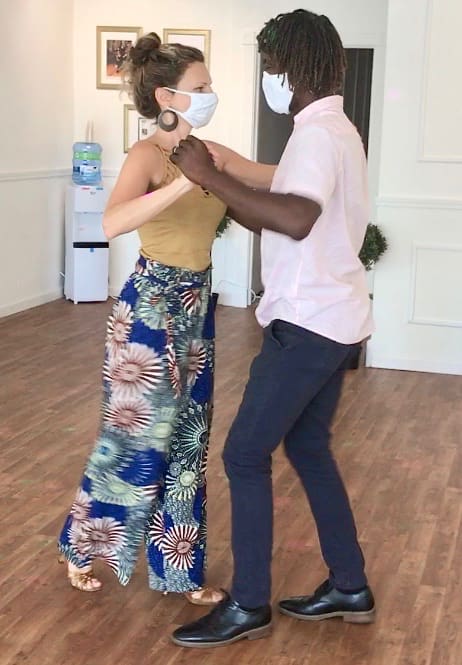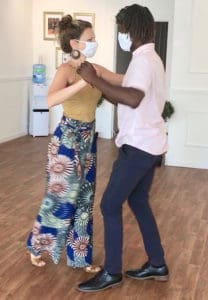 "When I met Garincha, he taught me everything I needed to know about ballroom dancing," she said.
The Hilaires have taught dance in four studios in Philadelphia, Pennsylvania, since 2006. They have been together for 15 years. Their studio walls are adorned with numerous framed newspaper articles praising the work of the dancing partners.
"We have something for everyone," Garincha said. Some folks will say, 'I have no rhythm.' Others will say, 'I have two left feet.' We have a repertoire of 17 different dance styles that can accommodate anyone who wants to and is willing to learn."
Garinicha has developed his own teaching method.
"Our teaching is 100 percent foolproof that a student will 'get it' and like it," he said.
The Hilaires have done outreach, they've taught children and adults, they've taught in dancing classrooms and they love what they do.
They are designing tourist packages, wedding couples packages and even a reggae dance with steps that Garincha has pulled from other dances.
"People are warming up to us. They want something in addition to the beach and the restaurants," Garincha said.
Some people want to dance to connect socially, some as an exercise to acquire fitness, and others who will use the classes to release the stresses of the day, Jennifer noted.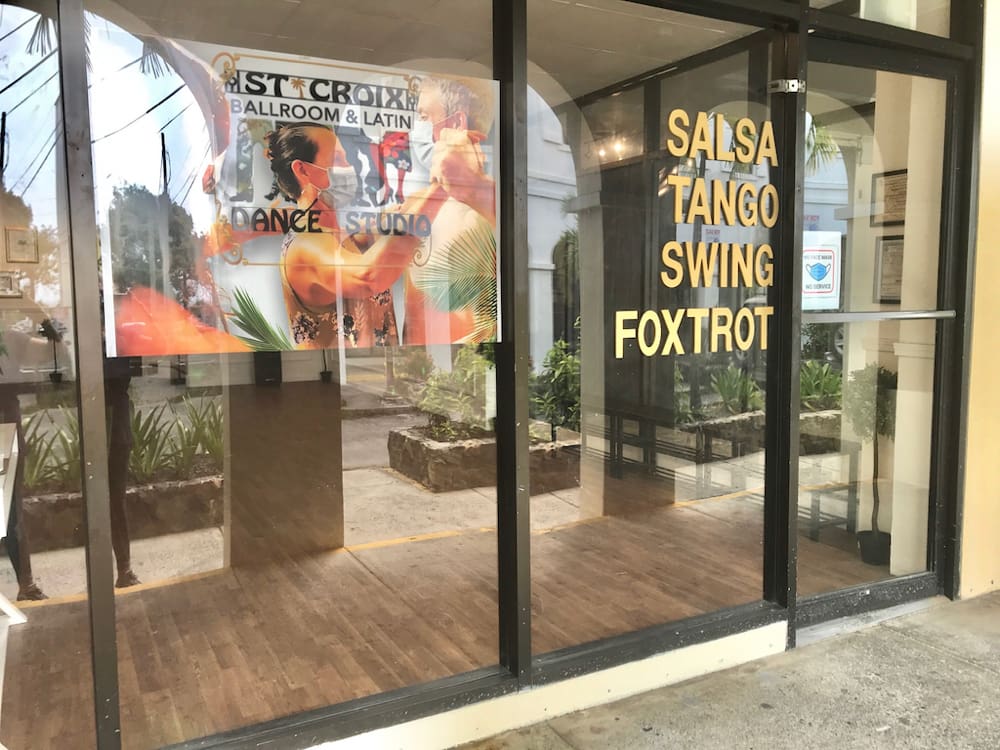 The couple is training as many as six teachers who will work with them on a regular basis. The teachers will keep track of the dancers' development. The classes will be offered Monday through Friday, 1 p.m. to 9 p.m., and Saturday, 1 p.m. to 4 p.m.
Classes are 45 minutes long so that the students are not exhausted.
"We want them to take a class to loosen up, but not get too tired," Garincha said. "We think about the folks who take a class after work. It should relax them, help them to unwind and feel good."
There are many benefits of dance for both children and adults, the couple said. It increases muscular endurance and motor fitness, gives one better coordination, agility and flexibility, increases muscular fitness, and helps with focus.
This opening will be a "soft one," Garincha said, adding, "We encourage folks to call, email or text to set up the complimentary private lesson to get started. Classes right now are by appointment only. Eventually, walk-ins will be accommodated.
Contacts:
Phone: 340-642-2751
Email: stcroixballroomandlatin@gmail.com
St. Croix Ballroom & Latin Dance Studio
2 & 3 Strand St. Suite 1-C