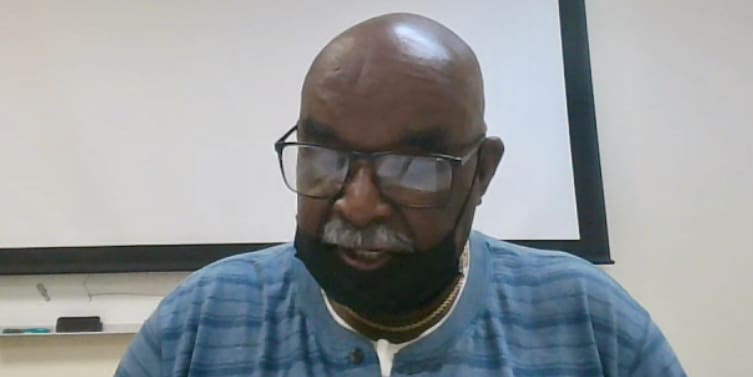 St. Thomas community groups requested funds from the Virgin Islands Housing Finance Authority's Community Development Block Grant to finance 11 projects.
The proposals were presented Thursday at an online hearing for groups seeking the federal funds. The Community Development Block Grant is funded by the U.S. Department of Housing and Urban Development.
Initially, 12 organizations on St. Thomas had requested a little more than the $1.9 million dollars allocated for the U.S. Virgin Islands for 2021. But one application was withdrawn, leaving requests for $1.3 million to fund nine public service proposals and two construction/acquisition proposals.
Similar hearings were held during the week for proposals from St. John and St. Croix community groups. The proposals will now be reviewed, and the staff of the Virgin Islands Housing Finance Authority will announce in August which projects will be further considered for funding.
St. Thomas grant requests were:
– The Boys & Girls Club of St. Thomas/St. John, Inc. requested $20,000 to operate an afterschool program on weekdays at the Ruth Dazzle Community Center at Oswald E. Harris Court to serve 40 to 50 low to moderate-income youth.
– The Family Resource Center requested $20,000 for its Youth Counseling Program to provide counseling and life-coping resources for youth ages 5 to 17.
– Methodist Training and Outreach Center, Inc. seeks $100,000 to acquire a property located at Parcels No. 25 & 101 Estate Taarneberg to create a transitional housing facility. This project will provide 16 transitional housing units for both males and females through their MTOC Transitional Housing Acquisition Project.
– The Y-TEENS V.I. Youth Leadership Program requested $40,000 to serve 30 low-income girls and young women by offering leadership development, career training, self-confidence building, S.T.E.M workshops, mentorship, financial and mental health awareness, life skills and public speaking training. The program will host 90-minute group sessions on Friday evenings and Saturday afternoons at the St. Andrews' Jubilee Center.
– The Caribbean Center for Boys & Girls Inc. requested $30,000 for a program providing after-school care, homework assistance, social-emotional learning, computer skills and nutrition and physical activities at the Bovoni Housing Community Center on weekdays. It will serve 50 low-income youth between the ages of 6 and 18.
– Virgin Islands Homeschool and Tutorial Services Inc. requested $100,000 to provide virtual and in-person homeschooling, academic instruction and tutorial services to 10 underserved low-income students, ages 6 to 12 from kindergarten through sixth grade. Additionally, the program aims to offer assistance with GED and SAT preparations.
– Long Patj Garden Street Community Association requested $104,432 for the Long Path Garden Street Community Association Inc. to operate its Virtual Distance Learning Program at the Long Path Community Center. The program will serve 30 low to moderate-income youths, ages 5 to 15, who reside in Garden Street.
– Long Path Garden Street Community Association, Inc. also requested $20,000 to operate a soil-to-table community garden club. Their goal is to teach students between elementary and middle-school ages about sowing, potting, growing and harvesting plants by utilizing in-ground beds or potted containers.
– Catholic Charities of the Virgin Islands Inc. requested $500,000 to continue construction and rehabilitation of property at Parcel No. 24 & 25 Hospital Ground, St. Thomas, to serve as a homeless shelter.
– KNUSTART LLC requested $38,520 for its KNUSTART Life skills, Training and Coaching Re-Entry Pilot Program to provide a virtual pilot program offering 16 weeks of life skills group training and individual coaching to 24 adult inmates between ages 17 and 35 who are preparing for re-entry in the community after incarceration. According to the organization, the program will focus on cognitive restructuring, including individual life coaching sessions for supporting family members to synergize the gains.
– CAV Enterprises, LLC requested $358,440 to provide adult day care services to provide 24-hour service to disabled individuals and senior citizens.
The hearing also gave the public to provide input, as required by the HUD's Citizen Participation Plan. After the grant applications are vetted, a second hearing will occur to announce those that were selected, which will be included in the 2021 Annual Action Plan that will be submitted in August for HUD's review and approval.
The territory was scheduled to complete a consolidated plan for the CDBG funding for the years 2020-2024, but due to COVID-19, received a one-year extension to submit new plans for housing, homelessness, and community development.
More information about the CDBG is available here online or by calling the VIHFA at 340-777-4655.