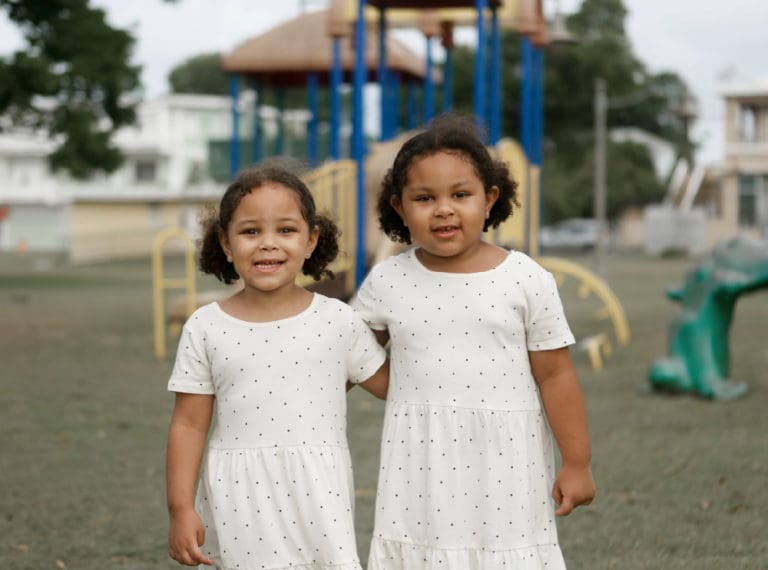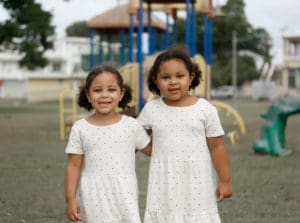 The Kids First St. Croix project is asking the St. Croix community to gather Saturday, June 12, at the Midre Cummings Park in Frederiksted to produce drawings and design plans for a renovation of the playground just east of Fort Frederik.
The project, a non-profit organization under the St. Croix Education Initiative, is a group of community leaders who have joined forces to spearhead the drive to enlist community members to design, help fund and build a state-of-the-art community park and playground.
"We're trying to build something that will last decades," Christina McPherson, the group's leader told the Source.
After the 2017 hurricanes, McPherson searched online for a company to help rebuild the playground at her children's school – St. Croix Montessori. Eventually, she contacted Play by Design, a New York-based manufacturer of community playground equipment.
"Their whole premise is building community and strengthening the community," she said.
McPherson worked throughout the $26,000 project with Play by Design to rebuild the Montessori playground. The company also built AARP's senior exercise center at the Altoona Lagoon.
Play by Design consultants and designers will be on hand Saturday to gather the playground designs submitted by residents and children between 10 a.m. and 1 p.m. There will be free art supplies and snacks for those who attend.
"We want Frederiksted to know it's their park and they've got their say," McPherson said.
A general estimated cost of the playground, based on similar projects submitted to the committee, was $500,000. McPherson, former senator Ronald Russell, Lt. Col. Brian O'Reilly and Willard John – the project's committee – met with Gov. Albert Bryan, Jr. and Calvert White, commissioner of the Department of Sports, Parks and Recreation. The government officials said they will fund the project but didn't say how much.
If the entire $500,000 is not raised by the community, there will be fewer pieces in the playground, according to McPherson.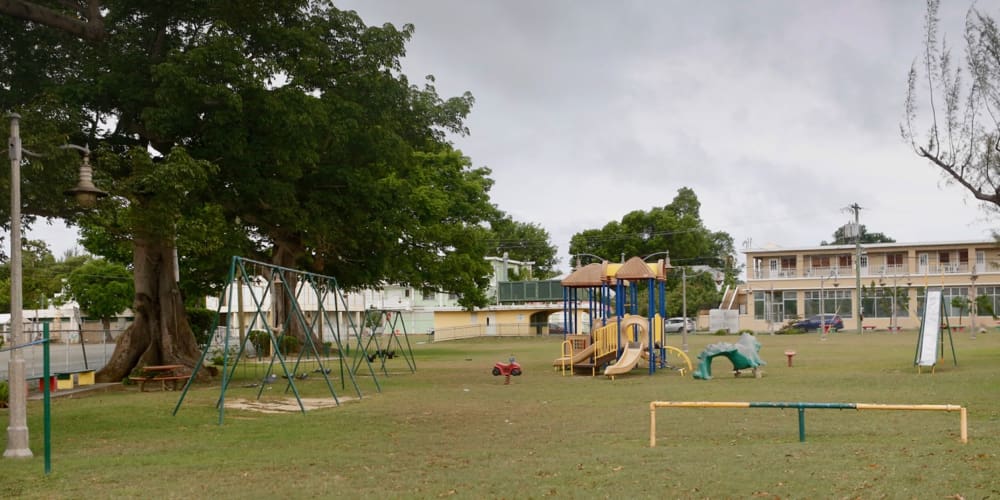 The costs haven't been itemized for the Frederiksted project. However, McPherson shared expenses for a recent $650,000 project to get an idea. A retainer of $250 was billed for that project and other expenses included $1,200 for design day (June 12); $17,500 for design and project management; $1,500 for the pre-construction visit; and, $25,200 for the three consultants and seven days of construction. Play by Design will also be reimbursed for all travel time and expenses.
No one on the committee is getting paid and no one has an interest in any playground companies, McPherson added.
Our Town Frederiksted and several Rotary Clubs have said they hope to be able to help.
At 6 pm., Sunday, June 13, at the Dorsch Theater the company will reveal their composite plan using the community's ideas and drawings from the day before.
"They will try to make it a destination location for Frederiksted.
Also on Sunday, the Kids First St. Croix committee, including McPherson, Russell, O'Reilly, John and several others will begin to line up volunteers to build the park starting in mid-November. They will need to sign up 80 volunteers for each of three shifts for seven days including 10 crew leaders with construction experience. The shifts will be five hours at a time.
Volunteers will be needed also to cook for the work crews. They will also form a fundraising committee.
Play by Design will supply professionals to manage each crew for the week of construction. They will also visit the island once more before construction begins.
To encourage participation, Kids First St. Croix has passed out invitation packets to camp directors for parents. They have distributed flyers and talked about it on radio shows on WSTX and Public Radio. They also have recorded public service announcements.
More information is available on the Kids First Project Facebook page and the company website.
The Legislature renamed the park the Midre Almeric Cummings Recreational and Youth Facility in November 2001. A St. Croix native, Cummings had scored a run in Game 7 of the World Series in the fall and set the stage for the Arizona Diamondbacks to beat New York in the Series.
Cummings was born in October 1971 and fancied himself more a track competitor than a baseball player. At one time, he was labeled the fastest man in the Virgin Islands. Then he played in the Major Leagues from 1990 to 2005, for several teams. In 2005, he played winter ball for one season and then played six games in Taiwan before going home to Tarpon Springs, Florida, to become a baseball coach for boys 12 and younger.