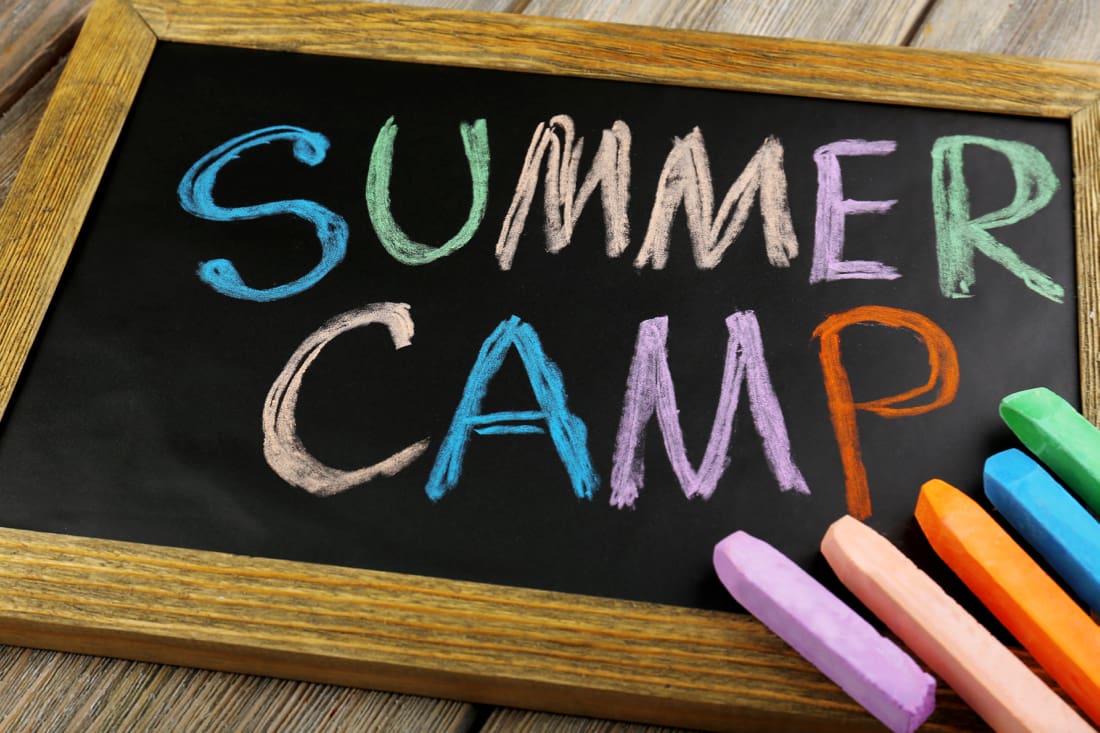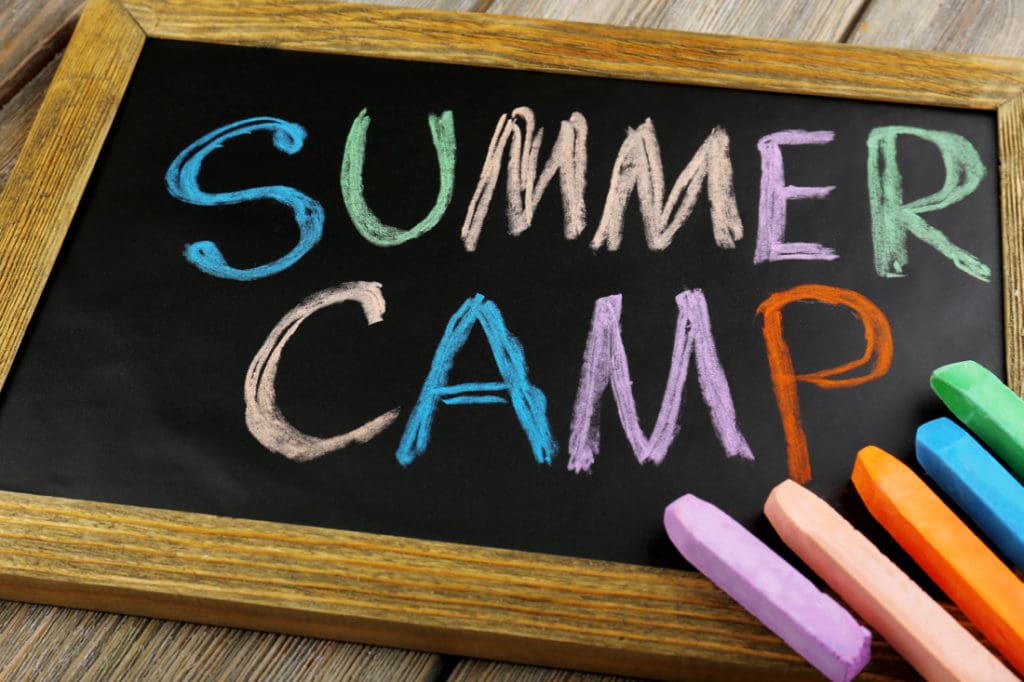 Soon children and teenagers will be finishing up their last semesters in the classroom, and typically would dive into the territory's summer programs offered by various schools, private businesses and the Department of Sports, Parks and Recreation. But due to the COVID-19 pandemic, camps and programs are scarce.
While no complete list of all summer programs and activities exists in the U.S. Virgin Islands, the Source has begun confirming and compiling programs throughout the territory that will be operating this summer. Of the many calls made, only a handful of camps conducted in years prior have been able to confirm opening their doors to students this summer.
The Department of Sports, Parks and Recreation is usually a great source of camps and activities but must await approval of their programs from the Department of Health to ensure all programs are aligned with guidelines from the Centers for Disease Control and Prevention.
The department's 2021 schedule has not yet been approved and is not available to the public at this time. Once made available, any camps and programs will be added to the Source's 2021 summer camp list.
Island Vibes Summer Camp, a nonprofit youth camp sought after by many parents, has not found a venue suitable to host them this summer. If they are able to find a venue within the next two weeks, the camp will release a schedule to the public and it will be added to the Source's list.
If interested in adding a program or camp to this list, recreational directors can contact visource@gmail.com to provide a flyer and information. All camps and programs must have established credibility to be considered for inclusion in the Source's 2021 summer camp list.
St. Thomas/St. John Summer Camps and Programs:   
Clef Music Academy's 2021 Summer Music Camp
The 2021 Summer Music Camp Blocks is an opportunity for children, ages 4 to 14, to learn how to play the piano, drums, guitar, steel pan, and/or sing during two-hour classes (referred to as blocks). Children, ages 4 to 6, will learn through Music Exploration, which includes all these instruments and more!
G-Clef Music Academy's Summer Music Camp Blocks begins June 21 and offers TWO COVID-19 compliant small group music blocks each weekday–Monday through Friday. Block 1 is 8:30am to 10:30am and Block 2 is 10:30am to 12:30pm. Each amazing 2-hour music block teaches students how to play their selected instrument(s), how to read music, and perform different music styles…all wrapped in FUN!!! The camp fee is as low as $35.00/week.
Parents can choose the number of blocks they desire their children to receive each weekday, the number of weeks their children will attend camp, and the instrument(s) they want their children to learn. G-Clef Music Academy is centrally located in Mandela Circle (across from Wendy's/Yacht Haven Grande, and upstairs of Cravin' Crabs).
Registration is ongoing for this five-week camp, which ends on July 23. Parents can register online now and can register even when camp starts. Space is limited. Call G-Clef Music Academy at (340) 344-6449 for more information on Summer Music Camp Blocks or visit www.StThomasMusicAcademy.com
Registration Now Open for "Voices on Zoom" Summer Camp
Sing St. John is inviting children ages 8 through 12 to participate in Voices on Zoom!, a one-week online summer program that will result in the production of a YouTube video.
Participants will meet via Zoom from 10 to 11:30 a.m. EST/AST from June 21 through 25. The program is free to all children, thanks to a grant from the Henry U. Wheatley Fund through the Community Foundation of the Virgin Islands.
Kristen Carmichael-Bowers, the director of Sing St. John, said the children will learn a choral arrangement of "Kids Can Make a Difference," an original song written by 11-year-old Elena Magnie from St. John.
As part of the program, each young singer will receive coaching and a private recording session with "Ms. Kristen," as she is known to the children of St. John. Carmichael-Bowers also directs the St. John All-Island Children's Choir and Ocama!, a select children's choral group. During the week-long camp, children will also participate in Zoom games and body percussion activities.
To register, or for further information, please go to www.singstjohn.org and click the box to download a registration form. A photo of this form must be sent to Carmichael-Bowers by June 6.
St. John School of the Arts Summer Program
The St. John School of the Arts Summer Program 2021 is accepting children between the ages of eight and thirteen to star in a music video – and this isn't just any old music video, either: We are connecting with our new friends at Care Africa, an orphanage in Uganda, through a music video and pen pal program.
The students of the St. John School of the Arts and the students of Care Africa will learn about each other's cultures and build new friendships as they work together on this online art project.
Andrea Green and choreographer Renee Liciaga, who have directed several music productions during the summers for SJSA, including "The Rainbow Sea," will once again direct the program.
Teachers will teach virtually while students will meet together at the school.
Dates: July 5 – 16, 9 a.m. to 2 p.m. This year, however, instead of traveling to St. John, they will teach virtually to the St. John students who will meet together at the school on weekdays from 9:00 a.m. – 2:00 p.m. The program runs from July 5 – 16.
Fee: $100/$10 per day.
Ages: 8-13
For further information, please contact:
Kim Wild, Executive Director
St. John School of the Arts
www.stjohnschoolofthearts.org
Boys & Girls Club Science Marine Educational Program
Description: "On St. John, Boys & Girls Club in conjunction with Mote Marine Laboratory will be offering a free Science Marine Educational Program on coral reef health and conservation for students at Cinnamon Bay, St. John … This marine program will provide exciting, hands-on activities for school classrooms and community groups with all materials included. Round trip transportation will be provided from the Cruz Bay bandstand." Interested parents can contact Jackie Brown at 340-244-7780.
Dates: May 23 to May 27, 3:30 to 4:45 p.m.
Ages: Grades K-12
Outdoor Learning Summer Creative Arts and Literacy Camp 2021 
Description: "NEGUS Education World Specialists, a St. John-based educational consultation startup firm is introducing its first service, a summer arts and reading camp. This first summer camp is an outdoor learning experience following all CDC COVID-19 guidelines." This camp introduces campers to weekly themes aligned with the historical places and spaces in Cruz Bay, is provided at a competitive rate and has scholarship availability for those who qualify.
Dates: June 14- Aug. 20
Ages: 5-15
Friends of the Virgin Islands National Park 'Learn to Swim' Program
Description: "For anyone interested in learning to swim the Friends of the Virgin Islands National Park invites you to come to Oppenheimer Beach on May 29 for a swimming assessment by instructors free of charge. Once assessed, the program offers both individual and family swim lessons designed after the six-level American Red Cross Water Safety Course, all free of charge."
Dates: Registration day on May 29 from 10 a.m. to 2 p.m.
Ages: All ages
Art Uncorked 
Description: "This program exposes students to the fundamentals of fine art and introduces them to a wide variety of media and styles. Projects may include drawing, painting, printmaking, sculpture, recycled art and mosaics."
Dates: June 7-11 and June 14-18, Monday through Friday, 8:30 a.m. to 3:00 p.m. Potential July dates. For more information, visit their website.
Ages: 6-8 from June 7-11; 9-12 from June 14-18
St. Croix Summer Camps and Programs:
CMCArts Summer Theater and Music Arts Camp
Dates: Jun 7, 2021 – Jul 2, 2021
Theater Camp – Monday-Thursday 8:45 a.m. – 12
Make Shekeres' & Learn African Drums – Monday-Thursday 1 p.m – 3:30 p.m.
Ages: 10-16Campers can register for one or both camps – lunch provide to full-day campers only.
The youth summer theater and music arts camp will be comprised of two dynamic programs. Theater and Social Justice as well as Shekere making workshop with African drumming. Both camps will run for four weeks. On July 2, a culminating presentation will take place featuring both camp sections and collaborations between the two with special recognition for Emancipation Day. Family members and friends will be invited to attend this socially distanced celebration. There is a $10 registration fee for each camp. Students participating in both camps will be provided lunch between the two camps. This camp is being supported by The Community Foundation of the Virgin Islands.
Instructors – Sayeeda Carter and Elizabeth Robb
More information on Facebook: https://www.facebook.com/events/269343414973217/
Funding for this camp is provided by the Community Foundation of the Virgin Islands.
Academic Warriors 21st Century Summer Enrichment Program
The program at John H. Woodson Jr. High offers a variety of academic and enrichment activities in a face-to-face/virtual setting. It will be conducted Monday to Friday from 8:30 a.m. – 3:30 p.m.
Face-to-face activities will be offered from 8:30 a.m. – 11:30 a.m. and include dance, arts and crafts, photography, agriculture, music/band and woodwork. Virtual activities offered from 8:30 a.m. – 11:30 a.m. include: math games, creative cooking and readers' theater.
From 12:30 p.m. – 3:30 p.m., virtual activities include Digital Storybooks, Poetry, Advanced Math, Careers, App World, Island Life and Medical Terminology.
Contact: sharon.charles@vide.vi, or 340-332-6633.
Dates: June – July 9.
Ages: Grades 6 – 8.
Academic Warriors 21st Century Saturday Literacy Academy
The Academic Warriors Saturday Literacy Academy will be conducted from 9 a.m. – 12 p.m. at John H. Woodson Jr. High. This Literacy Academy is designed to expose participants to different genres of writing and enhance their writing skills. The program is open to students in grades 6-8 and adults.
Contact: sharon.charles@vide.vi, or 340-332-6633
Dates: June 12 – July 10
Ages: Grades 6 – 8 and adults.
St. Croix Yacht Club Summer Sailing Program
Description: "Our program strives to create a fun and safe environment where kids can learn and come to love the sport of sailing. We emphasize the importance of teamwork, respect and safety in daily lessons. Our number one goal is to pass on our passion for the sport to the next generation of St. Croix sailors."
Dates: June 7-18; June 21-July 2; July 5-July 16; July 19-July 30; Aug. 2-Aug. 13
Ages: 5-18
Virtual Summer Camps and Programs for All Islands:
2021 USVI Storm Strong Summer Camp
Description: "The program offers virtual summer fun for USVI middle school students and their families with activities centered around hurricane hazard preparedness and leadership using interactive at-home kits. Hurricane-related topics and a virtual evening conversation to stimulate family discussion." The program consists of four hour-long Zoom sessions and ends with an in-person graduation ceremony.
Dates: June 14-18; July 12-16; August 2-6
Ages: Grades 6 to 8
Island Explorer's Summer Camp
The camp will offer a blend of academic studies, physical education, and outdoor activities to enhance skills such as learning to light a campfire, fishing, swimming, hiking, sailing, horse riding and touring the island to learn about historical landmarks. The summer program is designed to enhance experiential learning by combining nature exploration with education to increase awareness about the island where participants live.
June 07 until July 16; Tentative second camp from July 19 to August 27, which has not been confirmed. The hours are 8:00 a.m. to 5:00 p.m. Monday to Friday.
Ages: Not listed.
Email Stacia Adams for more information: virtualassistant340@gmail.com