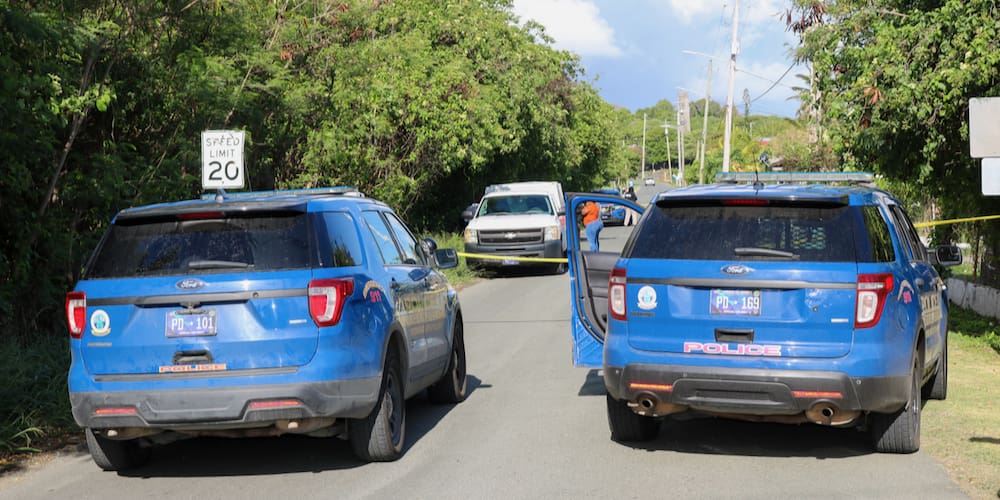 The body of an unidentified woman was found Tuesday morning in Estate St. John, the V.I. Police Department reported.
According to police, at about 5:12 a.m., Tuesday, the 911 Emergency Call Center received a call reporting a female down in the vicinity of the Schjang Ballpark in Estate St. John.
Officers traveled to the area and discovered an unresponsive, adult female located on the western shoulder of the road. As of Tuesday evening, the cause of death and identification of the female were unknown.
She is believed to be in the range of 50 to 60 years old, light brown complexion, possibly Hispanic, medium built, approximately 5 feet 5 inches in height, with black and white hair. She was wearing short blue jeans, two shirts (one black and one white), black socks and black shoes.
Detectives are asking anyone who may know who this female is, or what may have happened to her, to contact police by calling 911, the Crime TipLine at 340-778-4950, or Crime Stoppers USVI at 1-800-222-8477 (1-800-222-TIPS).