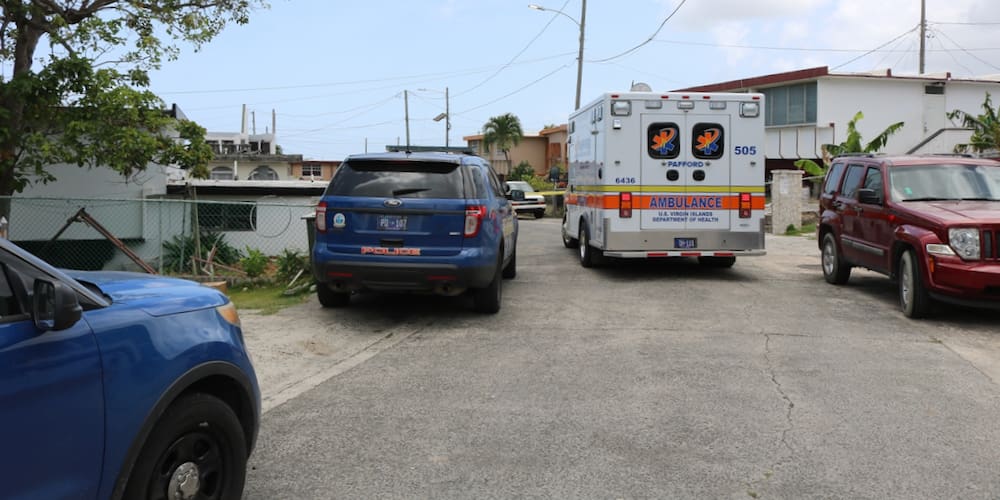 One man was killed and two others injured in a shooting that took place just before noon Friday on St. Croix.
The dead man was identified by family members as 23-year-old David Semper of Anna's Hope. Two other victims were listed in serious but fair condition as of Friday evening.
Semper's homicide was the 18th on St. Croix since the beginning of the year, the 21st in the territory, according to the Source homicide list.*
According to the V.I. Police Department, at 11:55 a.m., Friday, May 21, the 911 emergency call center received a call of shots fired near a residence in Sion Farm. Officers traveled to the location and found three Black males, including a minor, who had sustained gunshot wounds. The victims were transported to the Gov. Juan F. Luis Hospital by ambulance for treatment.
One of the victims, later identified as Semper, who was critically wounded, succumbed to his injuries a short time later at the hospital.
The investigation into this incident revealed that the men were shot by a single assailant who approached the area on foot, who then fled the area in a waiting vehicle. Detectives are requesting the community's assistance in providing any information regarding the vehicle suspect used to flee the area or any other information that may lead to the identification of the assailant and his accomplices.
The VIPD urged anyone who has information about the incident to contact police by calling 911, the Crime TipLine at 340-778-4950, or the anonymous tip service, Crime Stoppers USVI, at 1-800-222-8477 (1-800-222-TIPS.)
* The Source homicide list is based on reports from the V.I. Police Department, but unlike the police list or the listing on some other media, the Source does not list suicides or vehicular homicides, which can lead to a difference in the number of cases reported.