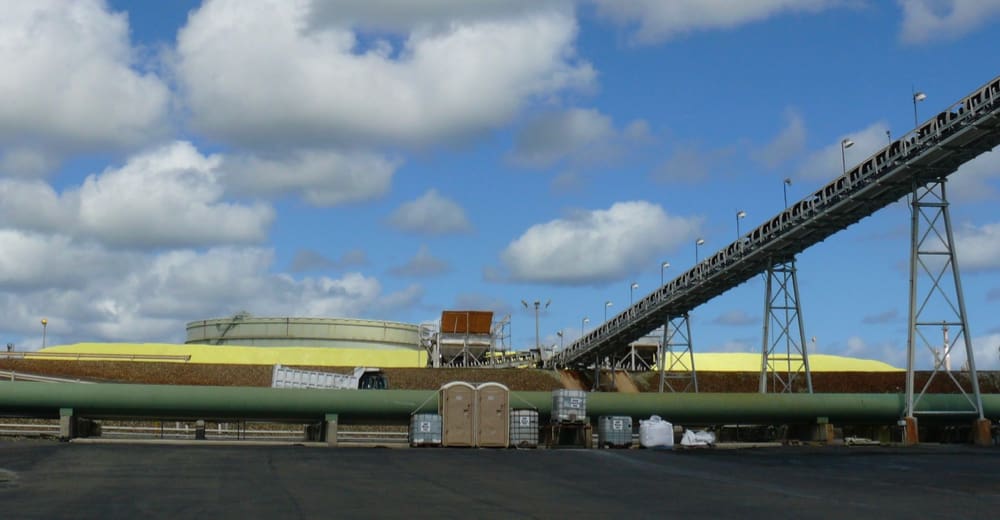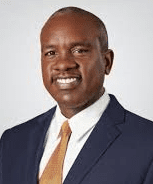 In the wake of a flood of reports about a "rotten egg" smell hovering over parts of St. Croix, Gov. Albert Bryan Jr. said Friday that everything possible is being done to "find out what is this strange odor affecting our residents."
"Just because we're not saying anything doesn't mean we don't have people investigating the matter," Bryan said Friday at a news conference, flanked by agency chiefs from the V.I. Territorial Emergency Management Agency, the Department of Health and the Department of Planning and Natural Resources.
"This is a much broader issue with EPA air emission standards, finding out what is being violated and by who."
The muster of government troops included the Virgin Islands National Guard, and came after St. Croix residents logged well over 100 calls on Wednesday and Thursday to VITEMA and others, reporting smells variously described as "burnt rubber" and "rotten eggs." Headaches and nausea were the primary health complaints.
The Bureau of Motor Vehicles and three schools closed early Thursday due to the odors. All of the calls came from downwind of Limetree Bay and other industrial sites, according to VITEMA Director Daryl Jaschen.
On Thursday the Environmental Protection Agency responded, saying it will bring air monitoring equipment and qualified operators to St. Croix as soon as next week. Although Limetree on Thursday issued a press release linking its coker plant to the source of "light hydrocarbon odors," Bryan said other sources can't be discounted.
"We ask for calmness to get the facts, not innuendo," the governor said, reminding residents of the odor that closed St Croix Central High for four days several years ago and turned out to be sewer gas.
"We have been working with EPA from last Friday trying to identify the sources of odors. Initially, we were working with teams inside Limetree, but after not finding any source, we started to follow up with other facilities in the area," the governor said.
Bryan said the rum distilleries, asphalt plant and landfill have been investigated as well as Limetree. The EPA monitoring equipment will be used to identify the compounds in the air and identify their source, he said.
Asked if Limetree's coker unit had been ruled out as the cause of the ongoing odors this week, DPNR Commissioner Jean Pierre Oriol gave a yes and no answer.
Yes: "Although they could confirm a slight smell from the Coker plant, because it's within the facility, that type of smell isn't going to be something that would go as far as reported," Oriol said.
But no: "It has not been ruled out," he added. On April 23 a problem with the coker unit reportedly contributed to the hydrogen sulfide exceedance still under EPA investigation. A malfunctioning coker could have caused this week's powerful fumes, experts say.
Confusion also continues to surround the source of the chemical emission that sent nauseated children home from school on April 23 – sulfur dioxide, hydrogen sulfide, or both.
"The department never reported hydrogen sulfide was emitted from the Limetree facility," Oriol said. "H2S in excess combusted at the flare, and the result is sulfur dioxide."
Like the coker, the flare should combust hydrogen sulfide internally if it's operating correctly; if not, the chemical can escape.
"To provide more immediate monitoring and to provide more information, EPA will be bringing monitoring equipment to St. Croix to measure for sulfur dioxide and hydrogen sulfide," EPA media relations director Elias Rodriguez said.
According to EPA literature, the monitoring process takes a fingerprint of the air quality levels that exist now, to serve as a baseline for levels going forward. The measurements help the EPA make conclusions about a facility's emissions and support any recommendations or actions.
Both the EPA and Oriol intimated some legal wrangling over the question of whether Limetree was required to operate Hovensa's ambient air monitors in the community. On April 30 the EPA notified the refinery of a Clean Air Act violation for not operating them. While denying the requirement, Limetree announced it will return them to service voluntarily.
To further protect the community, Bryan said his team will work with the University of the Virgin Islands to establish additional monitoring stations at the west end of the island, where residents have the heaviest burden of industrial emissions.
"We are very concerned with our residents on the west end who are affected by this. Under no circumstance will the operation of the refinery come before the health of our residents," Bryan said.
Some St. Croix residents reported they were still experiencing strong odors late Friday afternoon. West of the refinery in Estate Whim, Michael Joseph said he smelled a heavy, sweet odor akin to benzene; a scent familiar to him from his college days as an applied science major, he said.
Bryan urged residents to report odors and any symptoms they're experiencing at the following numbers:
– Department of Planning and Natural Resources 340-773-1082 x2221
– Department of Health (340) 718-1311 x 3709.
"This refinery has been down almost 10 years now and as they put it back online, they are going to have their little troubles," he said, calling for patience. "I am very cautious about coming on the air and telling people we know absolutely nothing."
The St. Croix Environmental Association provides more ways to report incidents on its website, including calling EPA community contact Zeno Bain at 1-571-289-9450. More information is online at the SEA website.
Information on Limetree's permits, reviews and enforcement actions is online at the EPA's website.