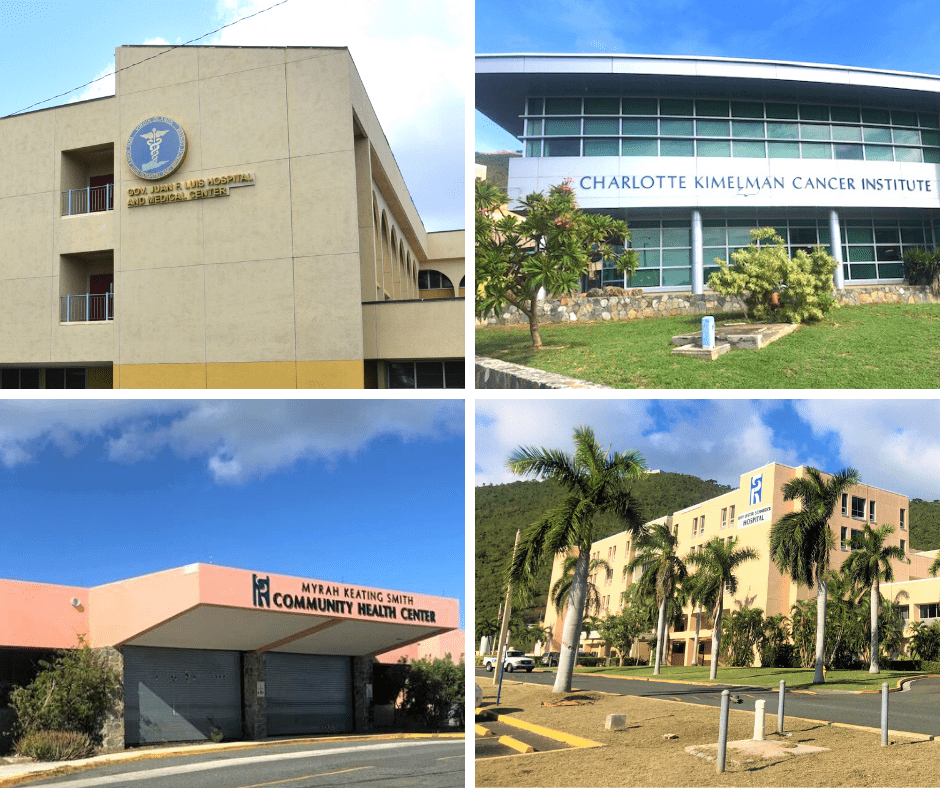 As the territory's hospitals inch toward revival, Daryl Smalls, executive director of the Territorial Redevelopment Projects Task Force, is moving forward with meetings between architects and board members so they can become more familiar with the four projects.
Last fall, the Territorial Hospital Board awarded contracts to Flad and Associates to design the new Gov. Juan F. Luis Hospital for $12.9 million; EYP Architects and Engineers to design the Schneider Regional Medical Center for $5.8 million and the Charlotte Kimelman Cancer Institute for $966,000; and, $1.5 million to SmithGroup to design the Myrah Keating Health Center.
Not only is Smalls arranging meetings next week for board members and contractors, but all three companies will meet with the Office of Disaster Recovery to discuss the complicated payment process with the Government of the Virgin Islands. GVI will make payments first and then be repaid by FEMA, so streamlining the process as much as possible will speed up the federal government's reimbursements.
"What we're all looking for is an RFP for construction – reconstruction – of Juan Luis Hospital," Smalls said.
In response to the meeting schedule, board Chairman Christopher Finch enlisted members to attend the meetings and serve as a committee to report back to the board. Dr. Frank Odlum, Marice James, Dr. Anne Treasure and Greta Hart-Hyndman volunteered to participate.
During the meeting, the board approved several purchases for St. Thomas and St. Croix hospitals. Jenifer O'Neal, Office of Management and Budget director and board treasurer, recommended the board approve $1,205,058 for a five-year lease for laboratory equipment at the Schneider Regional Medical Center and $2,177,599 for pharmacy and supply cabinets. O'Neal also recommended $198,560 additional to CRANEWARE for its existing software contract for Juan Luis. All three measures were approved by the board.
The hospitals' interim chief executives gave brief reports on the handling of COVID and other operations.
Dr. Luis Amaro, interim CEO at Schneider, said 48.5 percent of employees have been vaccinated, along with 13 employees at Myrah Keating. Fifty dialysis patients and three students from the University of the Virgin Islands have also had vaccines.
Dyma Williams, interim CEO of Juan Luis, said almost 40 percent of the staff has been inoculated against COVID. Discharged patients will be given the Johnson & Johnson one-time vaccine if approved by the Health Department, she said. JFL treated the highest monthly number of COVID patients in March with 10. There was one death.
Schneider hospital is trying to increase revenue through the total joint program, Amaro reported. To date, 18 knees and five hips have been replaced. The hospital also has initiated a new program to treat people who have had coronavirus and have acute or long-term effects. A second new program involves a clinical exercise physiologist helping adults stay active and achieve wellness goals. Several new services being introduced include pediatric cardiology, interventional cardiology and pulmonary medical.
While JFL has been dealing with large electrical repairs and construction of the temporary hospital, attempts to increase revenue are in the works. The ICU has added six beds for a total of 12 and two operating rooms were built for a total of three. JFL has performed 22 total joint replacements and they plan to add a minimally invasive gynecological surgery program soon.
Also approved by the board were eight medical appointments to the St. Croix hospital and one to the St. Thomas hospital.
Two new administrative staff members were introduced. Amaro welcomed Pamela Gallagher as chief financial officer for Schneider, and Williams introduced Greg Bryant, chief information officer for JFL.
The board members in attendance were Finch, O'Neal, Treasure, Smith, James, Odlum, Hart-Hyndman, Justa Encarnacion, Clarina Modeste-Elliot and Faye John-Baptiste.