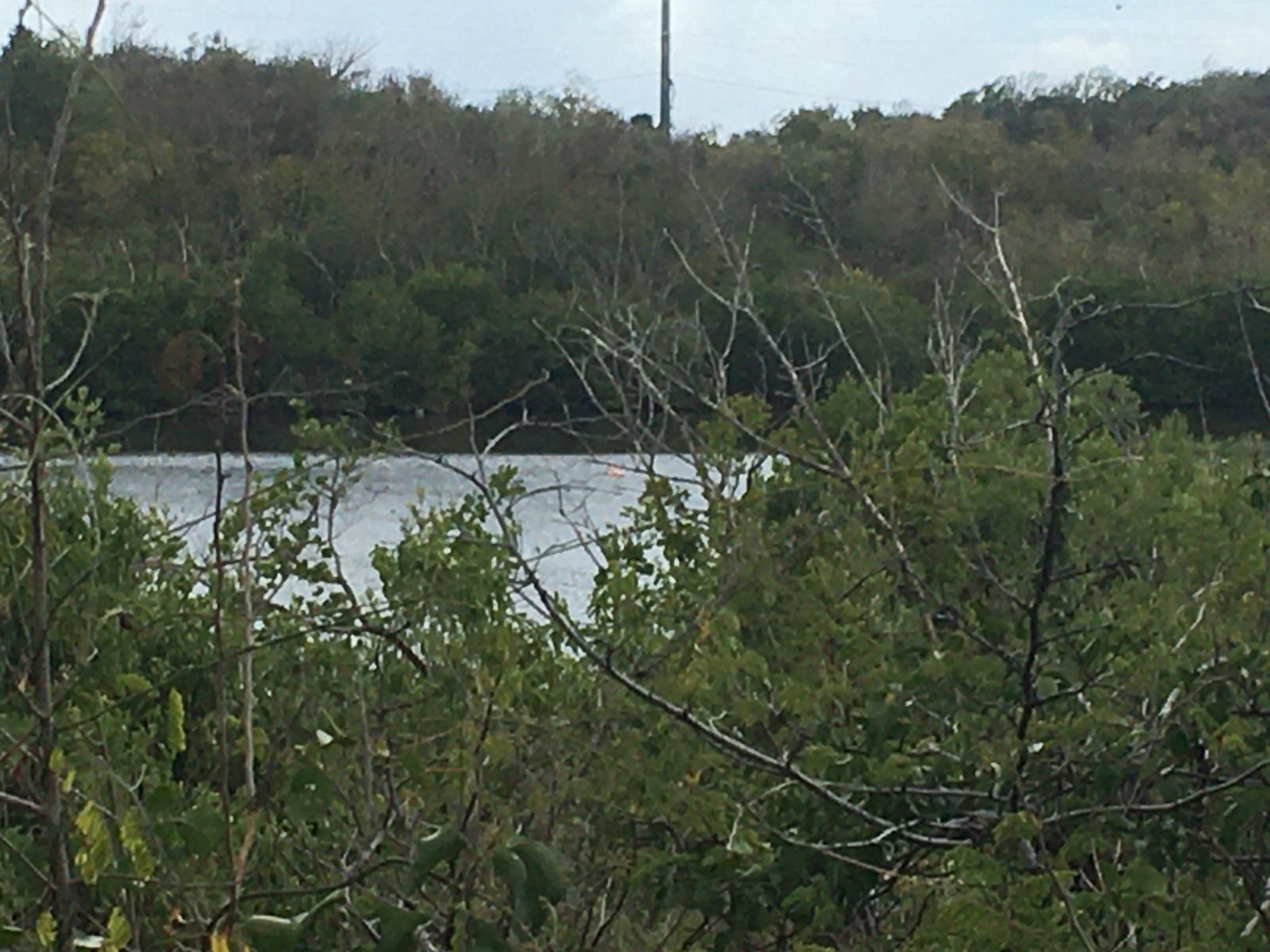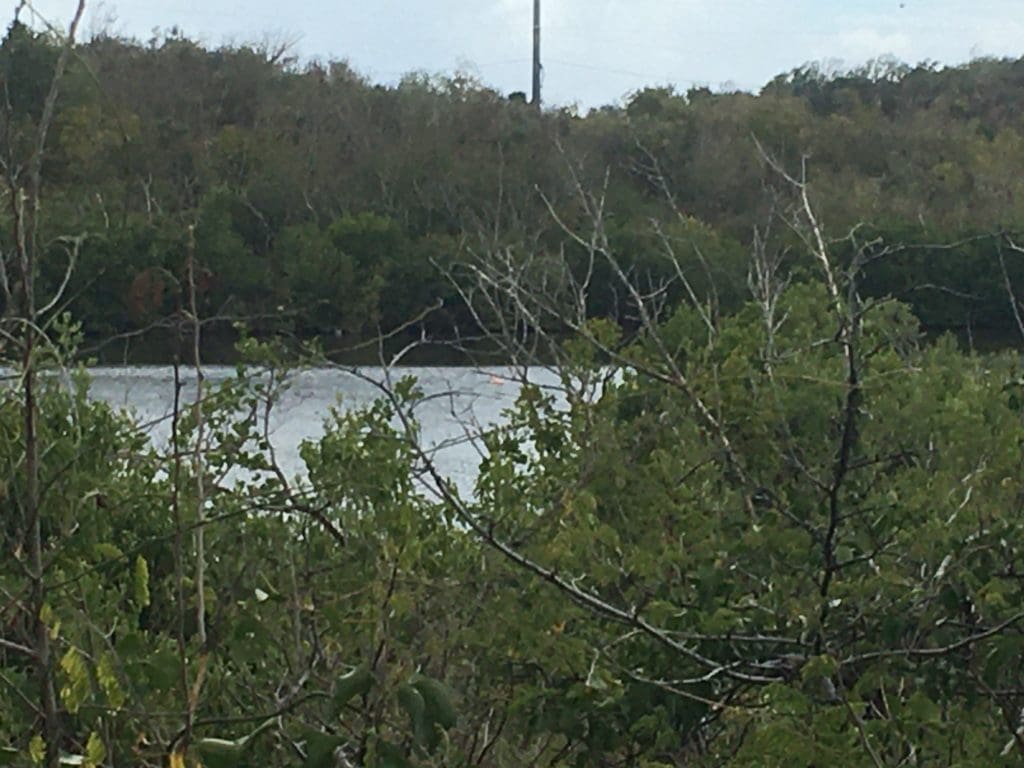 A lone and unusual visitor has taken up residence in the salt pond near the Compass Point Marina on the east end of St. Thomas.
The pink flamingo, which has been roaming the pond for at least a week, is most likely from the breeding colonies of nearby Anegada or Necker Island in the British Virgin Islands, said Michaeline Moloney.
A researcher, author and member of the International Union for Conservation of Nature Flamingo Specialist Group, Moloney spent six years studying Sir Richard Branson's private Necker Island flamingos, starting in 2008 when 44 of the birds were introduced and formed the foundation of what is today a flourishing colony.
Moloney chronicled the private effort to reinvigorate the Caribbean flamingo population in the BVI in her book, "Flamingos of Necker Island: Sir Richard Branson's Brilliant Birds."
Contacted by email on Thursday, Moloney said the Compass Point flamingo is likely a "first-year explorer, too young to mate and not interested in learning quite yet. It will return to its family in a few months, if not sooner."
"It's a quick flight for them," said Moloney. "There would be a lot of activity this time of year around companion-group forming, nest building and general preparations as chicks begin to hatch. Not all flamingos are ready for or interested in this type of activity, and birds with this temperament will take off to be alone and explore," she said.
While Caribbean flamingos used to inhabit the Virgin Islands, they were extirpated by the 1960s, according to a paper Moloney authored in 2018, "Reintroduction of Caribbean flamingos to the Virgin Islands: Support systems for a successful colony on Necker Island, British Virgin Islands." Reintroduction efforts begun in the 1980s have resulted in colonies of about 200 birds on Anegada and 300 on Necker Island.
While flamingos might choose the same types of C-shaped, sheltered beaches and large ponds where humans have built their homes and hotels, they are not likely to settle in heavily populated areas, Moloney said.
"But, they do fly by under cover of night to see what we're up to or to travel to other islands or even the lower states after the chicks are raised. And there's always the possibility that this bird is slightly injured and resting to heal before leaving once again," Moloney said.
Key to the Compass Point flamingo's wellbeing is that it be left alone, Moloney said.
"The biggest issue it will face would be people and their pets. It needs to be left alone. There's plenty of food in small ponds like this one if dogs and people don't bother it. It will only land on a pond with enough runway to take flight again. It's important not to stand in the way of its egress through open space where boats might want to view it," Moloney said.
There also is the possibility that the flamingo just might be an ambassador for its colony, said Moloney.
"If it sticks around and feels secure, it will communicate that information to others upon its return and you might just find more checking the area out," Moloney said.
"Compass Point always intrigued me as a less exposed and more viable location for extended flamingo stays," Moloney said. "The flamingo population is growing in the BVI. It will hit a tipping point, barring hurricane or other population setbacks, and younger birds will look for new locations. There's the possibility – actually, the hope in me – that adventurous souls will decide to try a season in the USVI, and maybe discover a new home."