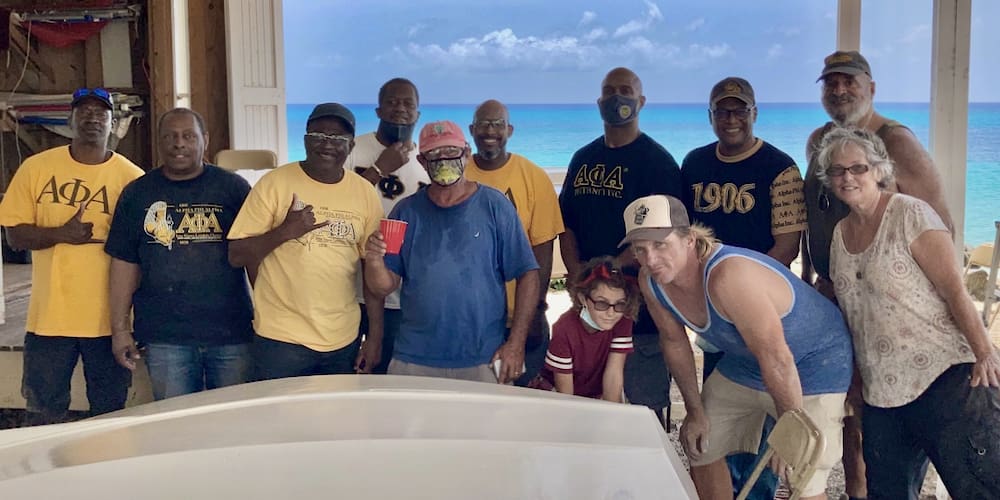 Friends of the Frederiksted Community Boating came together recently to sand, patch and paint the sailing school's wooden dinghies, readying them for the sailing program which will run from July 6 through 30.
The Caribbean Centers for Boys & Girls of the Virgin Islands will participate in the summer program again.
The program marked its 20th anniversary in 2019, but COVID-19 knocked the sailing school out of the water in 2020, according to Neil Canton, director of the Caribbean Centers. To bring it back for 2021, he enlisted help from his Alpha Phi Alpha fraternity brothers and from other generous and caring community members.
"I spoke to co-founder Susan Allick Beach about the work that would be needed, and we spoke to folks who have an interest in boating," Canton said. "Our local Alpha Phi Alpha Fraternity is always ready to help in the community, so I checked in with them, set a date, and we made it happen."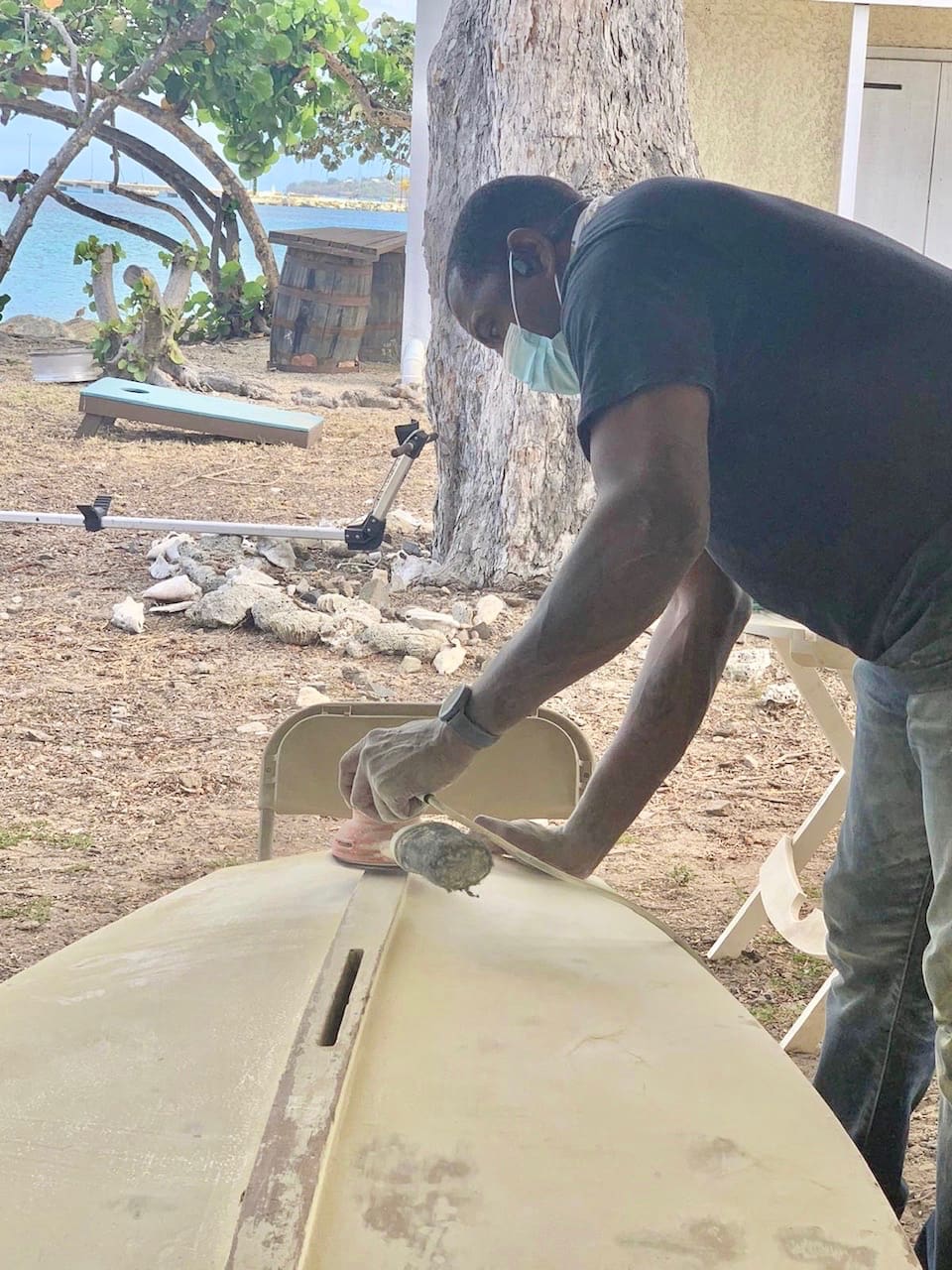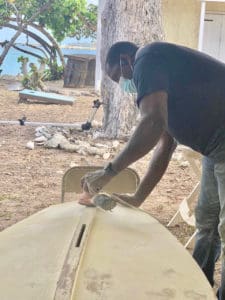 The Alpha Phi Alpha Fraternity team included Frank Abednego, Neil Canton, Joseph Bramble, Dino Fontaine, Miguel Trichoche, Emmett Hansen and Shomari Moorehead.
Beach said, "Yacht Rock Charters owner Jarid Astin, close friend of co-founder Wilfred 'Junie Bomba' Allick Jr., was passionate about fulfilling Bomba's wish to help keep the sailing program alive."
Astin advised the work team on materials and techniques and was a vital presence for the project, Beach said.
Gold Coast Yachts president Rich Difede supplied the epoxy expertise. His wife Carol worked alongside the team, sanding and dusting; they also worked with the tip-and-roll technique, where one painter rolls the paint on and the second painter touches up with the brush, Beach noted.
Workers came in shifts from 9 a.m. to 2 p.m., April 17, and worked on 10 wooden boats. They all felt a sense of accomplishment and satisfaction in being a part of helping the CCBGVI and Frederiksted Community Boating, Canton said.
Johann Clendenin, a long-time supporter of Frederiksted Community Boating, joined the team with Parks and Recreation Assistant Commissioner Calvert White, who is also an Alpha Phi Alpha Fraternity brother.
The Caribbean Centers for Boys & Girls of the V.I. first collaborated with Frederiksted Community Boating in 2019. Canton said they will be involved again, registering and signing up sailors for the 2021 program. Beach will present a one-hour lecture at the start of the first day using the U.S. Sailing Guidelines.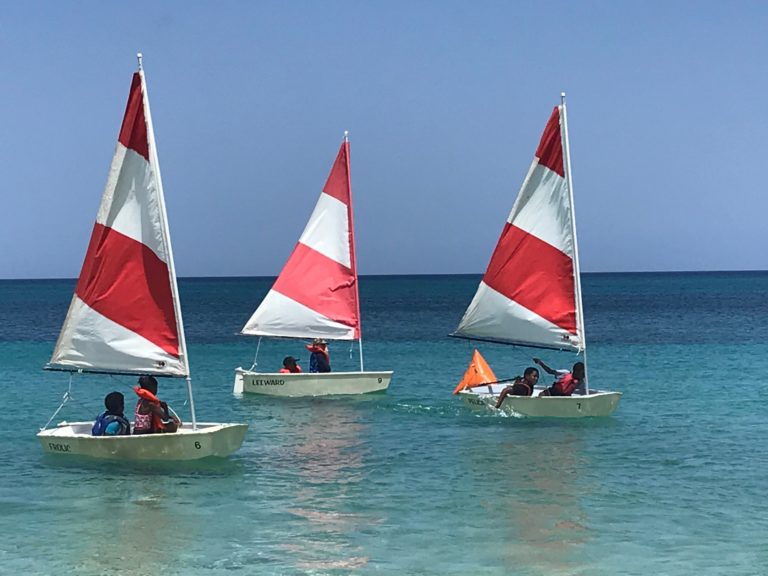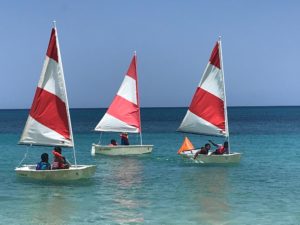 Every summer since 1990, children ages eight and older have enjoyed sailing under the tutelage of Bomba, Beach and former students, who have been certified over the years.
According to Beach, co-founder Junie Bomba is off island and recuperating from a health issue. He sent thanks to the community, family, and his friends for keeping his dream alive, she said.