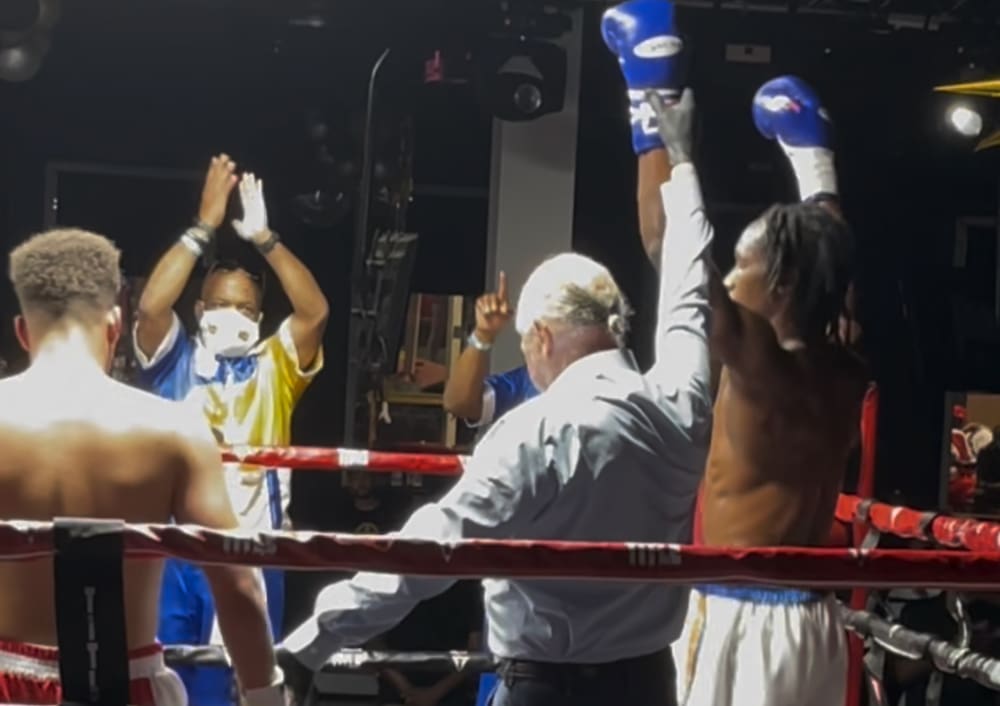 After months of intense training, V.I. boxer Deion Pruitt put on a show in his first professional bout, earning plaudits for his potential as he turns now from his first pro win and begins preparing for the 2021 Pan American Boxing Qualifications.
Pruitt defeated Chris Levant, scoring a technical knockout 16 seconds into the second round of the scheduled four-round match in Atlanta. Pruitt's professional record is 1-0, while Levant's falls to 0-4.
"I thought it was spectacular," said Sandy Halliday, who has worked with Southland Gaming, one of Pruitt's sponsors, for 15 years. He was able to witness Pruitt's debut firsthand.
"Deion Pruitt is a superstar in the making," Halliday said.
Pruitt was modest about his win.
"It's one of many wins," he said, reflecting on his first professional victory. "I was able to secure the 'W' but I'm not letting it get to my head. It was a good learning experience as I got to perform and represent the Virgin Islands. The goal is to be a champion at 175 light-heavyweight."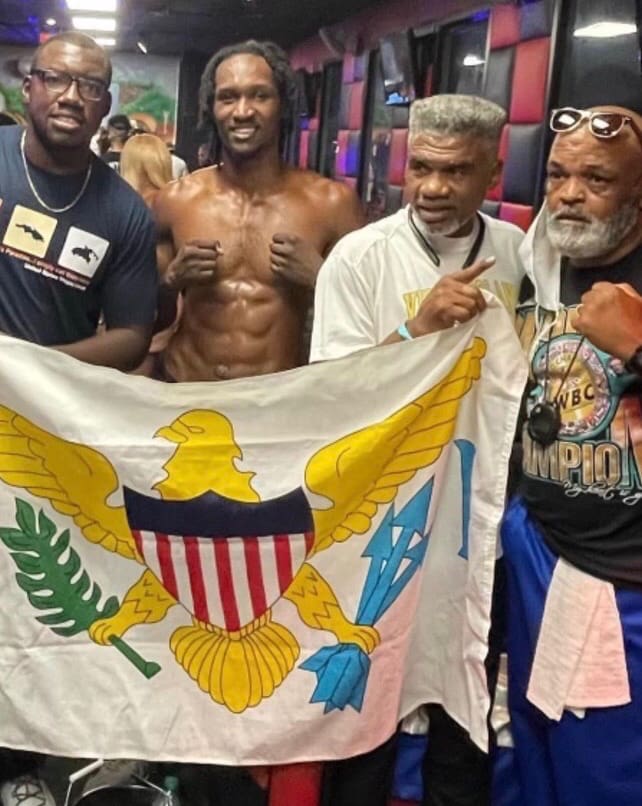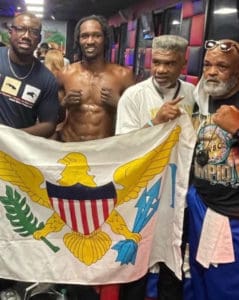 When asked about how he felt going into the match, Pruitt said, "I give respect to anybody I hop in the ring with. I don't underestimate anyone."
Pruitt says he is "thankful for the support from community members and his sponsors." He is especially thankful to Southland Gaming, who he says, "has been sponsoring and supporting me before and during my professional career."
Pruitt started boxing in middle school as a way to defend himself against bullies and has been fighting in amateur boxing competitions since 2016. He is coached by former professional boxers Julian "The Hawk" Jackson Sr. and Randy Williams.
Halliday said Pruitt's successful professional debut is something he can add to his list of successes.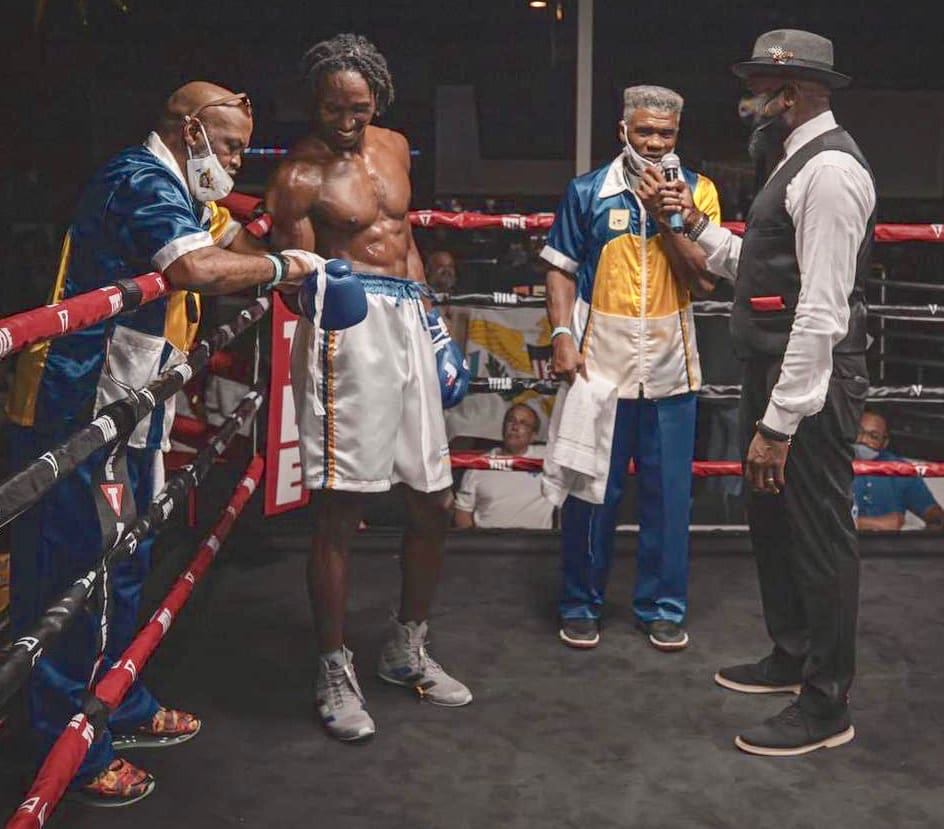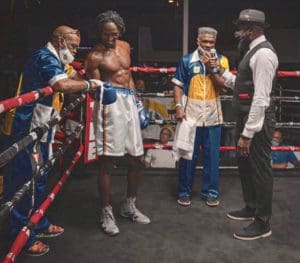 "I've supported Julian Jackson since the '70s. His coach told me Julian was going to be somebody and all these years later, Julian has said Deion is going to be somebody. And I said that is so funny that your coach used the exact same language, the same words when he was speaking about you in the '70s, that you're using about Deion right now," Halliday said.
Southland Gaming has supported Pruitt's boxing career and looks forward to continuing to support him, said Halliday, who is Southland's director of responsible gaming. When asked if he thinks Southland Gaming will continue to sponsor Pruitt, Halliday replied "Oh absolutely, that's exactly what we're doing. We need about 20 more businesspeople to get on board. This is very important to the island. Julian Jackson has literally saved kids' lives by having this program."
Halliday also credited Shaine Gaspard and Robert Huckabee with Southland Gaming's sponsorship of Pruitt.
Pruitt will compete in the 2021 Pan American Boxing Olympic Qualification Tournament in May as he continues to build his professional career.
Pruitt's other sponsors include Tempair International, Industrious Auto, St. Thomas Reformed Church, Peters Auto Body, Ariel First Class Barber Shop, Asfour Clothing, Texas Pit BBQ and Passport Caribbean Clothing.