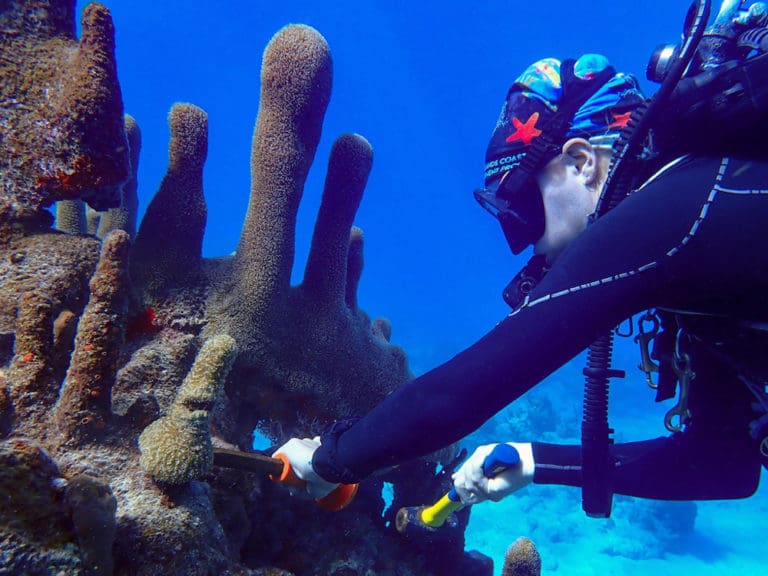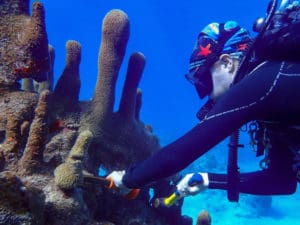 Eight fragments from three different Pillar corals were flown from St. Croix to St. Thomas in the first collaborative "Coral Rescue" flight in the USVI, according to the V.I. Coral Disease Advisory Committee.
In a news release issued on Friday, they said the coral fragments were severely affected by Stony Coral Tissue Loss Disease, with on-land aquarium treatments on St. Thomas likely the only way to save these corals from dying.
Scientists and natural resource managers have been concerned about Stony Coral Tissue Loss Disease since it was first observed in USVI waters in January 2019. With the formation of the Virgin Islands Coral Disease Advisory Committee, reef experts and managers have worked to identify, treat and mitigate the impacts of the disease on coral reefs in the territory.
While some treatments, such as the use of antibiotic-infused paste, can be effective for treating corals on the reef, some species of corals are more sensitive to the disease and quickly become too heavily impacted to be treated effectively in the water. Without any intervention, these corals will die, the group's news release said, in many cases resulting in the total loss of this species from entire reefs and even regions.
For example, there have been no Pillar corals observed across the southeast Florida reef tract since disease ravaged the area.
For this reason, VI-CDAC began to explore the possibilities for corals to be "rescued," with a whole colony or part of a colony brought to on-land facilities and intensively treated with antibiotics in aquariums.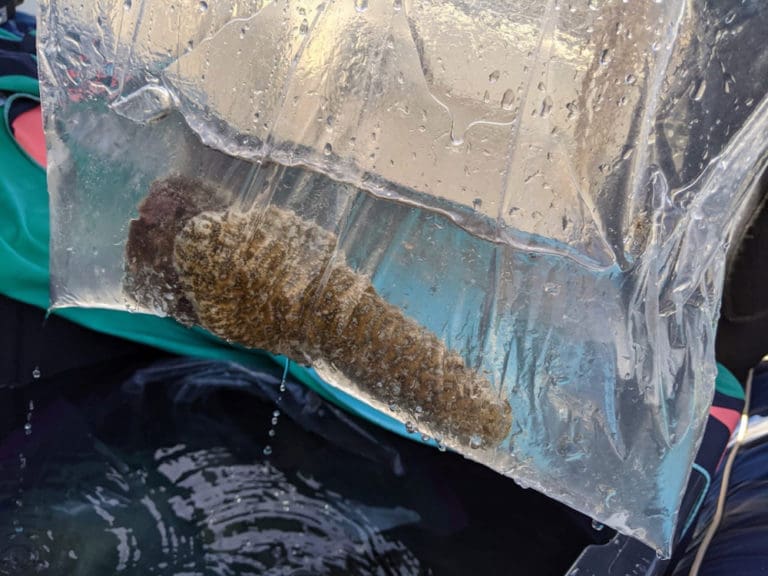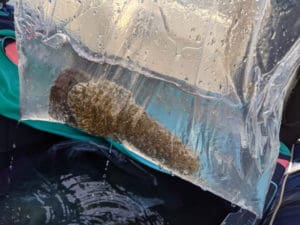 With more than 200 fragments from 11 different affected species now in on-land care, the aquarium treatments have proven to be almost 100 percent effective at stopping coral disease and keeping coral colonies alive.
The preliminary trials were conducted collaboratively between the University of the Virgin Islands and Coral World Ocean Park, both of which have established coral restoration and coral nursery programs that can use these corals and fragments to turn one coral into several using specialized techniques. While the teams still face challenges of rehabilitating corals back to the reef as Stony Coral Tissue Loss Disease persists, the current restoration programs can still rescue many of these species from local extinction, according to the statement.
The transport of the eight fragments, which occurred on March 14, marked what the VI-CDAC called "a dramatic expansion" of the coral rescue program, the first time live corals have been transported from St. Croix to St. Thomas for treatment. Coral Disease Response teams led by the Caribbean Oceanic Restoration and Education Foundation removed portions of several large diseased Pillar corals from Cane Bay, carefully packaging them to be flown from St. Croix to Coral World Ocean Park's coral rescue facility on St. Thomas.
Following the short flight, the corals have been placed in rescue aquaria and are undergoing careful treatments over the next two weeks. Once cured, they will be placed under long-term observation with other rescued species until they can be returned to the reef.
Joe Townsend, local coral disease response coordinator, and NOAA Coral Management Liaison Leslie Henderson were both present and key coordinators for the rescue.
"There are certain corals you can't help but get attached to and these were some of those corals," Henderson said. "For some of these individuals, they probably wouldn't have survived another week in the water."
Townsend praised the combined effort to save the fragments.
"To have volunteer divers to retrieve these corals, a team to get them shipped across the territory and have them received and treated all in the same day was an incredible feat," she said. "We want to continue to do everything we can to save corals and coral reefs across the entire U.S. Virgin Islands."
VI-CDAC is continually encouraging community members to report Stony Coral Tissue Loss Disease or other coral reef concerns on the group's website.
The news release said all coral treatments and transportation conducted by the C.O.R.E. Foundation, Coral World Ocean Park or the University of the Virgin Islands is conducted by trained personnel only and is permitted by Department of Fish and Wildlife Permit No. 19057U.