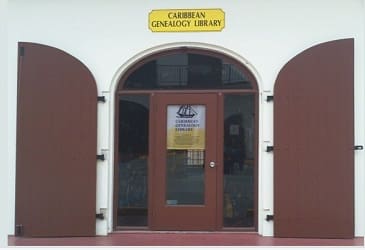 Members of the Caribbean Genealogy Library on Saturday hosted a workshop on "Danish National Archives, Tips and Tricks for Danish West Indies Genealogy Research" to aid community members in genealogy research of the U.S. Virgin Islands prior to 1917.
For some, tracing family history and uncovering family records is quite difficult. And tracing family history from a time when your territory was colonized by a different country and kept records in a different language can be even more difficult.
The members of the Caribbean Genealogy Library understand the struggle with uncovering one's family tree and hosted the workshop to lend a helping hand.
In Saturday's workshop, held virtually via Zoom, 118 people joined to witness Dante Beretta explain how to research family lineage.
"Before you start, know your people, know your archives and know a little Danish," Beretta said. "Who are you looking for? Know their name. And with a name, I would also go with a nickname because that's a common thing with islanders, and some of those names do show up in the archives."
Beretta said he has been able to trace his family's roots through the 1911 census of the Danish West Indies.
Beretta also noted the importance of having a foundation before you start.
"There are five million records. It is difficult to understand the organization's records. There is an index, but it only covers a small fraction. And then many of the records are in Danish and gothic script," Beretta said.
The organization he references is the Danish National Archives – Rigsarkivet, which can be reached at this site.
The archives for the Danish West Indies are known as the West Indian Records, Beretta said. These records are organized into 26 groups (maps, census, accounts, etc.) that might contain scanned book pages or files related to that particular group. The records also have their own individual URL that Beretta encourages researchers to save as they download their information so they can easily access the record again at a later date.
"It's a little bit funky as far as the organization," Beretta said. "You just have to kind of know that and be comfortable jumping around. And there are records that you think, 'Oh this is a census,' but it might be in a different record group," Beretta notes. "The accounts is kind of like the first big general group, and I drill down to what the contents are. But the contents, I would look of as an actual book. And sometimes it's physically a book or a couple of books or a file group."
A common problem that occurs during research is not being able to find an ancestor in the archive's index. Beretta said that specific records on people exist but might not be indexed. Also, he said, "A name could be spelled differently. And so, it's the index's job is to do it original verbatim even though you may know that name is spelled wrong." Names such as "Sprauve" and "Quetel" have multiple spellings, Beretta said.
"I've seen some records where it's 'Ketel.' And you know [because] you're looking at a record from Frenchtown," Beretta said. Once he sees an issue like this, he notes it in the index of the archives that one name may be synonymous with another spelling.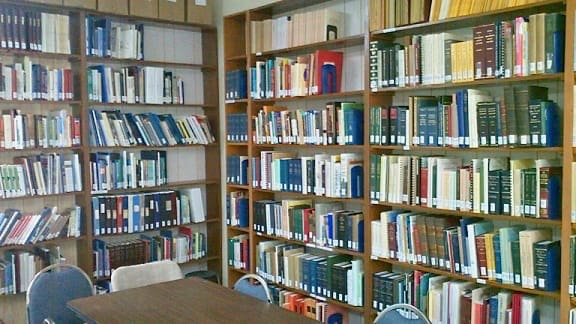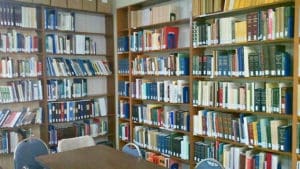 Other issues include researchers looking at the wrong time period and looking for records that are documented but not located in the Danish National Archives. Instead, they are housed in the United States National Archives.
For individuals just starting their family genealogy research, the census and church records are a great place to start, he said, and several audience members who have been researching their family's history agreed.
The census records begin with 1841 and end with 1911 and are organized by island, town and quarter.
"One of the things I like about the census is that almost everyone is included. If somebody is off-island [it] is supposed to kind of say that this person is off-island. And you'll oftentimes see that with a sailor, they might not have been present, but it would be enumerated that they were off-island."
The archives also include books for free and unfree people. For enslaved people, surnames are often omitted. One way to distinguish one person from another is by place of birth or village. According to Beretta, when looking for enslaved people, "[It is] very difficult to find the records and make sure who you're looking at is who you want to be tracing. It is difficult but not impossible."
However, he also mentioned that the landing page has plenty of sources about slavery that are good places to get started.
In addition to family records, there is information on significant historical events like the 1848 Slave Revolt, 1878 Labor Riot, trades and commerce, taxes, wills, probate, burial records and natural disasters.