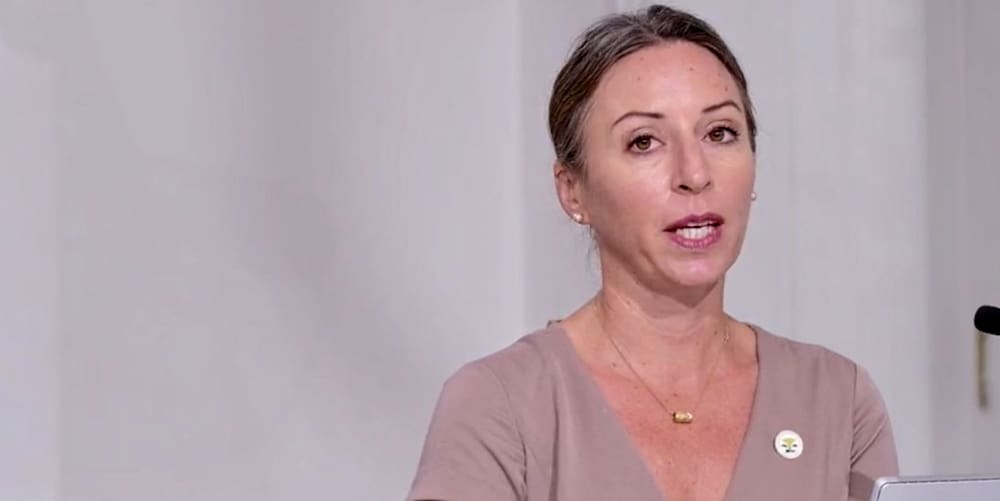 With the territory continuing to report a low weekly COVID positivity rate, restrictions are easing for bars, beaches, restaurants and taxis, allowing for later hours and more capacity, according to officials.
At Monday's weekly press briefing, Gov. Albert Bryan Jr. said that starting next week beaches can remain open until 5 p.m. on weekends and holidays, while taxis can transport more than the 50 percent capacity limit if passengers are part of the same family or traveling group. Additionally, restaurants can now seat up to 75 percent of their approved seating capacity, along with more than six people at a table if all customers are in the same party.
Masking and social distancing remain in effect at all venues.
With the slight relaxing of restrictions, Bryan and the Health Department team also urged residents to continue getting tested, reporting symptoms, following health guidelines and taking advantage of the opportunity to get vaccinated. As of Monday's news conference, Health was tracking 110 active cases of the virus in the territory, with an overall 47,981 residents tested and 2,646 positive cases. Within the active cases, four are being treated at Gov. Juan F. Luis Hospital on St. Croix and one at Schneider Regional Medical Center on St. Thomas.
According to Territorial Epidemiologist Dr. Esther Ellis, the response to Monday's opening of community vaccination sites on St. Thomas and St. Croix has been high, and residents are urged to continue calling the V.I. Territorial Emergency Management Agency's appointment hotline at 340-777-8227 (340-777-VACS) to get scheduled.
As of Sunday, 14,221 first doses of the vaccine, along with 6,786 second doses, had been administered territorywide, and Ellis said appointments are available beginning Wednesday from 8 a.m. to 5 p.m. The opening of the community sites increases access to the vaccine to the general public, which Bryan said puts the territory ahead of other U.S. jurisdictions, which are still rolling it out to Groups 1 or 2.
It's still critical, Ellis added, that residents exhibiting symptoms or who have been exposed get tested.
Pop-up testing sites this week will be at:
– Home Depot on St. Thomas on Tuesday, March 2, from 1 to 3 p.m.;
– Canegata Rec. Center on St. Croix on Tuesday, March 2, from 10 a.m. to 1 p.m.;
– The V.I. Port Authority Gravel Yard on St. John on Wednesday, March 3, from 1:30 to 4:30 p.m.;
– Buddhoe Park on St. Croix on Thursday, March 4, from 10:30 a.m. to 1:30 p.m.; and
– Fort Christian parking lot on St. Thomas on Thursday, March 4, from 1 to 3 p.m.
Data collected from the testing sites are included in the department's daily epidemiology reports, Ellis added.