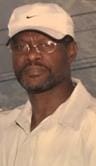 Alden Wilmot George Jr. (Junie) died on Jan. 26 in Orlando, Fla.
Alden Wilmot George's first viewing will be from 3-5 p.m., Monday, Feb. 22, at Turnbull's Funeral Home. The second viewing will be from 9-10 a.m., Tuesday, Feb. 23, at Blyden Memorial Chapel followed by a service at 10 a.m.
He was preceded in death by two sons: Aaron (Chino) and Kareem (Squeezie) George; parents: Wilmot and Constancia (Era) George; and brothers: Enrique and Dale George.
He is survived by sisters: Sandra George Faulkner and Rona Mae George-Freeman, Ora George-Williams, Gretel and Gaynelle George, Hariette George-Williams (all of N.Y.), and Alecia Illis and Diana George-Wilkes (St. Thomas); brothers: Noris George (Colo.), Franklyn George (Wash.); sister-in-law, Carol George (Md.); and aunt, Cynthelia George-Turnbull.
He is also survived by sons: Hassen (his caregiver), Paul, Michael and Alden George Jr.; daughters: Abigail and Monique George; grandchildren: Keith Mercer, Kareem Mercer, Nikiha Mercer, Nia Mercer, Dante George and Ajani Azisa George; Shanique, Paul McGregor Jr., Thishell George and Lenando Dewinth George, Aziza, Kiziah and Jahzara George, K'Zariah George, and Nycia and Michael Anthony George; as well as numerous nieces, nephews and cousins, and Shamara Joseph (his caretaker).