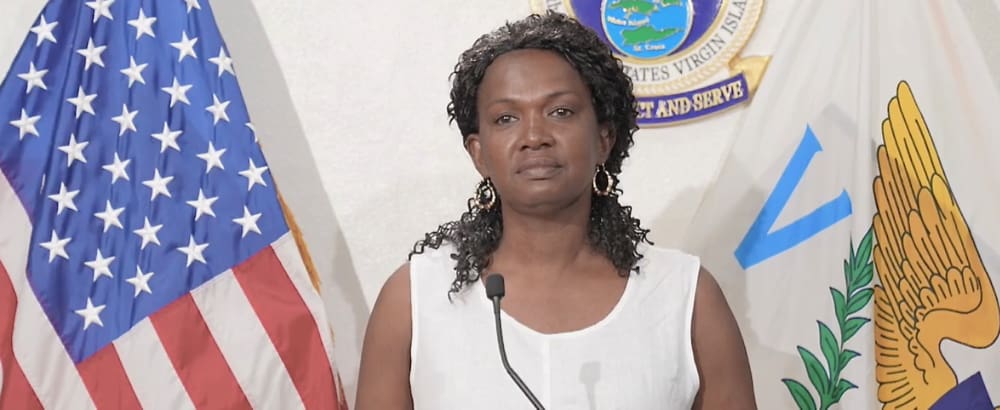 The search continued Friday for 80-year-old Michael "DoDor" Emmanuel, who was reported missing Feb. 19 from the Canebrake Apartments in Frederiksted.
At a news conference Friday afternoon the Virgin Islands Police Department again asked the community to be vigilant in its efforts to locate him.
Emmanuel might be showing signs of Alzheimer's disease, Deputy Chief of Police Sean Santos said. Emmanuel is a Black male, 5 feet 5 inches in height, weighing approximately 150 pounds. He has black hair and brown eyes, with a dark brown complexion.
Santos said that the department has received a lot of phone calls as to Emmanuel's location and the last tip received said that he was seen in the area of Estate Strawberry.
"We do have officers out there looking for him," Santos said. "We do ask the community if you do see Mr. Emmanuel please give us a call right away. Stay on your cell phones and try to keep your eyes on him."
A $1,000 reward was announced Thursday and has since been increased to $3,200.
"I had a conversation on the radio with Hugh Pemberton who immediately pledged $500 to add to it," said Toby Derima the public information officer for the Virgin Islands Police Department. Soon after, other businesses and members of the community immediately followed suit, adding to the reward.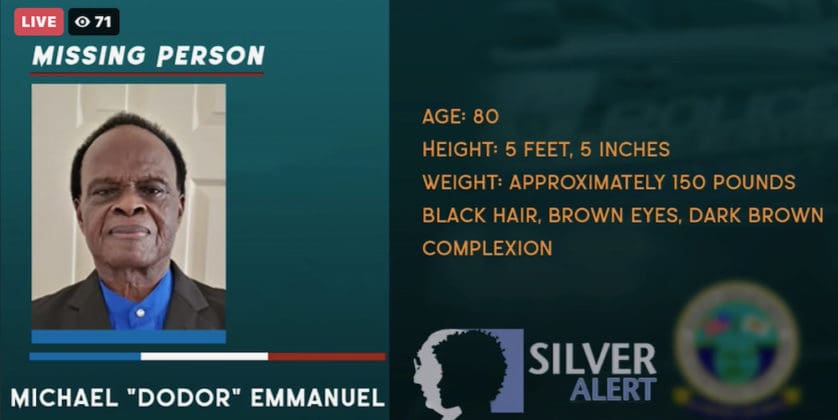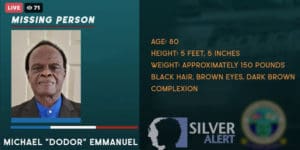 Emmanuel's daughter, Ena Auguste, acted as the family's spokeswoman at Friday's news conference.
"It has been eight days now, and I have been on my feet for these eight days, night and day," Auguste said, expressing the family's appreciation for the support and volunteers who have been searching for her father.
But more help is needed, she said.
"Those of us who have not been out there I am pleading on behalf of the family. Come out, it could be your dad, your husband, your brother, your grandfather, your cousin. We never know who is next in line," she said.
At about 4 p.m. Friday the family planned to meet at the Whim Ballpark in Frederiksted and search through Campo Rico and Whim.
"With the Lord's guidance and protection, we are going under his care in full force," Auguste said. "It is heartbreaking, it is tiring, but I am standing firm because God is giving me the strength and support, I need to move forward."
Police urged anyone with information about Emmanuel's location to call 911, the Wilbur Frances Command at 340-778-2211 or the crime tip line at 340-778-4950.