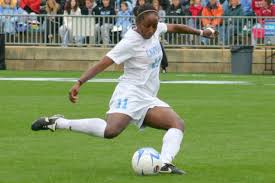 The USVI Soccer Association has announced its participation in several International soccer tournaments during the 2021-2023 calendar. Tournament participation falls in line with the USVI Soccer Association's objectives to enhance, assist, develop and promote the game of soccer constantly throughout the territory.
USVISA'S initiatives incorporate soccer's principles of fair play as well as its unifying, educational, cultural and humanitarian values, particularly through youth and development programs.
The USVISA National Senior Men will be the first team in action for 2021, when it starts its FIFA World Cup 2022 Qatar qualifications against Antiqua and Barbuda in March.
The USVI Soccer Association is currently preparing teams for participation in the following tournaments:
 2021 Concacaf Women's Under-17 qualifiers
 Concacaf Qualifiers for the FIFA Women's World Cup 2023 New Zealand
 2022 Concacaf Girls' Under-15 Championship
 2022 Concacaf Boys' Under-17 Qualifiers
 2023 Concacaf Women's Nations League
Qualification tournaments are used to be eligible for age-specific FIFA World Cup Competitions.
The national team selection process is ongoing. Persons interested in participating in the national team program can contact the USVI Soccer Association for more information on training schedules and locations.
For more information on USVI Soccer Association programs, contact the association office at 719-9707 or email usvisoccer@gmail.com. Follow it on Facebook at: USVI Soccer Association.