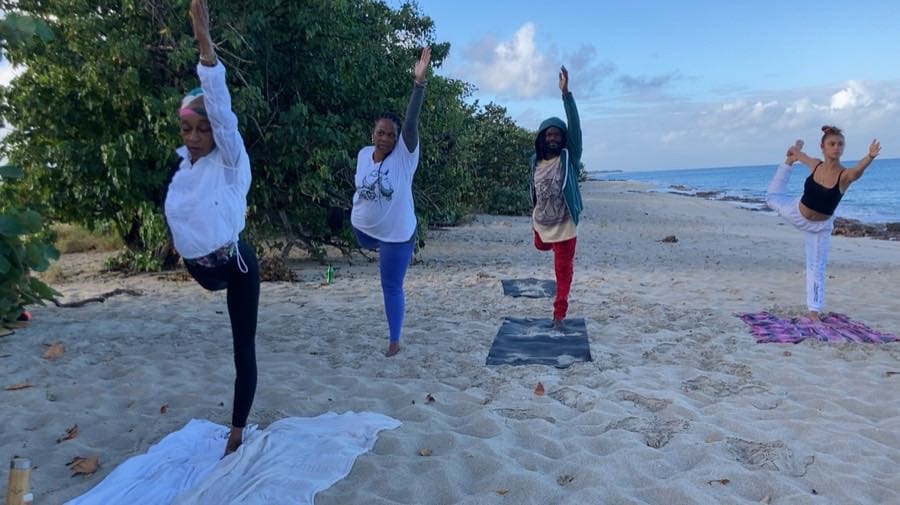 A lesser-known yoga form, the Kemetic practice from ancient Egypt, was revitalized in the 1970s and is becoming more popular around the world, including a chapter on St. Croix that practices three times a week on a west end beach.
Kemetic yoga, originally Kemet, as in the African Kemet civilization, was modernized by Asar Hapi and Yirser Ra Hotep. They melded hieroglyphics, wall carvings and paintings of pharaohs in stretching positions with physical movements, breathing techniques and meditation to evolve the practice. Today, the resulting practice is certified by Yoga Alliance.
The Kemetic yoga system combines physical movements with controlled breathing and meditation. According to Hotep and Yoga Alliance's website, the postures create an alignment of the spinal column and correct defects in the skeletal muscular system to alleviate stress, improve circulation, nutrient and oxygen supply and allow energy and cerebral spinal fluid to flow more efficiently.
Several of the poses, or asanas, taught in Kemetic yoga are similar to those practiced in Indian yoga because both are based on ancient Egyptian records. The "tree" pose is the same in both practices, but the sphinx is different and called Heru Amkhet in Kemet. The Kemetic Pose of Immortality mirrors the carving found on Pharaoh Tutankhamen's chair, according to Rosalind Cummings-Yeats in a Yoga Journal article. The Kemetic Ausar pose involves folding the arms in a certain way, and in the Sesh pose participants are sitting on their heels.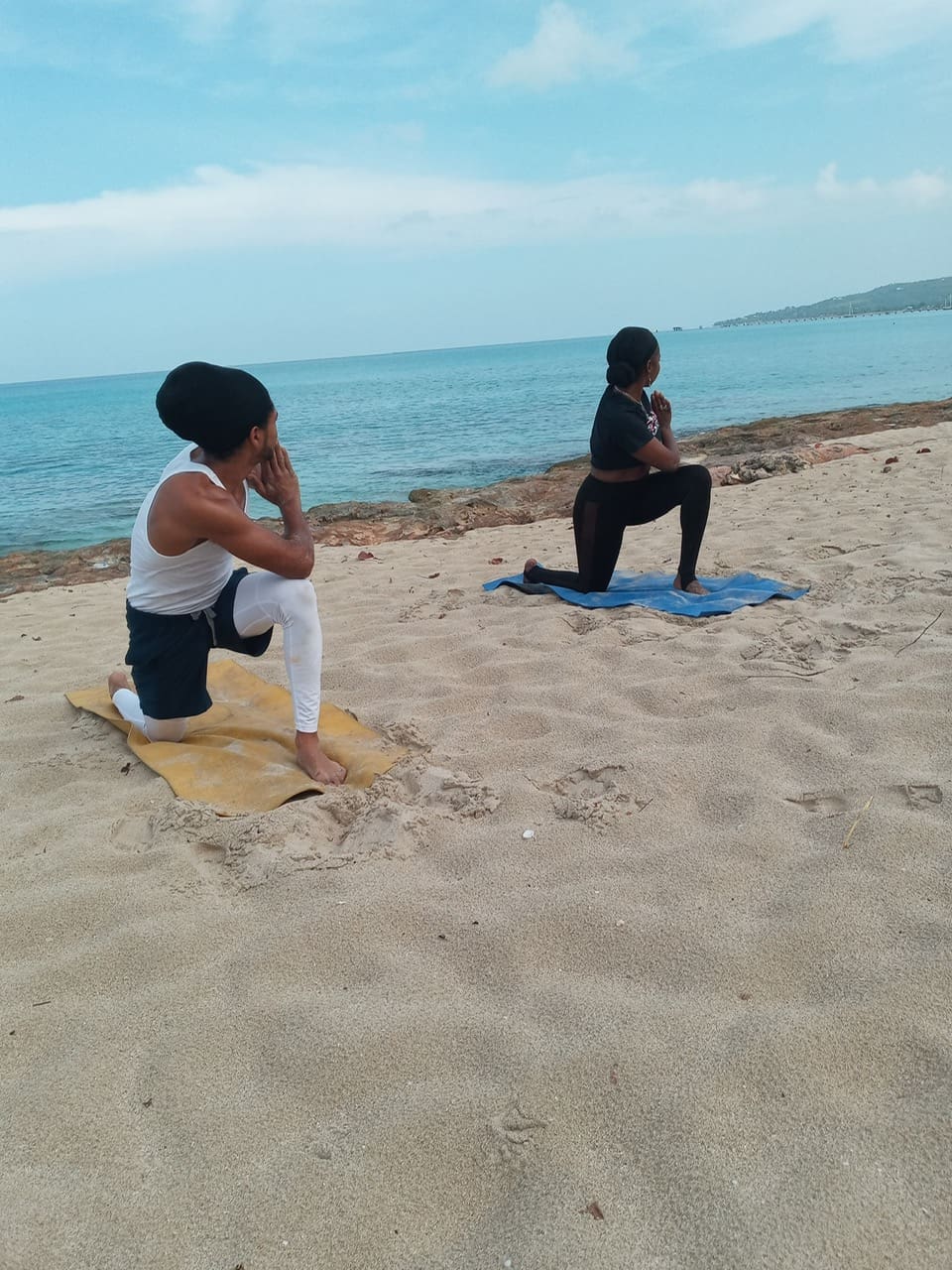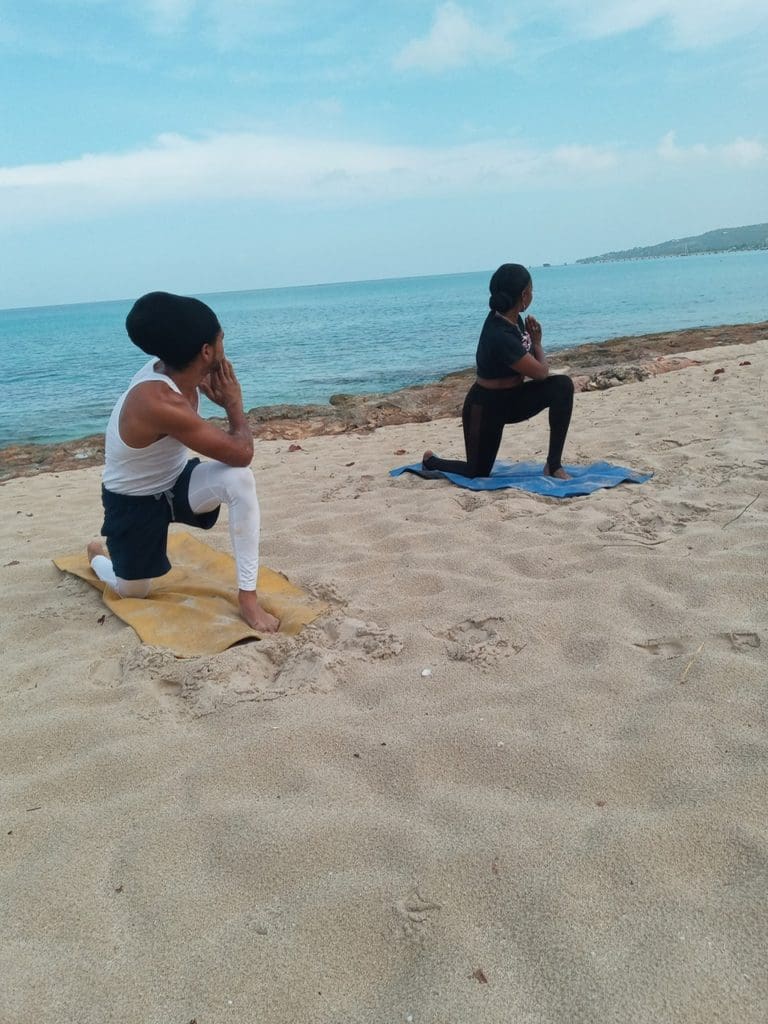 Some, including Hotep, say that Kemetic practice is older than the Indian method because no records were found of it in India, where yoga was said to have originated.
"It is an ancient African form of yoga based on the culture of ancient Egypt, known as Kemet, Land of the Blacks," said Cynthia McCoy, a Black Kemetic yoga teacher from Atlanta.
McCoy described three major differences between Kemetic and Indian yoga. First, Kemetic yoga poses imitate ancient Egyptian deities depicted on the walls of ancient temples and hieroglyphic texts – Indian yoga poses have several sources including military training. The second difference is there is only one type of Kemetic yoga while there are various types of Indian yoga. The third difference is that Kemetic yoga is culturally and spiritually relevant to people of African descent and more inclusive, accessible and relatable than Indian yoga, she said.
Darshania Domingo teaches the west end Kemetic yoga class on St. Croix. She learned the practice from a book and eventually in Jamaica from Hotep, one of the founders of the modern practice. She said she was lucky that her first yoga class was with a Black instructor and has discovered over the years that Black women are not always comfortable in a class with predominantly white participants.
"It's important to offer it for everybody, but especially for my people to let them see what is possible," Domingo said. "It's very important to be inclusive."
Domingo said there are now 5,000 instructors around the world. Her goal is to get as many people as possible into the practice.
"It's important to provide an opportunity for the community to be part of health and wellness practices. Wellness should not be for the elite. It should be for everyone. Black people do not have the same longevity – they are dying faster," Domingo told the Source.
Editor's note: Darshania Domingo occasionally writes for the Source.