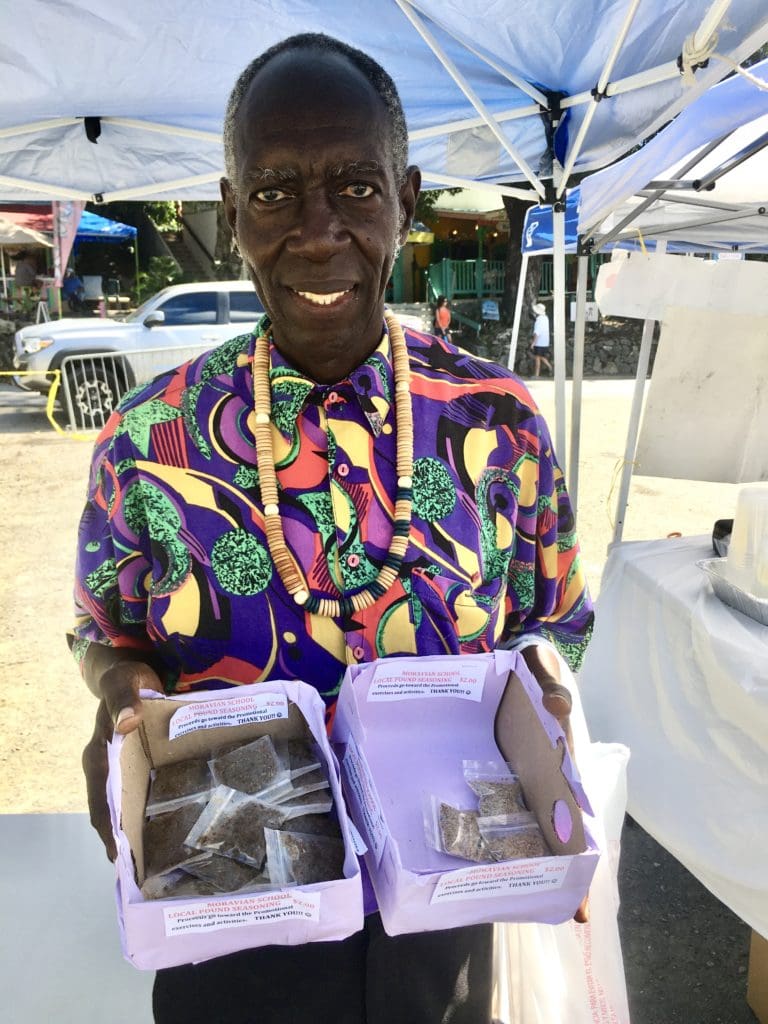 The COVID-19 pandemic has prevented the Virgin Islands National Park from fully celebrating Black History Month with its traditional Folklife Festival.
But considering that this year is the 30th anniversary of the park's popular event, the organizers couldn't just let the month slip away without some sort of recognition. This year, they'll be holding a scaled-down version, according to Laurel Brannick, supervisor of the Interpretation Division within the National Park.
On Friday, Feb. 26, the public is invited to stop by two locations within the Virgin Islands National Park between 10 a.m. and 2 p.m. to enjoy presentations by some of the culture bearers who regularly participate in the event. The two sites are the Annaberg Sugar Mill ruins and Peace Hill.
The demonstrations scheduled for the Annaberg Sugar Mill include moko jumbie Yisrael Petersen and quelbe musicians Crispin and Junior Webster of the Music Makers. Henry Powell and Geneva Paris will display their family's collection of historical artifacts, and Lorelei Hendrickson will present traditional medicinal plants.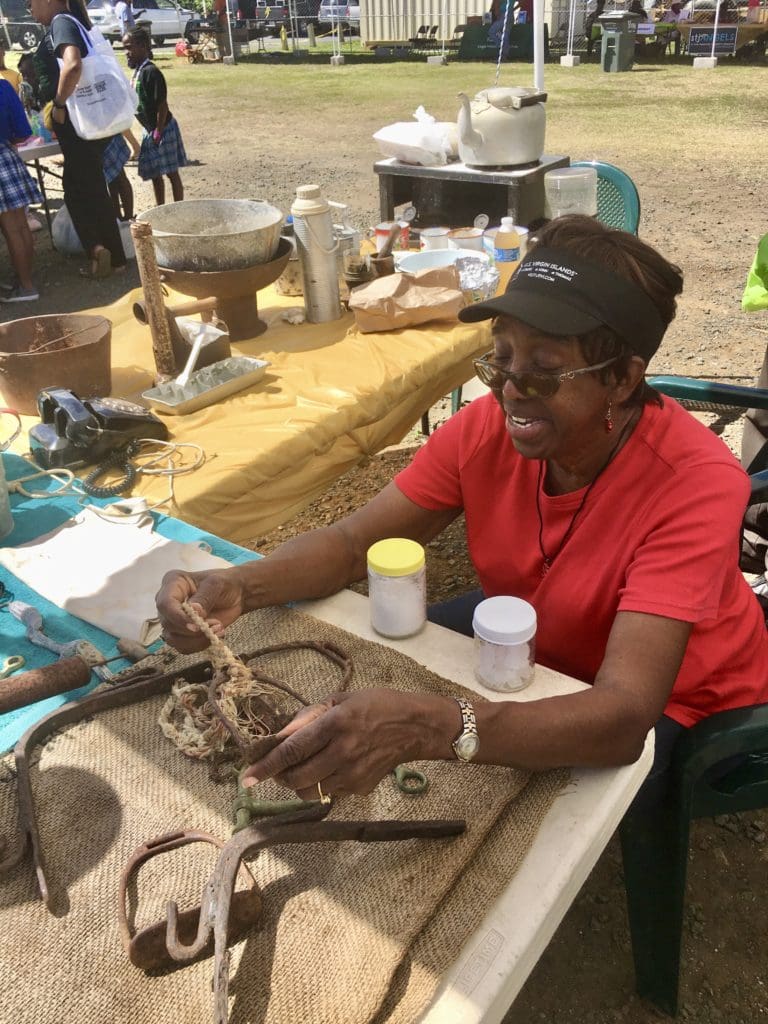 At Peace Hill, visitors will have a chance to hear storyteller Glenn "Kwabena" Davis spin old-time tales while his daughter, Shandis, demonstrates how to make maubi, a traditional local drink. Delroy "Ital" Anthony will display his homemade crafts made of native materials, and the BCCC/UVI Bamboula dancers will show the power of women through dance.
To keep within the guidelines of COVID safe behavior, visitors will be required to wear masks and keep socially distant from those who are not in their group. No food and drink will be served, so there will be no reason to remove masks, Brannick said.
The Folklife Festival is usually filled with school groups from St. Thomas and St. John, but in order to keep the crowds down, this year only the children of St. John were invited to attend.
Those who can't make it to the demonstrations can still enjoy the festivities by watching a one-hour video about the Folklife Festival that aired on WTJX earlier in February. "Celebrating Culture from Where We Came to Where We Are" on Facebook includes performances, demonstrations and interviews with Virgin Islands National Park employees who originated the festival as well as those who have carried on the traditions. The video is also available on YouTube.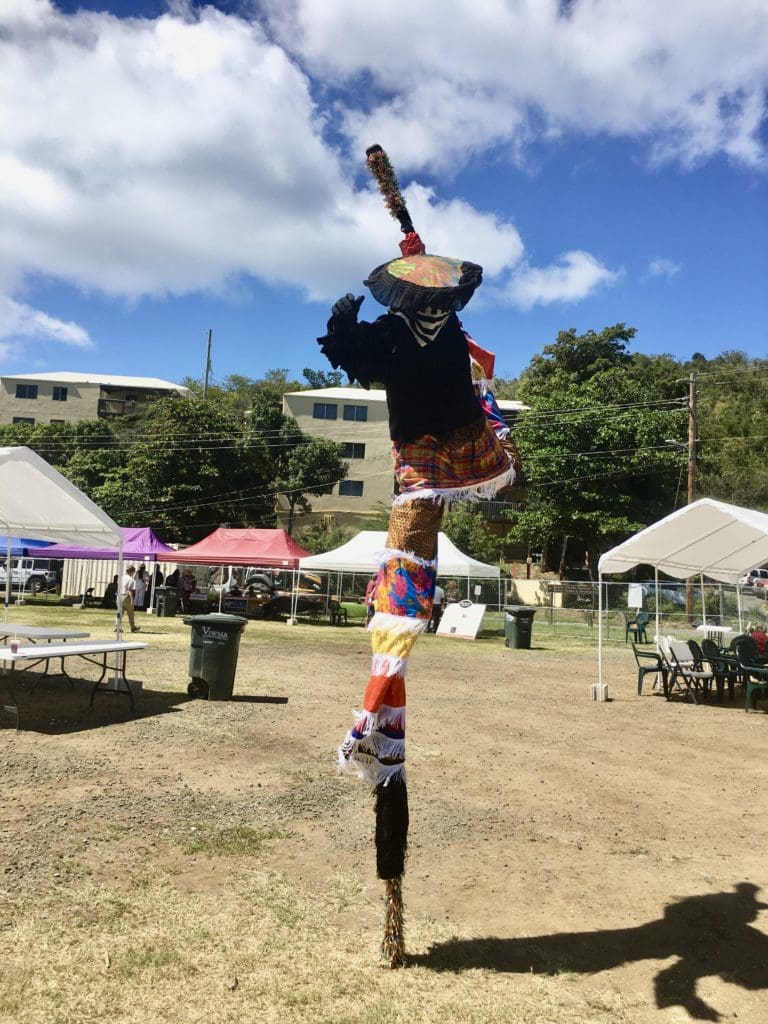 "You can find cultural treasures of thousands of years of history and of lived experiences here in Virgin Islands National Park," said Park Superintendent Nigel Fields. "These histories speak to us, they embolden us, they inform us and they steady us. The purpose of the Folklife Festival is to share our park through the lens of this vibrant Caribbean culture, so you may see, imagine and experience the life ways of an indomitable people."
Fields noted that it's not enough simply to remember traditions; we must also ask ourselves how to transfer what we value. "How do we convey the meanings and relationships we have with one another here in the Virgin Islands?" he asked. "This year, memory is being celebrated. This year we express gratitude that memory, traditions and education synergize to expand our minds while nourishing our souls."