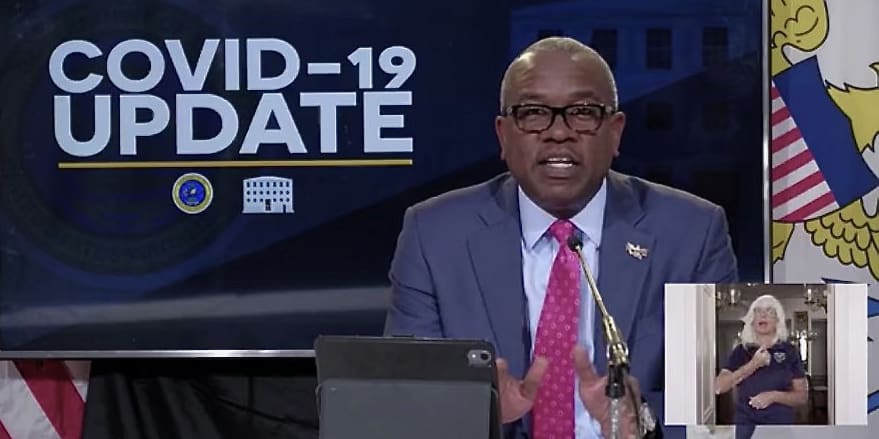 The territory is now a year into its COVID-19 response efforts and will begin "another chapter" on Monday, March 1, with the opening of two community vaccination centers that will be open to the general public, Gov. Albert Bryan Jr. said on Monday.
Speaking at his weekly news conference, Bryan said his goal is to have half the local population, or 50,000 residents, vaccinated by July 1 to achieve herd immunity, which is achieved when a sufficient percentage of a population has become immune to an infection, either through vaccination or previous infection.
The governor said the territory is on its way to that goal, with 12,000 residents having received at least the first dose of the vaccine. While access is now open to the last group in the first phase – residents 65 years of age and older and all remaining essential government agencies – the opening of the community centers will provide general access for a limited period of time. The centers will be at the University of the Virgin Islands Sports and Fitness Center, for St. Thomas and St. John, and UVI's Great Hall at the St. Croix campus.
Later in the news conference, Health Commissioner Justa Encarnacion spoke about the backlog of vaccination requests coming into the V.I. Territorial Emergency Management Agency's new appointment hotline. She said some will be shifted toward the centers while the department continues to meet with local providers to keep vaccinations moving along.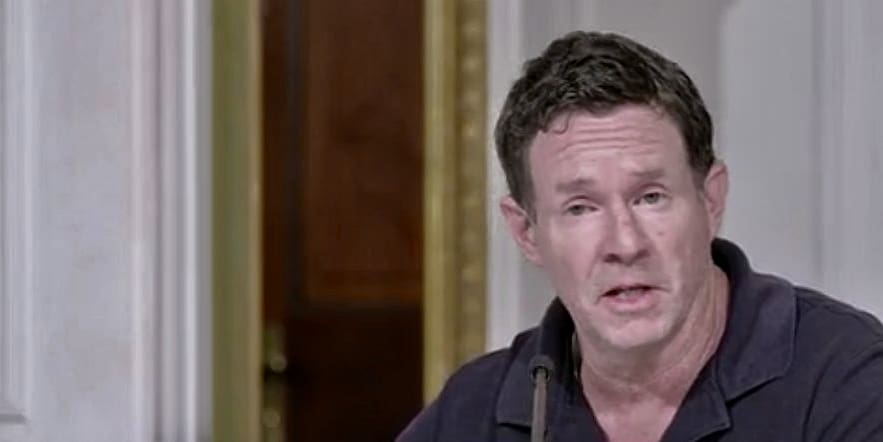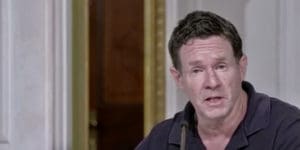 To support the centers, Federal Emergency Management Agency Deputy Federal Coordinating Officer Chris Allen said on Monday that the U.S. Defense Department will deploy 24 to 25 personnel to work in joint command on-island with the V.I. National Guard and will receive federal equipment and supplies.
"Federal funding is also available to the territory to reimburse costs associated with emergency protective measures taken by the territory to store, handle, transport, distribute and administer vaccines," he said, adding that FEMA is working with "laser-like" focus with its territorial partners to ensure that all vulnerable populations have access to receive vaccines at the community centers.
At this point, 12,869 first doses of the vaccine have been administered along with 5,622 second doses, for a total of 18,491. If all goes according to plan, there should be minimal levels of the virus in the territory by June, the governor said.
"Even now, we are seeing that the numbers in the territory are paring down and have been paring down," Bryan said, adding that the government's strategy is also to keep an eye on variants of the virus as well. As of Monday, Health was tracking 89 active COVID cases, with 46,380 residents tested overall and 2,579 of that amount testing positive.
As vaccine administration ramps up, however, Encarnacion reminded residents not to let down their guard and take "basic precautionary measures," including mask-wearing and social distancing.
"We can't give up now, even with our vaccine successes," she said. With variants of the virus continuing to spread on the mainland, Encarnacion also stressed the importance of proper mask-wearing by covering both the mouth and nose and picking a mask with two or more layers of breathable fabric that is tightly woven to keep germs in or out. The better the mask is sealed to the face, the more effective it is, Encarnacion said.
Addressing community concerns about beaches continuing to close at 4 p.m. while bars and restaurants stay open, Bryan said that achieving the July 1 vaccination goal is critical to more restrictions being lifted. While bars and restaurants have managers to control mass gatherings, most beaches do not, which allows for the creation of "super spreader scenarios," he said.
In other news, Bryan said the Bureau of Internal Revenue should release close to another 10,000 COVID relief checks by the end of the week. Overall, there were 34,000 individual income tax filings for 2019 and Bryan encouraged residents who haven't filed to do so by March or risk not receiving their checks.